Opinion: Inspired By Muhammad Ali to Confront the Civil Rights Issue of Our Time — Education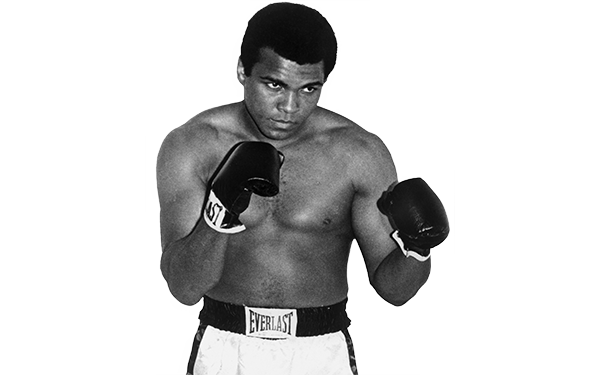 In both private thought and public commemorations, many of us continue to reflect on the great life of Muhammad Ali. Rather than celebrate the man in general terms – the great athlete, the provocative speaker, the civil rights activist – let's challenge ourselves to find the same courage he showed throughout his life to aggressively address our difficult social issues head on. We can choose to begin by acknowledging that education is the civil rights issue of our time.
Ali once stated, "A man who views the world at 50, the same as he did at 20, has wasted 30 years." This comment defines the importance of constantly evolving, developing,and not simply accepting "what is," but rather embracing "what could be."
For decades, our public education system has lacked equity and communities around the country have inherited an achievement gap and even a school-to-prison pipeline to prove it.
When Ali was a child, Black America lived in segregation. Lynching still occurred in our country. And certainly the idea of a Black President was never imagined. Our country, and its decades of discrimination, racism, slavery, unfairness, and hate, required needed change.
Ali provided our country with a powerful voice that helped break down the initial walls of hate that surrounded American society. He broke the rules of the status quo, and he never retreated from expressing his beliefs. His fight for equality and human rights helped address broad barriers within the civil rights movement. Now we see that his courage allows each of us to look more closely at specific issues, like public education, and demand higher expectations.
Like Ali, our public education system must be bold, courageous and evolving. Our attitudes over critical issues, like education, must not remain stagnant – decade after decade.
Issues develop over time. So must our approach to building the solutions to our country's specific ills. Most people agree that our public education system has failed many urban, suburban and rural communities because decision makers are holding onto old ways of thinking. Remember, "a man who views the world at 50, the same as he did at 20 has wasted 30 years."
If we continue to remain stagnant in our approach to public education, we simply waste critical time. We must modernize our focus and develop common sense ideas, so black and brown communities are not stuck in a permanent underclass. We must work together, engage and create customize solutions so all young people across the country can compete on the world stage.
Generations of disadvantaged communities have watched public schools fail their families and crumble before their eyes. Parents are demanding more, but not enough is happening. Specifically, in New Jersey where I am from, if you actually walk into some public schools in Newark, Patterson, Camden, and Jersey City, the status quo needs desperate attention.
Our public schools, whether they are a district, charter, community or magnet, should be based on its ability to ensure that students will be academically prepared to engage, contribute, and compete in the future. If a public school is not providing an opportunity for everyone, it is well within a parent's right to demand innovation, change and find solutions. If something is not working in our public school system, if even just one child is falling through the cracks, it is a parent's obligation to fight for educational justice for their child.
We must listen to the needs and actions of our parents. Our most important civil rights issue, education, should be not be dictated by politicians and government bureaucrats, but by those who are actually fighting every day for children – parents. If we are going to create needed change, we must follow Ali's example of disrupting the status quo.
Racism still clearly exists and is a part of our life. Even Ali could not change this terrible facet of our country. But what Ali did help create was activism and change in our society as a whole. His legacy is now handed to new generations, and hopefully, we can move beyond broad themes and begin focusing on specific issues, like education.
Using Ali's legacy as a guide, parents, decision makers and all of us must fight to improve our public education system. Empowering our parents with strong public school options, ensuring public education funding gets into every classroom, and most of all, understanding that our current system needs change, are specifics that must be addressed.
While we move forward on the shoulders of a giant, we also blaze our own path for the future. By taking the same fighting approach as Ali, by daring to create change with our voice, by challenging society, and striving to be great, all New Jersey families can receive the great public education their children deserve. All children should be able to say, "I am the greatest!"
---
Muhammed Akil serves as Executive Director of the Parent Coalition For Excellent Education (PC2E), which is a New Jersey-based organization focused on providing every parent with the strongest possible voice in the education debate.
Support The 74's year-end campaign. Make a tax-exempt donation now.