Opinion: Governor Hutchinson, Please Save Common Core in Arkansas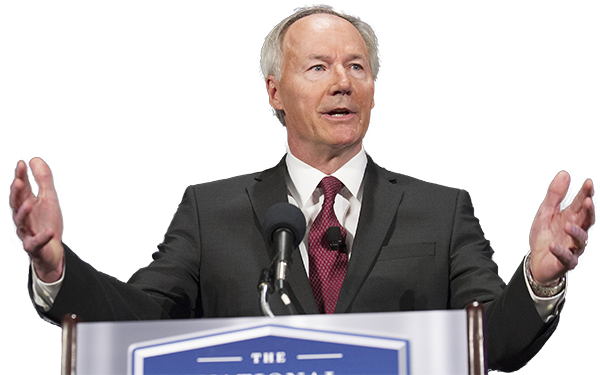 As veteran teachers with a combined six decades of classroom teaching experience, we know the value of establishing high expectations for student achievement. We believe the Common Core State Standards are the high-quality academic benchmarks the students of Arkansas need to prepare them to be successful after graduating from high school.
The Common Core State Standards have been implemented in many states around the country and are showing promising results. The standards are helping improve learning outcomes, while teaching students the critical and analytical thinking skills that business owners want to see from their employees. In a recent survey of business leaders by The Economist Intelligence Unit, the three 21st-century skills deemed most desirable in today's global market are problem solving, teamwork, and communication.
The high standards of Common Core will develop those skills in our students, thereby making them competitive for jobs on a global stage.
As teachers, we are charged with preparing students for future jobs that may not be in existence in today's world. How can that be done? By teaching students how to think creatively and analyze material and data. This is exactly what is happening in classrooms across Arkansas that are implementing Common Core. In these classrooms, students are being prepared for their future by teaching them how to use information and apply it to their world.
The Governor's Council on Common Core Review will soon make a recommendation whether or not Arkansas should keep the standards
Common Core is not our curriculum. Common Core does not dictate what we do in our classrooms. It does, however, guide our instruction. We have seen the positive impact of these standards on student learning. No longer do we expect students to just be able to accomplish the basics. We are expecting more.
We expect students to understand and apply the concepts stated by the standards, but how teachers move students to these higher levels of understanding is not dictated by Common Core. It is up to the classroom teacher to decide what is best for the students in that classroom.
Think of academic standards as a roadmap to knowledge and educational mastery; like a map, the standards ensure students are heading in the right direction. How they reach their destination – graduating from high school having mastered all of the benchmarks – is determined by school and school-district curriculum and the individual lesson plans of teachers. The Common Core is not curriculum; it does not mandate certain materials or books or even disallow materials or books, it simply says: In this grade, students should learn this, and in that grade, students should learn that.
Arkansas is currently in the middle of a great education debate, about how best to improve the quality of education offered by Arkansas' schools. Governor Asa Hutchinson's Council on Common Core Review will soon make a recommendation whether or not Arkansas should keep the Common Core State Standards. We have seen other states go through the process of writing new standards only to find that their "new" standards very closely resemble the Common Core, just named something different.
We can't emphasize enough the positive impact we have seen the Common Core State Standards have on the students in our classrooms. We believe the Common Core Standards are the kind of high-quality academic standards that our students need. We hope that those in charge of the final decision will recognize that the high academic standards we are utilizing right now in our classrooms are benefitting the students of Arkansas.
The children of Arkansas are our most valuable asset. Our children deserve to be prepared for their future with all of the skills they will need. How can they develop the skills they will need? By staying the course and continuing to use high standards in Arkansas classrooms.
Get stories like these delivered straight to your inbox. Sign up for The 74 Newsletter