Opinion: Free College Is a Great Idea. But Low-Income, First-Generation Students Need Much More Than Financial Support to Succeed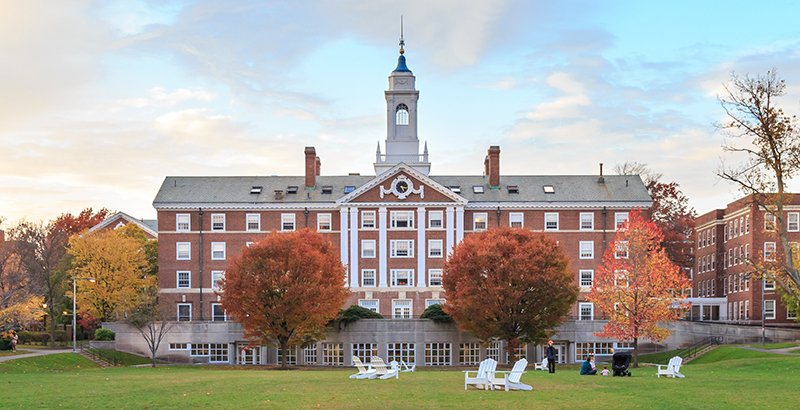 Across the country, local, state, and federal leaders have debated whether college should be free. Over the course of these discussions, a key for education and political leaders has been to define the intent of a free college policy. Goals have reflected varying efforts to address affordability, increase access, and support workforce development. And, as states like Tennessee, New York, and Oregon have begun implementing free college programs, these policy debates have moved beyond mere hypotheticals.
Accordingly, policy and practice professionals need to shift our focus beyond whether free college programs should exist to how we can ensure that students enrolled in college through these programs have the greatest opportunity for success.
To really help students, policy needs to go beyond financial support. Free college alone does not address major hurdles students face in attaining a credential, particularly for low-income, first-generation students and others who lack the family and social safety nets their wealthier peers may enjoy. For example, a free college program that provides only financial support cannot help a student balance academics with work and childcare responsibilities.
With states across the country launching or expanding free college programs, it is increasingly vital that they have a model for supporting the success of their students — one that is proven and can be applied at scale and addresses both policy and process.
A recent report from The Century Foundation shows that of the 16 states with free college programs, only five provide student supports such as first-year experience programs, college success programs, or mentoring. From a policy perspective, academic and financial challenges are often viewed as the primary reasons students fail to persist to graduation; this makes sense, given the corresponding policy levers traditionally available to decisionmakers. However, this focus often leads to policies almost exclusively aimed at financial aid, academic tutoring, and college readiness. And, in worst-case scenarios, states erect additional barriers to participation in free college programs by imposing postgraduation residency requirements or other eligibility restrictions.
To ensure that policies support a broad spectrum of students and set these individuals up for success, it is crucial that they address the complete student experience and provide for wraparound support to advance students' personal, professional, and academic development; the needs and experiences of adult learners and other nontraditional student groups in particular demand it. For example, busy adults who are balancing work and family commitments with school may require different types of support and guidance, while first-generation students or those coming from generational poverty can benefit from more intensive career exploration and planning.
Students need holistic support; policies need to adapt correspondingly. One approach is for colleges and universities to build on policy frameworks like those developed by the Education Commission of the States that incorporate providing the specific types of support students need to balance their professional, personal, and academic obligations. When students have this level of support, their potential is unlocked and they can truly thrive.
A clear proof point for this can be seen in the success of the 21st Century Scholars Coaching Initiative at Ivy Tech Community College, Indiana's statewide community college system.
Indiana's 21st Century Scholar Program provides full college scholarships for qualified low-income and first-generation students across the state. Back in 2014, Ivy Tech and several four-year institutions augmented the scholarship with a mentoring initiative that matches scholars with specially trained student success coaches to help them define their long-term goals and establish plans to graduate prepared for career success. Coaches also help students develop crucial noncognitive skills needed to overcome obstacles and persist to graduation, including time management, critical thinking, and communication, as well as a mindset of personal accountability.
This combination of free college and student support has been hugely successful. In just a few years, thousands of scholars have received coaching, and fall-to-fall retention rates for these Ivy Tech students have increased from 36.9 percent to 49.6 percent. Two-year completion rates have also improved, from 13 percent to 23 percent. In fact, the completion rates for 21st Century Scholars at Ivy Tech are now above those of the student population overall.
Other efforts using this model have proven effective, and many states are experimenting with similar approaches. For example, the Minnesota Office of Higher Education provides free mentoring to community college students enrolled through its Occupational Grant program. Since launching, coached students have persisted or graduated at a rate of 71.7 percent, compared with an average of 54 percent the previous four years.
As more states consider and adopt free college programs as one step in addressing our college affordability crisis, inventive approaches and partnerships like those on display in Indiana and Minnesota can provide a valuable example of what's possible when we focus on common ground and positive student outcomes.
Brian Sponsler is Education Commission of the States' vice president of policy, as well as director of postsecondary and workforce development. Dave Jarrat is a vice president at InsideTrack.
Get stories like these delivered straight to your inbox. Sign up for The 74 Newsletter