Opinion — Forgotten In the Charter School Debate: Educator Freedom Is at the Core of Classroom Innovation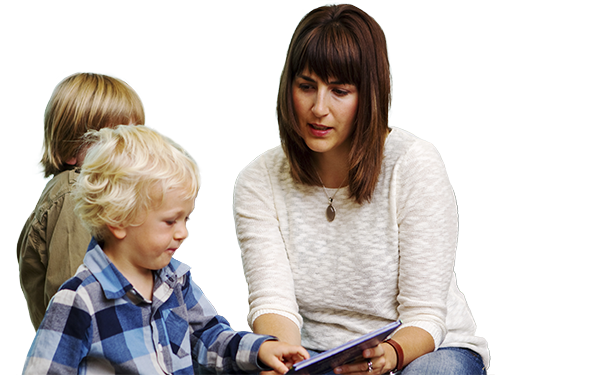 When charter schools first hit the public agenda back in the 1990s, they were viewed as a way to not only give parents and students more choices, but to give teachers and principals more authority in running their schools.
In the heated political debates that have followed, that core principle of educator freedom is often overlooked by charter school critics. But it remains a powerful force in today's charter movement.
All across the country, public school teachers and principals are starting the year at brand new charter schools they helped to create. The proliferation of charter schools – roughly 500 new ones are opening this year – allows experienced educators to take their passion for education to the next level by building schools around innovative ideas that tailor learning to the diverse needs of students.
In Spokane, Washington, Brenda McDonald is the new principal of PRIDE Prep School, a charter high school she's launching in conjunction with the Spokane School District. PRIDE will include 10 more school days each year and two more instructional hours each day than other local public schools, giving teachers more time to ensure that students get the focused attention they need.
For Brenda, the opening of PRIDE builds on a 20-year career in public education. She spent the past eight years as principal of Garry Middle School, where she led changes that dramatically reduced discipline issues. Last year, when charter schools were approved to open for the first time in the state of Washington, Brenda saw an opportunity to capitalize on her talents and serve students in new ways.
As in every profession, innovative public educators often think, "We can do this better." With the opportunity to open charter schools, they can put their great ideas into action.
Countless students will benefit from the ability to find a school that fits the way they learn
In St. Louis, Dr. Robyn Viloria Wiens is leading Hawthorn Leadership School for Girls, the city's first-ever, all-girls STEM school. Starting with 130 sixth- and seventh-graders – with a plan to add one grade level each year – the school will offer classes in introductory engineering, math, robotics, and more in a curriculum that's rooted in creativity and collaboration. After years as a public school educator in Seattle, Boston, and St. Louis, Dr. Wiens is eager to spark an interest in science among more young women.
Three new Phoenix Charter Academy high schools in Massachusetts are putting college within reach of students who've faced challenges such as teen pregnancy, early parenthood, and limited English ability. These students are getting a second chance thanks to the vision of Beth Anderson, who began her teaching career in the Los Angeles Unified School District and saw first-hand how external factors like gang activity and language barriers can impact a child's academic success.
Students at Phoenix Charter Academy schools are expected to graduate with full high school diplomas – not GEDs – and enroll in two- or four-year college programs. Beth and her colleagues are using a combination of rigorous academics and relentless support to ensure that their students reach their goals.
Jeff Duncan-Andrade also understands the tough circumstances many students face – and why traditional district schools may not be the best fit for everyone. He's opening Roses in Concrete Community School in East Oakland, California. The name reflects the tenacity to grow against very difficult odds, a situation common to his students.
Jeff is an experienced public school teacher who wanted to offer a new type of school that would give elementary and middle school students the love, security, nourishment, care, and community they need to be great learners and develop into healthy adults. Jeff's team is excited about the potential of their new school, as well as the opportunity to share their struggles and successes with other educators, unions, and policymakers to inspire change in school districts across the country.
All of this is possible because of public charter schools. No longer tied to a single school system with just one way of doing things, these educators are seizing the opportunity to think big and think differently. Countless students will benefit from the ability to find a school that fits the way they learn. And teachers and principals have unlimited opportunities for professional growth.
With charter schools in the mix, every educator can leave a lasting impression not just on their own students, but on the future of education in America. By putting the power to create and lead new schools in educators' hands, charter schools are giving rise to the next great achievements in public education.
Get stories like these delivered straight to your inbox. Sign up for The 74 Newsletter