Opinion: Edtech's Responsibility to Students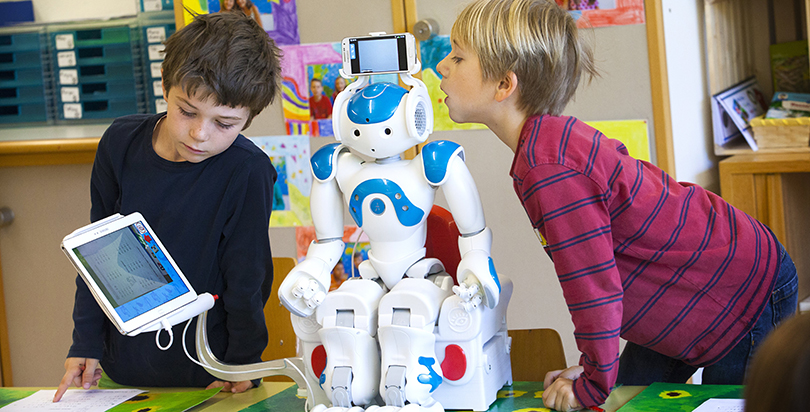 Education technology has boomed over the past several years. Both consumer and financing interest in the market have grown significantly. Until last quarter, edtech investments were on a consistent upward trajectory, reaching
a peak at $1.85 billion
invested in 2015. There are more than
100,000 apps available to teachers
, and last year schools and districts
spent $8 billion
on edtech products.
However, raising investment and even earning revenue does not necessarily equate to positive impact for students, families and school staff. To ensure that consumers are making smart investments in edtech products, often with taxpayer dollars, it is critical to hold edtech companies accountable for reporting on their impact.
Further, edtech has an opportunity to be a great equalizer for students, regardless of their ZIP code. The edtech industry should serve high-need urban schools and districts as much as, if not more than, their suburban and charter school counterparts.
In fact, though, there is a growing digital divide that breaks starkly along socioeconomic and racial lines. For example, when it comes to parent engagement tools, smartphone apps for parents are not even close to universally accessible. According to a 2015 study by the Pew Research Center, only 41 percent of adults without a high school degree, and just 52 percent who earn less than $30,000 per year, own a smartphone, while 81 percent of earners making $75,000 to $100,000 have smartphone access.
In the present political and social landscape, the responsibility of the edtech sector to include all students and families, especially in urban communities, is more important than ever.
How should the education and edtech communities hold for-profit edtech companies accountable to students?
1. Investigate the company's investment history.
How much investment has the company raised? Who has invested? What do the companies' investors value? It is reasonable to expect that most companies will need some level of investment to get off the ground. However, companies that are more heavily investor-backed than revenue-driven often have to prioritize objectives that align with their investors over those that are more responsive to their customers.
2. Understand the company's sustainability model.
Is the problem that the company is trying to solve serious enough, and the promised solution valuable enough, that someone will pay for it? It is reasonable for early companies or companies working to build proof points in new markets to offer limited, free or discounted pilots. However, after a defined pilot period, the purchaser should evaluate the effectiveness of the product. Willingness to pay is the market's measure of the value of products and services to the customer and end user.
3. Review the company's impact history and reporting plan.
Does the company have a history of reporting impact? How long will the product have to be implemented before you should expect results? Sometimes, it takes time to change behavior, mindsets and outcomes. However, impact reporting should be planned and reasonably time-bound.
Will the impact reporting be based upon perfect use of the product, or will it be reported across all intended users? If a product in theory proves impact, but in practice is not adopted consistently enough to show valuable impact, it might not be worth the investment. It is rare that a "perfect" environment will ever exist. We're dealing with kids and schools; they're messy and imperfect!
Who is measuring the impact, an internal or an external party? While an external research group is more likely to show unbiased results, such groups are costly and not financially viable for small companies. And it might be the small companies, with the newest ideas, that have the most innovative solutions. If the company cannot afford to fund the evaluation alone, the district should help shoulder the costs or support the company in seeking funding for a professional evaluation.
Finally, and most important, we must ensure that edtech products and companies are reporting impact that is closing, not widening, the equity gap among our nation's students. Edtech should equally support students who are English-language learners, who receive special education services and whose parents have low literacy rates or do not speak English.
My co-founder and I at Kinvolved are working to build a movement that elevates student attendance through a mobile and web app that enables school staff to access a variety of attendance data and engage families through real-time, translated text messaging.
We have measured and reported on our impact since the first pilot of our product in 2013. This month, we published our 2015–2016 Impact Report, which reported that our 38 NYCDOE partner high schools — all enrolling high rates of disadvantaged students — increased attendance at a rate 13 times that of the average NYCDOE high school.
At a time when the country is deeply divided by race, class and political affiliation, we in the education and edtech communities have a responsibility to hold each other accountable. Schools and districts should push companies to show proof of impact. Companies should help investors understand that proof of impact is the best marketing tool for business growth. Investors should come to accept impact reporting as industry standard and push new edtech companies to prove their double bottom line, impact and profit.
When we hold one another appropriately accountable, the wonderful result is that we create business that prepares young people for a promising future.
Support The 74's year-end campaign. Make a tax-exempt donation now.