Opinion: Charter Schools Can't Grow If They Can't Afford Buildings for Their Students. Some Ways the Federal Government Can Help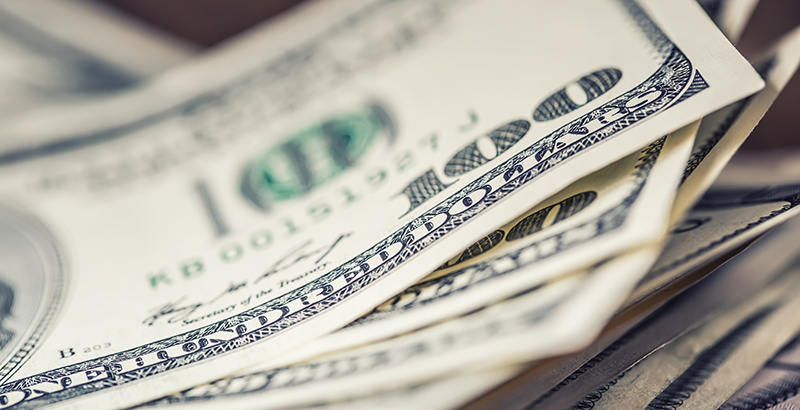 Charter schooling is often described in terms of the charter bargain: increased accountability in exchange for high-level autonomy. Unfortunately, in most places around the country, that bargain doesn't include a building or funding for building expenses. Although charter schools today account for 7 percent of K-12 public school enrollment nationwide — more than 3.2 million students in more than 7,000 charter schools — and in some localities, charters educate 50 percent of the students, districts generally have a monopoly over public school buildings. Meanwhile, charter school operators must rely on a patchwork of solutions to access space and cover their operating costs.
Consequently, school facilities are one of the biggest obstacles to expanding charter school options. Given that charter schools are public schools, and the federal government plays a key role in providing funds to startup charters, the National Alliance for Public Charter Schools has examined how federal programs and the public sector can assist charter schools with their funding and financing needs in a new paper, Strengthening Federal Investments in Charter School Facilities. Some key findings:
Inequitable access:  Charter schools face steeper challenges in acquiring facilities than do district schools, which typically own or control their facilities and can issue tax-exempt bonds to support new construction or renovations. Districts pay back these bonds with taxpayer funds out of their capital budgets, independent of their schools' operating budgets. Some states also provide direct operating and construction financing to districts. And, districts usually maintain large inventories of school buildings that can be renovated to accommodate growing enrollments.
Higher costs: Charter schools, despite being public schools, lack the options available to districts for accessing buildings and financing new ones. When a charter school wants to open or expand, it is generally on its own to find appropriate space. And once a charter school has a building, most states do not provide per-pupil funding to cover operating expenses. Charter schools may not raise taxes. They lack an inventory of buildings, and in many states and localities, districts refuse to allow them to purchase or lease existing school buildings even when they are vacant or underutilized. Depending on how well-established a school is and its geographic location, it may or may not be able access federal assistance to reduce the costs of acquiring capital.
Because of these two barriers, there is a shortage of facilities for charter schools, especially for those serving students in our nation's poorest communities. Consequently, they must operate in any space they can find; frequently, these are expensive and suboptimal, such as storefronts and commercial buildings that lack libraries and outdoor space.
This deficiency in the public infrastructure for education is having a significant impact on the education choices for millions of parents and children. But the federal government can help to remove this significant barrier to school choice and charter school growth through two key strategies:
● Leverage federal funds to incentivize state support for charter school facilities and access public buildings. Policies assisting charters can be encouraged through an improved and better-funded State Facilities Incentive Grant Program. Other funds, such as new infrastructure spending, could be tied to state charter school facilities policies and equitable access to public buildings.
● Reduce the cost of acquiring capital to access charter school buildings. Existing federal initiatives, such as the Credit Enhancement for Charter Schools Facilities Program and the U.S. Department of Agriculture's Community Facilities Grant Program, can be strengthened and better funded to meet the needs of more charter schools. Additionally, creation of new charter school-focused instruments could encourage private investment, similar to tax-credit bond programs or New Markets Tax Credits. Without intervention, the market will not respond to the needs of charter schools to make capital affordable.
A silver policy bullet that can fix charter school access to facilities doesn't exist, especially at the federal level. Reforms like those above can equalize that access, enhancing what is already working well and creating new, efficient programs to ensure that all charter schools — including those that are higher-risk — are able to access financing to meet the demands of today's and tomorrow's students.
Christy Wolfe is a senior policy adviser for the National Alliance for Public Charter Schools
Support The 74's year-end campaign. Make a tax-exempt donation now.