Opinion: A Promising California Bill on Teacher Effectiveness Is Gutted in a Backroom Deal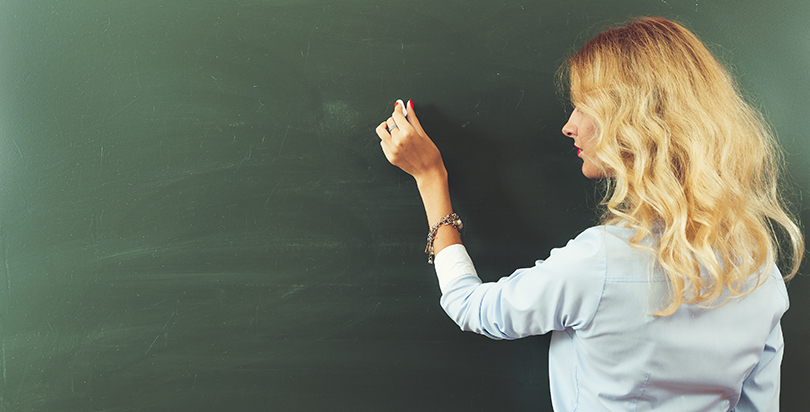 L
ast month, my organization, Students Matter, issued its support of California's AB 934 – a state bill that, though imperfect, honestly attempted to address the grave defaults in the state's teacher tenure, dismissal and layoff laws challenged by the student plaintiffs in Vergara v. California. (A 2014 ruling in that case sided with the students but was overturned by an appellate court earlier this year; the plaintiffs
are now appealing
to the California Supreme Court)
Students Matter worked with California Assemblymember Susan Bonilla's office for months to craft commonsense legislation that supported effective teachers and prioritized quality across California's public education system. When introduced, the bill drew praise from parents, educators, community leaders and newspaper editorial boards across the state.
All that progress was eliminated last week with the strike of a pen.
Late last Tuesday night, Students Matter got notice of a new version of AB 934, revised in advance of an upcoming vote before the California Senate Education Committee. Watered down and gutted beyond recognition, the new AB 934 preserves the unconstitutional and unjustifiable disparities in students' access to effective teachers caused by the current laws.
Rather than bring California in-line with the states making strides toward educational equity, AB 934 continues California's decades-long tradition of robbing students of the quality education they deserve. In an about-face betrayal of California's students and hardworking families who depend on our public schools, AB 934 now abandons California's six million public school students and hard-working public school teachers by embracing a harmful, unpopular, and unconstitutional "business as usual" mindset.
So what happened? A backroom deal that was manufactured by the state's most powerful special interest groups, which swapped a promising bill out for a reinforcement of the status quo. And while the new AB 934 might work for those groups and their lobbyists, it's a bad deal for California students, parents, teachers and voters, who trusted their elected representatives to serve and protect the people.
In a review of California's "last in, first out" process conducted over four years ago, the state's own
Legislative Analyst Office
concluded that seniority-based layoffs lead "to lower quality of the overall teacher workforce" and recommended that "the state explore alternatives that could provide districts with the discretion to do what is in the best interest of their students."
Additionally, instead of making teacher tenure an earned benchmark based on demonstrated quality of instruction, as teachers and policy organizations across the country strongly have advocated, AB 934 now doubles down on making tenure a time-based employment decision.
Combined with not requiring districts to use any evaluation system when making employment decisions, AB 934 treats all teachers as interchangeable widgets.
The new AB 934 also does nothing to streamline California's arduous dismissal process, which entrenches grossly ineffective teachers in classrooms indefinitely. The amended version of AB 934 allows local districts and teachers unions to negotiate an alternative dismissal system, eliminating the bill's previous language whereby an ineffective teacher could be dismissed with due process after two negative evaluations and a robust professional development program. AB 934 even adds to the bureaucratic red tape by forcing a patchwork of dismissal policies throughout the state, the success of which will depend on the status of the relationship between districts and their teachers unions.
But students cannot choose where to attend school based on the status of adult politics. All students in California deserve effective teachers, regardless of zip code or the health of their district's labor relations.
In short, the gutted version of AB 934 adds insult to injury for millions of Californians and stands as the poster-child for the kind of politics that benefit powerful special interests at the expense of students, parents, and all the rest of us. The Senate Education Committee must reject AB 934 when it comes up for a vote this Wednesday, June 29.
California's hardworking families deserve leadership in tackling the greatest challenge the state faces today: preparing all students for successful careers and meaningful participation in the future of the state. Politics as usual like the kind that produced the new AB 934 will keep California's dropout factories chugging along.
If the California Supreme Court was still debating whether or not to step in and review the Court of Appeal's misguided reversal in Vergara, they now have their mandate.
Get stories like these delivered straight to your inbox. Sign up for The 74 Newsletter