Opinion: A Pittsburgh Travesty, as Suburban Schools Reject the Displaced Kids of Wilkinsburg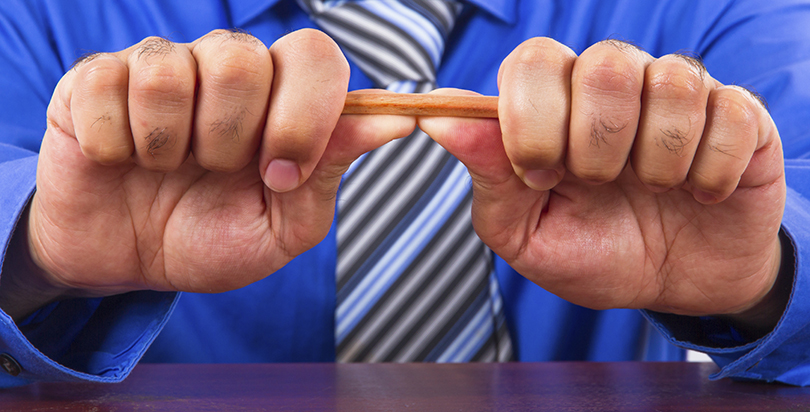 I've been in the education reform game for 10 years, which is another way of saying I've seen a lot of crazy stuff — and lost a lot of battles. Late last month, the Washington Post's Emma Brown published
a very well-reported story
about a shocking situation in Pittsburgh that certainly fits in one of those categories.
A few months ago, a small, low-income, predominantly African-American school district named Wilkinsburg came to the conclusion that following years of chronic low-performance and a crumbling facility, the district should relinquish its high school. Wilkinsburg school officials reached out privately to surrounding suburban districts about accepting their students and were immediately rebuffed. Next, they turned to Pittsburgh, a large urban district that borders Wilkinsburg, for help. The two districts began negotiating and, voila, a deal emerged: Wilkinsburg will pay a reduced rate for its students to attend Westinghouse, the lowest-performing high school in the city.
Westinghouse is a school where only 7 percent of high school students passed the state math exam and zero passed the science exam. It's a neighborhood school that only captures 22 percent of the students that are zoned to attend because parents are doing anything they can NOT to send their kids to Westinghouse.
Both boards approved the merger plan without a hitch in October.
In the large scheme of things, this Westinghouse-Wilkinsburg merger may seem inconsequential. Still, I am so upset about it that I feel the need to write this op-ed. Here's why:
Predictability: As soon as the surrounding suburbs said "heck no!" to taking Wilkinsburg students, I knew they were going to end up at Westinghouse. Sure, a prominent state representative said that he convinced other lawmakers that the answer to the Wilkinsburg situation is "anything but Westinghouse." Still, I think we all feared that the only politically expedient place to warehouse poor African-American students from a failing school is another failing school serving poor African-American kids.
Lack of Resistance: I have never seen a deal sail through with this kind of ease and urgency. I mean, honestly, I don't think the school board has passed a bus contract or formed a committee to create a committee with so little fuss, and such passive consensus. A unanimous vote by the Wilkinsburg school board? A 7-2 vote by Pittsburgh? In Philadelphia, there are 42 speakers lined up to speak out when the District dares to change a vendor. But not this time. This time, everyone who pushed for this deal is patting themselves on the back for a job well done.
The Boogeyman: It's not the usual suspects, and no, it isn't the union. The Wilkinsburg Education Association was one of the few organizations to publicly oppose the deal. The bad guy this time around isn't Pittsburgh Public Schools. They are welcoming Wilkinsburg students when other districts denied them, and they are securing additional revenue for their District. The problem isn't Wilkinsburg. With a crumbling building and an honest admission that they can't run their schools, what other options did they have? No one else wanted Wilkinsburg's kids.
No, here is the real boogeyman — a subtle but virulent form of racism that leads to complacency and low expectations for students of color. That culture of low expectations that has become so deep, so ingrained, that we've got to concede the fact that many Wilkinsburg families liked this deal. They see Westinghouse as a better opportunity because it's a nicer building with more course offerings and even better (slightly) academic results. In light of that video of a South Carolina police officer violently removing a young girl from her classroom, or the countless other videos like that the we have seen in the past year, we've got to name the culprit for what it is. Just as there's no way a police officer would ever remove a white student from her desk and classroom with that level of violence, there's no way a community would ever support placing white kids into the worst high school in an entire city.
I'd like to be optimistic and believe that Pittsburgh will now face real pressure to implement reforms at Westinghouse. But let's be honest: Westinghouse has been bad for decades. Everyone knows it. And all we ever see are cosmetic changes.
People who are serious about truly transforming our schools have a lot of work to do. This is our moment to be energized by a fresh dosage of outrage. We need to double down on our efforts to show people what's possible.
In Pittsburgh, PennCAN has already started bringing grassroots and grasstops leaders to visit high-performing district and charter schools. Alongside our efforts, there are countless other initiatives and organizations such as A+ Schools, Allies for Children and the Urban League that are on the ground to help.
This issue transcends the usual reform paradigm. It isn't unions versus reformers or charter schools versus district schools. It's about people who actually believe that we can create a public education system that provides opportunity to ALL students. I'm not interested in a cynical breed of complacency that is resigned to a system where some kids – namely, those that are poor and black – are helplessly stuck in chronically underperforming schools. I may have seen a lot of things, and lost a lot of battles, but this is one I can't stand to lose. Neither can you.
Get stories like these delivered straight to your inbox. Sign up for The 74 Newsletter