Open Invitation to Florida and Texas Teachers: Come to Illinois. We Trust You
Sanders: Some states have become hostile to teachers' autonomy & rights and the very mission of education. Illinois protects them, and we're hiring.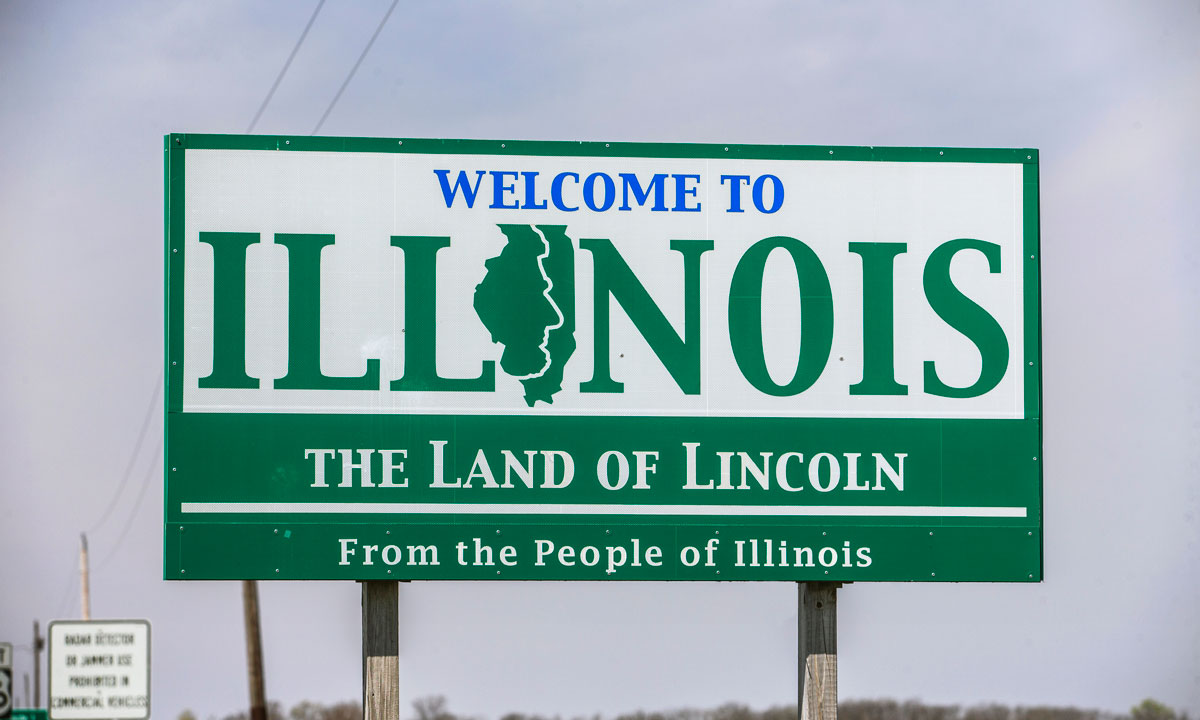 No paywall. No pop-up ads.
Teachers, has your state become hostile to your autonomy, your rights and the mission of education? If yes, I say: Come to Illinois. We're hiring, and we'd love to have you.
Illinois leaders have taken deliberate action to ensure our schools respect the role of the teacher, our laws respect the rights of women and our curricula honor the contributions of Black, Indigenous and people of color and LGBTQ+ leaders to our nation's collective history.
Illinois Gov. J.B. Pritzker recently signed legislation making Illinois the first state in the nation to outlaw book banning. Our state values your expertise as an educator and believes that engaging with challenging texts under your guidance ultimately prepares students for success navigating and understanding the world.
Here in Illinois, we do not shy away from our complex histories or identities. While Texas tries to ban discussions about race and Florida forbids teachers from "saying gay," we have revised our social studies standards in the opposite direction. We encourage dialogue from multiple perspectives. We require schools to teach about the contributions of Asian Americans, Black Americans, Native Americans and LGBTQ+ Americans. We protect the freedom and professional judgment of educators to choose instructional materials that represent and affirm the diversity of Illinois' students.
Illinois has charted a compassionate path to embrace children and educators of every background and identity and codified it into law, affording educators the professional freedom to do their best work.
According to the National Center for Education Statistics, women make up 77% of the teaching profession. While states across the nation have gone backward in the wake of Roe v. Wade, Illinois continues to trust women. Our lawmakers have codified reproductive rights, bodily autonomy, and access to contraception and abortion in state law.
Illinois requires insurers to cover gender-affirming health care medications at no cost to the consumer. We require schools to provide menstrual products in bathrooms. Illinois guarantees the availability of health care and a safe place to have a family.In Illinois, we are serious about our commitment to bolstering a diverse educator pipeline. We have state-supported affinity groups for teachers of color and statewide access to virtual mentoring and instructional coaching for all educators. We have full-tuition scholarships for students of color and bilingual students looking to join the profession. We have programs to help diverse educators gain access to administrative roles.
And thanks to strong collective bargaining rights, Illinois teachers receive commensurate pay for the increasingly critical role they play in our society. Illinois teachers are deservedly some of the highest-paid in the nation.
Last month, the governor signed a state budget committing $45 million a year for three years to support districts' recruitment and retention initiatives, including incentives like signing bonuses or relocation support and reimbursement of fees for transferring teaching licenses to Illinois.
Illinois offers full license reciprocity to educators accredited in any other state, competitive pay and benefits, and career advancement.
Illinois' commitment to the fundamental principles of public education — inclusion, equity and instructional rigor — pays off in student outcomes. U.S. News & World Report ranks Illinois sixth in the nation for pre-K-12 education, and we have 10 of the 50 best public high schools in America. Of the top 20 school districts in the nation, six are in Illinois, including the No. 1 and No. 2 spots. Thousands upon thousands of teachers have joined the profession in Illinois over the past five years.
We have made education our top priority as a state, increasing public school funding by billions over the past five years. We're investing in a plan to offer universal access to preschool within the next four years. We rank first in the nation for growth in the percentage of high school graduates who scored a 3 or higher on Advanced Placement exams.
So, teachers, if you also want great schools for your children, come to Illinois. In Illinois, we welcome and embrace educators and families of all stars and stripes from across the country who are looking for a hospitable place to live and work. From towns nestled amid natural beauty, like Galena, Elsah and Marion, just outside Shawnee National Forest; to the college-town charm of cities like Bloomington and Champaign; to bustling and cosmopolitan Chicago; Illinois is proud to be a safe haven for your rights and your excellence as educators. Come to Illinois.
Get stories like these delivered straight to your inbox. Sign up for The 74 Newsletter