Open Enrollment Gets Hearing in Missouri Senate
State administrators voice concerns about funding as legislators consider a program to open districts' boundaries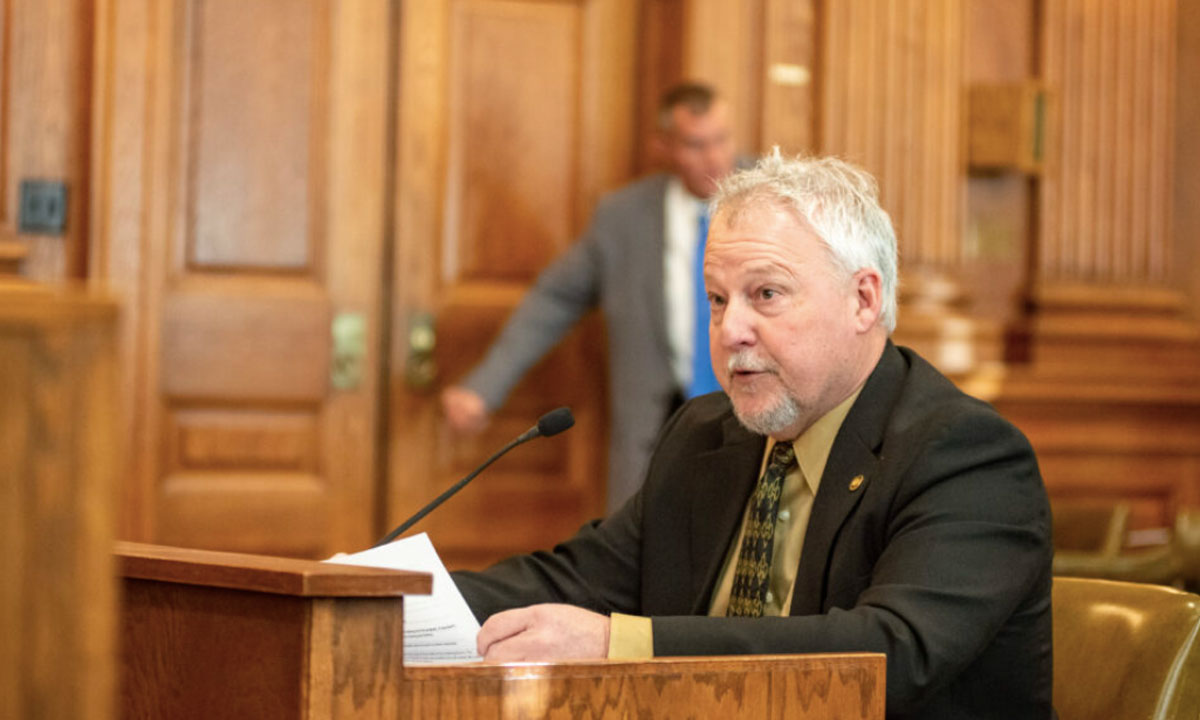 Support The 74's year-end campaign. Make a tax-exempt donation now.
A Missouri Senate committee heard testimony Tuesday on a bill that would allow a school district to accept transfer students from outside its boundaries.
The bill narrowly passed the Missouri House last month on a 85-69 vote.
"Providing access to instructional programs and classes that may not be available in every resident district. [Open enrollment] offers parents the opportunity to select curriculum options to better align with their personal beliefs," state Rep. Brad Pollitt, R-Sedalia, the bill's sponsor, told the committee Tuesday.
In an effort to win over skeptics in the House, the number of transfers is capped in the legislation at 3%. The House also voted to remove language that would have protected districts' diversity plans. The legislation relies on a new $80 million supplemental fund codified in the bill to reimburse transportation costs and aid special school districts.
School districts who opt into the program would receive the state and federal funds for each student they accept, but local funds would remain with the student's home district.
"It's up to your board and your administration on whether they participate," Pollitt said. "So if they participate, they know the local dollars do not follow that student. Only the state and federal dollars follow that student."
He said 44 states have policies allowing students to select the school they attend. Some testifying on Tuesday said Missouri is unlike these states.
"Many of the states that have this are more reliant on state funding," said Otto Fajen, chief lobbyist for Missouri's branch of the National Education Association labor union.
Jean Evans, the Missouri state lead for American Federation for Children, was optimistic that open enrollment would help the state solve its teacher shortage.
"In states where they have school choice and open enrollment," she said, "teacher salaries are higher."
Pollitt, as chair of the House elementary and secondary education committee, has been vocal about his intentions to reform the state's funding formula for school districts.
"How would (open enrollment) drive teacher pay higher?" asked Sen. Doug Beck, D-Affton.
"Because we are competing for better teachers," Evans said.
"Where does the money come from?" Beck said.
"There's plenty of money for teachers," Evans said.
Kenny Southwick, executive director of Cooperating School Districts of Greater Kansas City, said school districts are struggling to find teachers because of a lack of resources.
"I would hope that if we have $80 million to spend, that we'd put that toward teacher salaries," he said.
Sen. Rick Brattin, R-Harrisonville, said he disagreed with Southwick's claim that districts had too small of a resource base.
"I would love to see school districts have to really go through and display where more money is going," Brattin said. "What I think we need to start with is really going through making sure that the money is going towards the student and going toward the teacher in the class."
Kyle Kruse, superintendent of the St. Clair R-XIII School District, said he considers his school district a "have not" in a state with unequal funds.
"Since we have the lowest tax rate and tax value… we have the lowest teacher salaries," he said. "Every year it is a race to try to find teachers, train them and bring them in."
Then, the teachers quit to work at neighboring districts paying $8,000 to $10,000 more, he said.
He anticipates losing 100 students and $400k if the open-enrollment bill passes.
"Those kids won't be in one grade level where we could lay off a few teachers. It would be spread across the entirety of our pre-K through 12th district," he said.
Sen. Lauren Arthur, D-Kansas City, complimented the bill for being the best open enrollment or "school choice" bill filed thus far. But she still had concerns.
"There is sort of an inherent unfairness issue where there will be some taxpayers who have agreed to impose a higher levy and have invested in their schools. And then they'll be responsible for educating students from districts whose communities are not supporting their schools," she said. "So you'll see a disparity between tax rates, and I don't know how to solve that."
Pollitt said that issue is solved by districts getting to choose to opt in.
School districts are also not required to add staff or programs for students who transfer into the district. Some, like Arthur, are concerned students who require special education services will not be able to utilize open enrollment.
Nonresident districts who take students who receive special education services get an additional 25% funding for each student needing services. This money comes from the $80 million supplemental fund.
To make it to the governor's desk, the bill must pass the Senate. Similar legislation has cleared the House and reached the Senate in recent years but never passed.
Missouri Independent is part of States Newsroom, a network of news bureaus supported by grants and a coalition of donors as a 501c(3) public charity. Missouri Independent maintains editorial independence. Contact Editor Jason Hancock for questions: info@missouriindependent.com. Follow Missouri Independent on Facebook and Twitter.
Support The 74's year-end campaign. Make a tax-exempt donation now.