"I Didn't Deserve My Diploma:" One Brave New York City Teen Blows the Whistle on Her School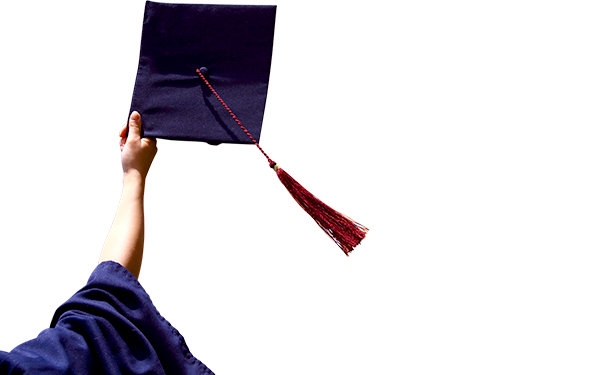 Just how easy is it to graduate high school?
In one New York City school, apparently, it's a breeze. This weekend, the New York Post ran an alarming first-person cover story, in which 18-year-old Melissa Mejia recalls how her Queens school passed her through a class she barely attended, and handed her a diploma she openly admits she didn't deserve.
"I do think it was unfair. I don't deserve it," the whistleblower writes, recalling her incredulity after complaining to her counselor, only to be told "well, you got your diploma, so you passed."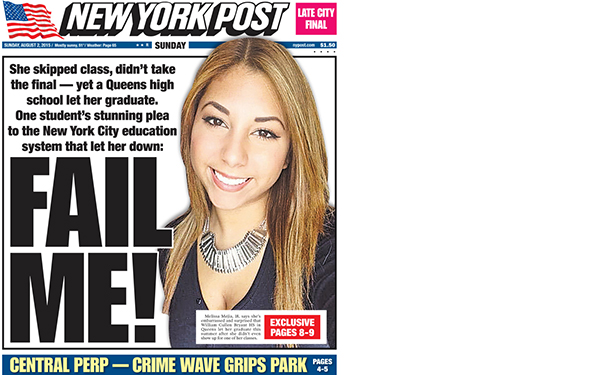 In a subsequent article, the Post also reported that students lacking the needed credits at William Cullen Bryant High School then go on to take online credit-recovery tests — tests where they allege widespread cheating is overlooked.
A spokesman for the New York City Department of Education said the DOE was investigating these cheating allegations and said most of the students taking the online courses were preparing for exams, not taking them to make up credits needed to graduate.
Harry Hartfield told The Seventy Four Monday that of the 900 students in summer school at Bryant High School, only 125 are taking online courses and of those 54 were taking the online courses for credit. The rest were using the digital courses for test prep or other reasons.
Regardless of why they were plugged in, senior Nabeel Khan, 18, told the Post he and others were simply cutting and pasting answers with some revision and without getting called out for plagiarism by the teachers.
"We take this allegation very seriously," Hartfield said. "We will be reviewing transcripts and course registration practices at Byrant H.S., and will take all necessary steps to ensure the integrity of our policies."
The latest outrage from the Post is part of a long line of questions related to New York City and the country's soaring graduation rates. NPR recently reported on a combination of manipulation and genuine learning that led to an all-time high graduation rate across the nation.
Get stories like these delivered straight to your inbox. Sign up for The 74 Newsletter