One Dad's Take: If De Blasio Wants to Oversee NYC's Schools, He Must Stop Ignoring Students Like My Son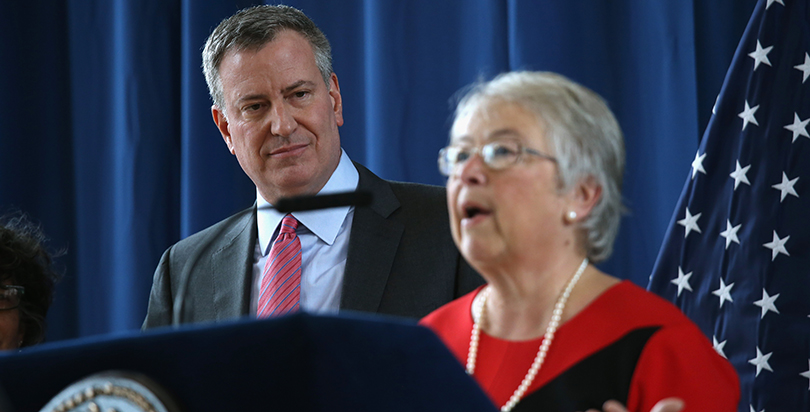 Lawmakers in Albany are currently debating whether or not the mayor of New York City should continue to control the public school system. As a public school parent, I like the idea of an elected official being held responsible for improving our schools. Knowing where the buck stops helps us hold the system accountable. The problem with mayoral control under Bill de Blasio, however, is that he wants all the authority with none of the responsibility.
If Mayor de Blasio wants to keep running the school system, he needs to act like the mayor for all students. He should be advocating for every student in the system, and working to give better options for more families. That's what real responsibility means — serving the interests of every family and not pitting district school families against charter school families because it serves his political interests.
My son used to attend P.S. 67, a consistently struggling district school in Brooklyn. My son wasn't growing and excelling at all in that environment. I knew I had to find another school for him. I researched options for charter schools and saw that they are more effective than district schools in helping kids like my son.
Unfortunately, in my neighborhood, there aren't enough spots in charter schools for every child who wants to go to one. You have to go through a lottery, and you have to be lucky.
Think about that for a minute. If you're not wealthy enough to live in a neighborhood with great schools, your kid has to win a lottery to get a quality education. Here. In America. In New York City, the capital of the world.
The reason you have to win the lottery to get a spot is because Mayor de Blasio actively fights against charter schools. Instead of fighting to give families more options, the mayor is fighting to keep a cap in place that limits the growth of charter schools. That cap is the reason there is a lottery — and long waiting lists — to get in.
I recently found out that my son is one of the lucky ones. He'll be starting in the fifth grade at Achievement First, a great charter school, next fall. The people at Achievement First are dedicated to putting the interests of students ahead of everything else. The school has a 100 percent graduation rate, and a majority of graduates move on to college. That's the kind of opportunity I want for my son.
When so many families like mine are struggling to find a good school for their kids, why are we limiting those options? Every child in New York City deserves access to a quality education. If there are schools that provide that, then the people running our school system should create more spots in good schools, not fewer. That's what real responsibility means.
Patrick Cabiness is the proud father of a rising fifth-grader from Brooklyn.
---
---
Get stories like these delivered straight to your inbox. Sign up for The 74 Newsletter