'Once-in-a-Generation Opportunity': Research Heavyweights Team Up to Help Districts Use Real-Time Data to Aid Students' Pandemic Recovery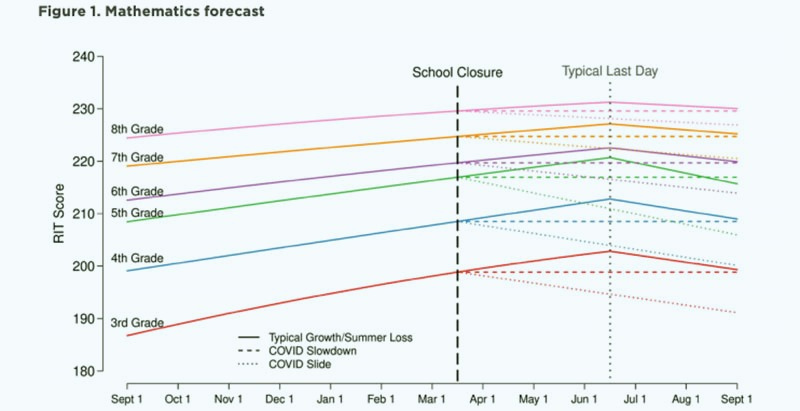 Get stories like these delivered straight to your inbox. Sign up for The 74 Newsletter
Three education research organizations are joining forces to help school systems use data to aid student recovery from pandemic learning disruptions.
NWEA, Harvard University's Center for Education Policy Research and CALDER, at the American Institutes for Research, will partner with a consortium of districts across the United States to provide timely information about tutoring, after-school programs and other interventions educators hope — but are not sure — will help children regain ground in reading, math and other core subjects.
The goal is to allow educators to pivot quickly when an academic intervention does not work as well as they had hoped, or to double-down on strategies that yield good outcomes.
"School districts have never had so many students so far behind," Dr. Thomas Kane, faculty director of the Center for Education Policy Research, said in a news release. "As with anything new, it is unlikely that the interventions they have in place now will allow all students to catch up."
Helping district leaders analyze student performance data throughout the school year, versus waiting for next spring's state-mandated assessments to be administered and the results processed, is important for several reasons, he said. In addition to preventing further delay in addressing missing learning, the information will help district leaders decide how to best use federal stimulus funds.
"Given the timing of state tests, this project is likely to be the only evidence schools will see in time to adjust their programs for next fall, when they'll be spending the remaining federal dollars for COVID catchup," said Kane. "Literally, billions of dollars and millions of children could be affected by these findings."
The first phase of the project will examine how students in the 10 participating districts performed before COVID-19 forced the mass closure of schools and how much academic progress they made during the pandemic's first 18 months. Next, researchers will analyze data the districts gather during the current school year to evaluate different types of programs and interventions.
The researchers will share their findings with school leaders throughout the year in the hope of helping them refine their strategies quickly.
One of the participating districts, Guilford County Schools in North Carolina, was recognized by the Center for Education Policy Research in May for its use of academic and census data to ensure students had the technology to participate in distance learning, and to analyze which kids were participating and which programs were most engaging.
While the immediate aim of the collaboration is to stop learning gaps from widening further, the information researchers uncover could help policymakers shape their pandemic learning loss responses for years, said CALDER Director Dan Goldhaber: "This is a once-in-a-generation opportunity to collectively learn which interventions most help students recover academically."
Get stories like these delivered straight to your inbox. Sign up for The 74 Newsletter