Omaha's $100 Million '75 North' Experiment: Improve a School By Building More Affordable Housing Nearby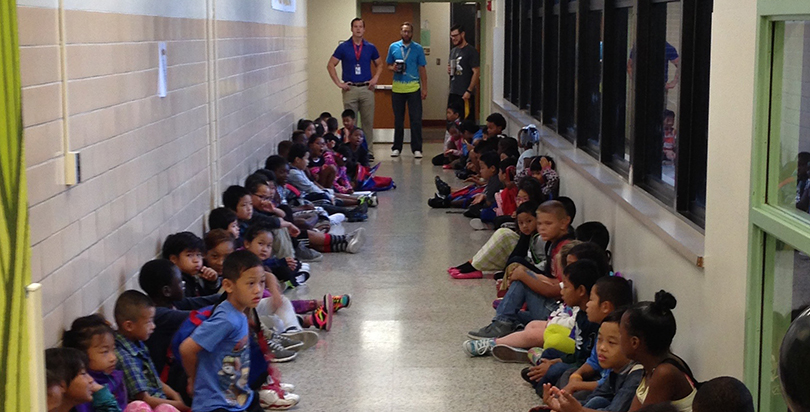 Class doesn't start until 8 a.m. at Howard Kennedy Elementary School, but students line up an hour early every day, intent on getting in the doors in time for breakfast.
That's how it's been since school started in August, when Principal Tony Gunter poked his head out the front door around 7 a.m. and was startled to see a few dozen students standing on the steps, itching to get inside.
They've waited every morning since, Gunter told The 74 in a recent interview, until the doors open and staff welcomes them warmly inside, trading handshakes and high-fives as music courses through the halls.
Not long ago, though, there was little enthusiasm from students, their families — and staff, for that matter. The pre-K–5 school is located in North Omaha's Highlander neighborhood, for decades one of the poorest, most segregated and
most violent
areas in the city of 440,000.
Roughly 97 percent of students qualify for free or reduced-price lunch; about 22 percent are English-language learners, and 29 percent are refugees, higher than the district average in each case, according to 2015–16 data. While students have made gains on state test scores in recent years, the school had long been one of the worst-performing in Omaha, which serves about 52,000 students, and one of the
lowest-ranked in Nebraska
.
Enrollment has dwindled since the city tore down two thirds of deteriorating public-housing projects nearby. Its population of slightly more than 200 students is well below the building's 600-student capacity, officials said.
But this year, Omaha Public Schools officials and their nonprofit partners are pushing the reset button — and drawing on the success of a charter school in Atlanta for inspiration.
Kennedy Elementary is at the center of an ambitious neighborhood-redevelopment project run by the
75 North Revitalization Corp.
, an Omaha nonprofit backed by Susan "Susie" Buffett, of the Sherwood Foundation, and her father, Warren Buffett. The organization and its donors are pouring about $10 million over the next five to 10 years into an initiative to transform the school, said Othello Meadows, 75 North's executive director.
Gunter, the principal, said it's the beginning of a long-term effort at Kennedy Elementary to raise standards for academic success and provide the resources students and staff need to meet those higher standards.
In the months since students returned, they've seemed to welcome the new level of rigor, Gunter said.
"[The kids] are just so hungry for knowledge. They are enjoying school, and it's not like it's easy," he said. "We're pushing them to really persevere through the things that they don't know … or in areas of weakness in literature and math. When they say, 'I don't know it,' or 'I can't do this,' we're really pushing them through to keep trying, and once they get it, we celebrate."
At the same time, a $90 million construction project is underway to create hundreds of new mixed-income apartments and homes within walking distance of Kennedy Elementary. A community recreation center, dubbed "The Accelerator," is also in the works. The idea is to surround the school with safe and affordable housing, recreational space and access to job training and health care for adults. A holistic approach to supporting families, with a high-performing school as the hub, is how the neglected Highlander community can begin to thrive, Meadows said.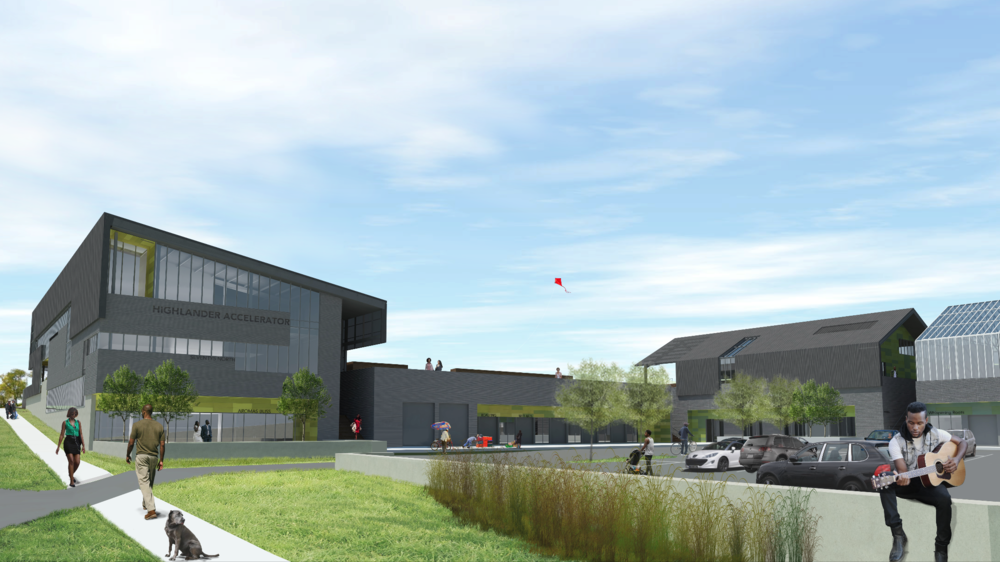 "The best neighborhoods are the ones that kind of catapult you to success, [to] self-actualization," Meadows said. "Whatever it is that somebody brings for themselves or wants to pursue, the neighborhood is actually an asset to pursuing that, and a lot of times that starts with a high-quality early-learning and preschool experience, followed by high-quality K-12 and college experience."
The project is modeled on the work of Atlanta's
Purpose Built Schools
, a national nonprofit network of neighborhood redevelopment projects with schools at their core. The organization opened its flagship K-5
Drew Charter School
in Atlanta in 2000 (it recently added grades 9–12); since then, it has spawned similar efforts in cities like New Orleans, Houston, Charlotte and Birmingham. Most recently, it partnered with a group in
Tulsa, Okla
.
In Omaha, changes at Kennedy Elementary began with a staffing overhaul this summer. Just 23 percent of certified staff were rehired for the 2016–17 year, a district spokesperson said.
Seven new positions have been created, including a social worker, a school psychologist, reading and math intervention specialists and a dean of literacy, according to a district spokeswoman. Another dean oversees science, technology, engineering, arts and mathematics (STEAM) instruction, which is the focus of the new, project-based curriculum.
The 75 North funding primarily supports salaries for Kennedy teachers to work extended hours this year under a contract variance approved by the union. Classes started August 10,
a week earlier
than other elementary schools in the district, and the school day runs 45 minutes longer.
Ashley Hawthrone, one of the handful of employees who stayed at Kennedy Elementary amid the transition this year, said the new layer of support staff will intervene earlier when the most vulnerable students show signs of distress — and not just with academics.
Many students come to class having witnessed violence in their homes and their community, said Hawthrone. She's spent the past six years teaching first grade and sixth grade and started a new role as school counselor this year.
"I think we've created a climate conducive for learning. We're teaching to the whole child," Hawthrone said. "We recognize that our students come with a lot of baggage, and we're able to address those academic needs as well as those social and emotional needs."
The district is working with outside partners to set up a health center at the school next year so students can get vision screenings and dental services.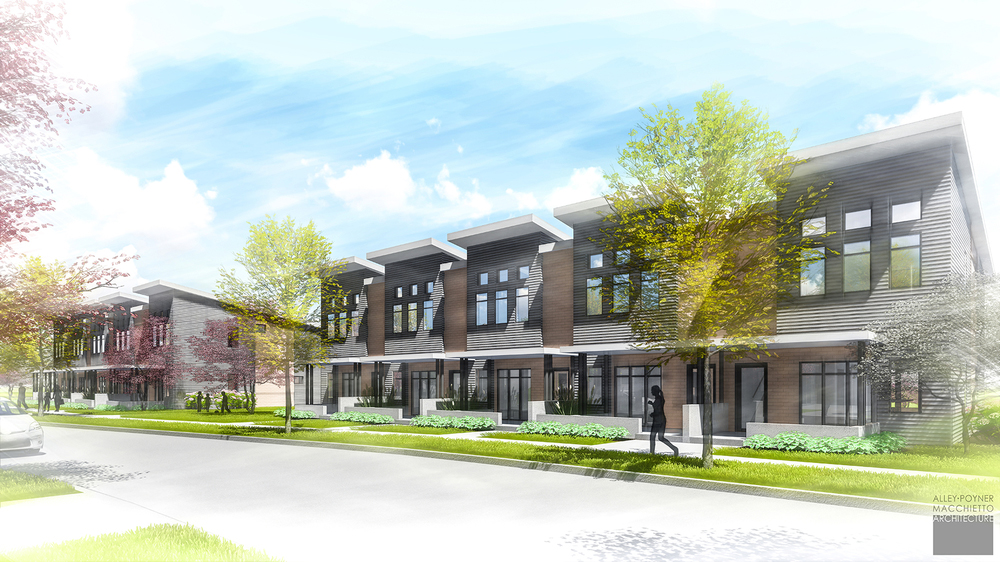 Outside the school, plans call for construction of 300 rental and for-sale units, including multi-family apartment buildings, single-family homes and townhouses to be completed by 2020. The first 30 rental units are expected to be ready for occupancy in early 2017, Meadows said, with dozens more opening later in the year.
Meadows, who grew up in Omaha and was practicing law in Atlanta when he learned about Purpose Built Communities, said his community's collective challenge in the coming months and years will be to remain focused on improving student achievement — and keep complacency at bay when the "honeymoon phase" at Kennedy inevitably fades.
"We really want to focus on trying to build up this well of resolve so that when those disappointments happen, when things don't go exactly as planned, the attitude, the belief, the strength that is there right now remains," he said in an interview in October.
The Omaha teachers union is a key player in the buy-in. The Omaha Education Association was initially "very reluctant and very nervous" about the prospect of the charter-school-inspired changes, said Chris Proulx, a physical education teacher who was union president from 2010 through the summer of 2016.
(Nebraska is one of the handful of states that has no charter law — the result of sustained resistance by teachers unions and state school board members — though some
parent advocacy groups
are now pushing lawmakers to support a bill in 2017.
Republican Gov. Pete Ricketts
has also indicated his support for charter schools.)
After Proulx visited the Drew Charter School in Atlanta last year and shared his observations with colleagues, the 2,600-member organization eventually signed off on a one-year contract variance to cover the longer work hours, Proulx said.
For now, donors are providing $1 million to $1.5 million annually to cover the added labor costs, Meadows said. If all goes as planned, the contributions will trickle off over time and the school district will be fully responsible for sustaining the changes, should they prove to be successful.
"Kennedy only has the flexibility that the district's willing to give it," Proulx said.
During the past three and a half years under Superintendent Mark Evans, the district has largely supported reform initiatives like the Kennedy school partnership: In 2015, the board
approved the project
in an 8–0 vote, the
Omaha World Herald
reported.
How the tone from the top may change next year remains to be seen. Evans
announced he will retire
at the end of this school year, and several newly elected board members will help to select a new superintendent in the spring.
Gunter, meanwhile, is navigating the sometimes tricky task of making sure Kennedy's veteran educators and the new, young teachers hired this summer learn from one another and work as a team, in an environment where differences in race and socioeconomic status might easily spark friction.
Gunter worked at Omaha Public Schools for 16 years before leaving to work as a development executive for K-12 education at Apple. He returned to the community he calls home when the principal position at Kennedy became available and spent much of the 2015–16 school year observing how Drew Charter educators worked in Atlanta.
In creating a new school plan, he drew on his own experience growing up in North Omaha, he said, where many of his classmates had absentee parents, caught up in drugs, alcohol and violence, who didn't bother to ensure that their children made it to school each day.
His own parents valued education and pushed him to excel in school, Gunter said, but "it wasn't easy."
"As a kid, every choice that I made every moment every day [could] determine the outcome of my future."
The odds still aren't great for Omaha's black youth. Far fewer black male students in Nebraska graduate from high school (50 percent)
than white males
(86 percent), according to
a 2015 report
by the Schott Foundation.
But there's optimism about the future, in Gunter's view. And he makes that known every morning as he and his staff cultivate the high-energy atmosphere that students walk into as they head to the cafeteria for breakfast.
"We set the pace," Gunter said. "We set the tone, and everyone that's walked in this building [this school year] has told me that 'Man, this place is different.' There's just a sense of excitement here, that people want to be here."
Get stories like these delivered straight to your inbox. Sign up for The 74 Newsletter