'Heavy Hand': Ohio Teachers Oppose Governor's Science of Reading-Only Edict
Gov. DeWine holds ground banning guessing at words used in Whole Language and Balanced Literacy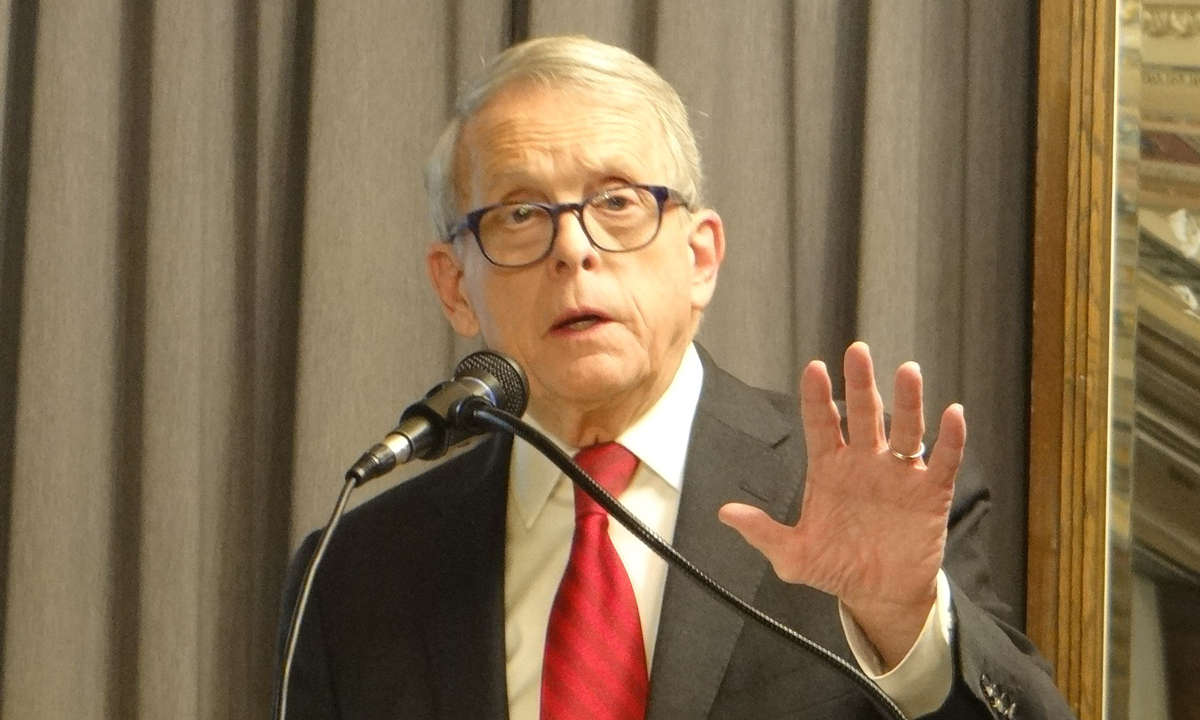 Support The 74's year-end campaign. Make a tax-exempt donation now.
Ohio's teachers unions are pushing back against Gov. Mike DeWine's attempt to make phonics-based "science of reading" methods the only way to teach reading in Ohio's schools — but DeWine and state education officials are holding their ground.
The presidents of both the Ohio Education Association and Ohio Federation of Teachers praised DeWine for making literacy a priority in a new state budget bill. But both object to DeWine's attempt in that same bill to make Ohio one of the first states to ban teachers using "cueing" — having young students figure out what a word is through context or pictures — in reading lessons.
That strategy is a large part of long-used teaching approaches like whole language or balanced literacy.
"I would strongly, strongly urge the house to consider removal of language that explicitly bans any particular instructional practices," OEA President Scott DiMauro told an Ohio House subcommittee considering DeWine's plan last week.
DiMaruo said if the state offers training and teaching materials for science of reading, "there's no need for the heavy hand of the state government to single out any specific instructional practices."
OFT President Melissa Cropper said limiting teachers to one approach would take away other methods that may work best for some students.
"Banning certain methods opens the door to politically-charged attacks that can limit a teacher's ability to choose the most appropriate method for meeting a student's needs," she told the subcommittee.
But DeWine, acting state education superintendent Stephanie Siddens and legislative leaders in the state's Republican majority, which has often dismissed union concerns, are not deviating from DeWine's plan to join Arkansas and Louisiana in banning cueing in favor of phonics-based lessons. Teachers still hope ongoing discussions with DeWine and his staff can help shape the final bill.
DeWine has been promoting science of reading at events in Columbus, Dayton and Cincinnati, including a discussion Thursday in which former Mississippi state Superintendent Carey Wright came to Columbus to tell how changing to science of reading approaches helped students there leap from 49th in 4th grade reading nationally in 2013 to 22nd in 2022 on the National Assessment of Educational Progress (NAEP).
Siddens called three-cueing "counter-productive" for students after that event, in which Wright and others dismissed that approach as having children "guess" at words.
"You can't guess your way into reading," Wright said. "You have to be taught explicitly how to read."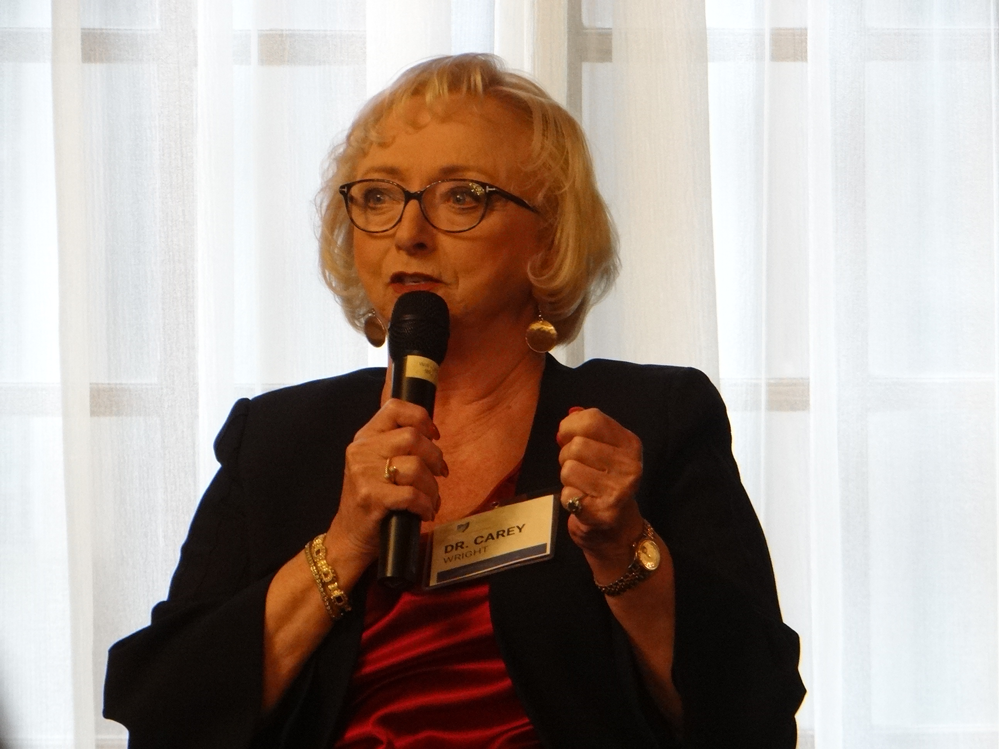 DeWine, when told after that meeting that teachers had called his plan too limiting, disagreed: "The science of reading is not one size fits all."
"Look at what the state of Mississippi did," he said. "They did it, frankly, by being very strong in regard to the science of reading. So the evidence is just … there."
Andrew Brenner, the Republican chairman of Ohio's Senate Education Committee, said he sees such strong support for DeWine's plan he sees less need to file a separate bill to require phonics to be taught.
"We believe that the governor's plan will get through the budget mostly intact," he said.
He dismissed teachers' objections about banning cueing, asking if teachers prefer the low reading scores of many third graders on state tests, which DeWine has cited as a reason for his push.
Cropper said blaming any teaching approach for low scores "is an unsafe assumption."
"There has been no analysis done on which districts are using which teaching methods or curriculum," she said. "Many other factors contribute to students' academic success including their socioeconomic status."
More than half of all states have passed laws encouraging or incorporating science of reading in classrooms, as the so-called "reading wars" have ramped up over the last 10 years. Ohio has made science of reading part of the state's recommended literacy improvement strategy since 2018, but has not required schools to use it.
DeWine's proposed ban would go much further. Similar legislation has been filed in Indiana (SB 402), New Hampshire (HB 437), Florida (SB 758), West Virginia (SB 274), and Texas (HB 2162) with experts expecting more soon in Nevada, Oklahoma, and South Carolina.
Mississippi, however, did not have such a ban to achieve the results DeWine praised. After DeWine and Carey spoke at the same event last week, the OFT's Cropper asked Carey from the audience if Mississippi needed a ban or just focused on promoting and teaching science of reading.
Carey said there was no such ban, but the state continually told schools and teachers to avoid cueing and that teachers were often glad to be trained in science of reading methods, for which they received continuing education credits.
Both Cropper and DiMauro testified they would prefer promoting science of reading over any bans or mandating training for all teachers as DeWine wants. They praised DeWine for setting aside money in the budget for training, stipends for teachers doing the training, and for books and other curriculum materials for districts wanting to change.
But they raised concerns over DeWine's aim to have the entire state change by the fall of 2024 and forcing even high school science and math teachers to do training. They noted that the state department of education doesn't have a training plan yet, doesn't know how long such training would need to be, how many teachers already have strong science of reading training and how well state teacher training programs are teaching it.
"We ask that all of you seriously look at, not just what does it take to implement or impose some state level mandates in terms of literacy instruction, but to truly get buy-in and meaningful implementation of that program," DiMauro said. "We know there are many unanswered questions right now."
Support The 74's year-end campaign. Make a tax-exempt donation now.