Ohio Legislators Push Through Charter Reform Law, But Fixes Hinge on Troubled Ed Department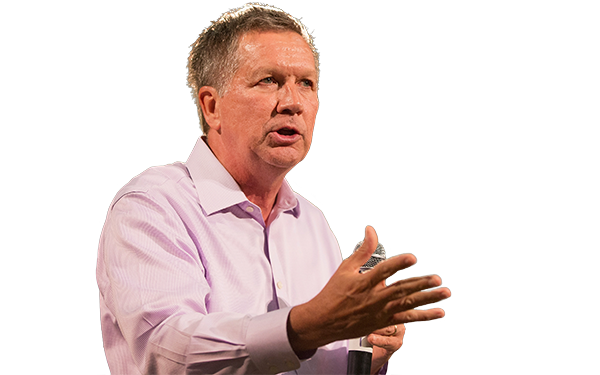 Ohio's widely ridiculed charter sector may finally get much needed-reform — at least that's the hope of proponents who were backing a bill that passed that state house and senate Wednesday afternoon.
Ohio's charter schools have come under increasing scrutiny — including two recent pieces in the Seventy Four that
investigated rampant industry corruption
and explored the possibility that Ohio
mislead federal officials
in requesting grant money for charter expansion from the U.S. Department of Education — for its poor academic
results
and numerous financial
scandals
. Previous attempts to improve charter accountability and transparency appear to have been largely stymied by politically powerful for-profit charter operators.
This time, however, a broad, bipartisan coalition supported changes to the state charter law, with the house
passing
the bill 91–6 and the senate doing so unanimously. Governor John Kasich
praised
the law through a spokesperson and is expected to sign it into law. The legislation was also supported by several pro-charter groups including the Thomas B. Fordham Institute and
StudentsFirst Ohio
, as well as the
Ohio Education Association
.
According to a fact sheet distributed by the Fordham Institute the bill institutes a number of new practices intended to improve oversight and transparency, as well as reduce conflicts of interest. Many of the changes were recommended in a
report
commissioned by Fordham. They include improving oversight and rating the organizations that sponsor charter schools; cutting down on the practice known as "sponsor hopping," in which an unsuccessful charter can avoid closure by changing authorizers; requiring disclosure of conflicts of interests between charter schools and members of their governing boards; prohibiting charter operators from taking ownership of school property; and requiring transparent accounting from non- and for-profit charter operators.
Chad L. Aldis, Vice President for Ohio Policy and Advocacy at the Fordham Institute praised Ohio's lawmakers: "By holding accountable the entities that regulate, oversee, and manage charter schools, we can create an environment where high performing charter schools grow and prosper and low performers are shuttered."
Still, some wonder whether the Ohio Department of Education (ODE) will implement the changes with fidelity.
The department found itself in hot water recently when it was
uncovered
that the top charter official had illegally scrubbed the grades of underperforming e-schools. As Stephen Dyer — a former state legislator who has written extensively about Ohio's charter schools, including for
The Seventy Four
— previously
said
in an interview, "If the Ohio Department of Education doesn't take a tough stance for quality, then I'm afraid many of the reforms could go for naught."
Photo by Getty Images
Get stories like these delivered straight to your inbox. Sign up for The 74 Newsletter