Ohio K-12 Social Studies Curriculum Goes Under the Microscope
The state would have to "update" social studies lessons by July 1, 2024, to include "age and grade-appropriate instruction.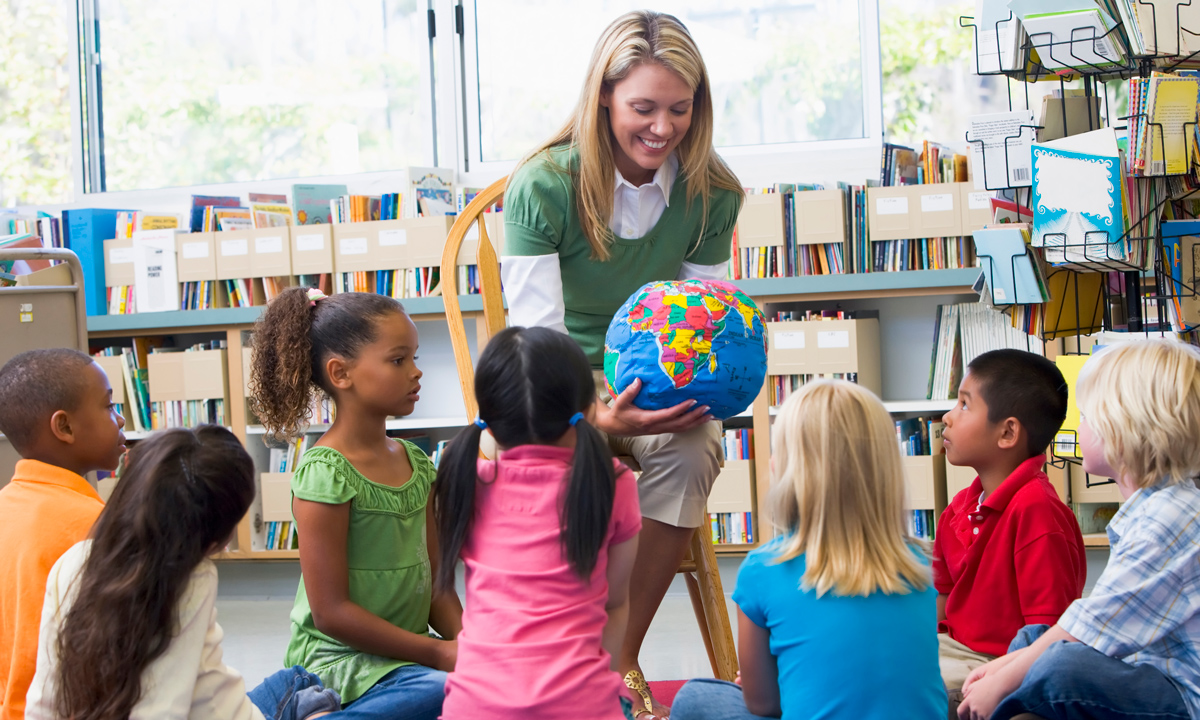 Support The 74's year-end campaign. Make a tax-exempt donation now.
Ohio legislators on both sides of the aisle are hoping to change how students learn about things like government affairs and history.
On one side, Democrats and supporters presented their argument for changing the model curriculum for K-12 social studies in a Tuesday press conference, with members of education associations and minority advocacy groups pushing for House Bill 171's passage.
That bill would direct the Ohio State Board of Education to "update" the social studies lessons in the state by July 1, 2024, to include "age and grade-appropriate instruction in the migration journeys, experiences and societal contributions of a range of communities in Ohio and the United States."
Those communities would include African American; Asian American and Pacific Islander; Arab, African and North African immigrant, refugee and asylee; Appalachian; Jewish; Latin American; and Native American communities, according to the bill.
"This bill not only positively benefits students, but also the state as a whole," said Saanvi Gattu, a student at Olentangy High School.
As someone who emigrated from Mexico when she was an 8-year-old, Linna Jordan said she understands what inclusion means for students.
"It really is important for children to see themselves in their learning," Jordan said.
Jordan is now the president of the Hilliard Education Association, and said including the stories of all communities who call America and Ohio home is "the most responsible thing we can do as a state."
The bill, sponsored by state Rep. Mary Lightbody, D-Westerville, also has the support of the Council on American Islamic Relation's Ohio Chapter, the Ohio Education Association and its Hispanic Caucus, Ohio Progressive Asian Woman's Leadership and the Black Led Organizing Collaborative (BLOC).
A Republican-led bill that's already seen committee activity since being introduced in March is House Bill 103, which seeks to create a "social studies task force" to develop academic standards for K-12 social studies.
Those studies have a specific model in HB 103, however, with the bill specifically targeting standards presented in "American Birthright: The Civics Alliance's Model K-12 Social Studies Standards."
The Civics Alliance is a New York-based group which states in its mission statement preceding "American Birthright" that it is "dedicated to preserving and improving America's civics education and preventing the subornation of civics education to political recruitment tools."
HB 103's co-sponsor, state Rep. Don Jones, R-Freeport, is listed as a state policymaker for the American Birthright Coalition.
The standards pushed by the Civics Alliance encourage student instruction that teaches "America's common language of liberty, patriotism and national memory," and not a social studies "filled with animus against their ancestors and their fellow Americans, and estranged from their country," according to the American Birthright document.
"The warping of American social studies instruction has created a corps of activists dedicated to the overthrow of America and its freedoms, larger numbers of Americans indifferent to the steady whittling away of American liberty and many more who are so ignorant of the past they cannot use our heritage of freedom to judge contemporary debates," the alliance states in "American Birthright."
The Ohio bill is supported by conservative groups like the America First Policy Institute, as well as the Common Sense Society and the Freedom Education Foundation, Inc.
In a recent hearing for HB 103 with the House Primary and Secondary Education Committee, the American Historical Association expressed "grave concern" about using the product as part of state curriculum, calling the idea of a "politically appointed task force" unnecessary.
"Few Ohioans will agree with the premise that the state needs more bureaucracy," the AHA told the committee. "Fewer still are likely to support the idea that yet another board with an unambiguously political mandate would streamline the already complicated process of crafting education policy."
The AHA said singling out the American Birthright model would "hobble students" with a "pleasant fantasy" of history such as colonization by European empires "without ever meaningfully engaging with any evidence to the contrary."
"These standards are not the product of an evidence-based study; they are merely a risky, untested document that, if they were adopted, would impose wrenching opportunity costs on Ohio students, parents, teachers and schools," the group stated in committee testimony.
The bill is also opposed by the Ohio Federation of Teachers, the Ohio Education Association, Public Education Partners, the Children's Defense Fund of Ohio, and the Ohio Council for the Social Studies.
Ohio Capital Journal is part of States Newsroom, a network of news bureaus supported by grants and a coalition of donors as a 501c(3) public charity. Ohio Capital Journal maintains editorial independence. Contact Editor David DeWitt for questions: info@ohiocapitaljournal.com. Follow Ohio Capital Journal on Facebook and Twitter.
Support The 74's year-end campaign. Make a tax-exempt donation now.