O'bette Jamison: Meet the New Generation of 'Emerging Leaders' Lifting Up Teens in Baltimore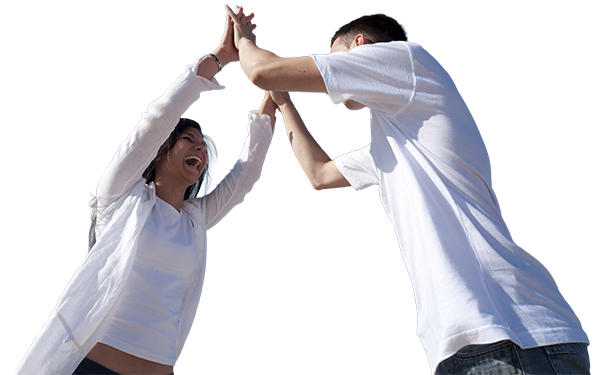 Why is it that the squeaky wheel gets all the grease? Is it because it's loud and annoying, or because it may fall off and injure someone? I don't think so. It gets the oil because it is incessant, more noticeable and shakes our peace of mind.
It is that same "squeaky wheel" mentality that fills the airwaves and newspapers with daily stories of "troubled youths" — those teens who are seemingly not willing to apply themselves, who refuse to complete school, who commit crimes. The data shows that roughly 25% of high school freshman in America fail to graduate on time; about 7,000 kids drop out of school every day. And what do too many of these teens do, after giving up on society? Aim to make headlines themselves.
In Baltimore, though, neighbors and young community leaders are coming together to flip the switch, and a new era of "Emerging Leaders" are looking to finally silence the squeaky wheel once and for all. Now in its second year, the MOST Network's Emerging Leaders initiative is designed to assist grassroots youth development organizations across the city, choosing up to eight individuals to participate in a six-month process that will help them grow both as individuals and organizers, and develop a group advocacy project.
All 2016 Emerging Leaders bring to the program the heart, mind and wherewithal to build upon the core values of "Community, Collaboration and Compassion." Two of these Emerging Leaders were victims of the violence that continues to plague the streets of Baltimore, surviving gunshots to the chest and head, respectively. Damion Cooper's passion to tell the world that not all black boys are aspiring criminals but individuals that want to be loved and affirmed, led him to develop Project Pneuma. He is already having an impressive impact, changing the mindset of naysayers that think bringing young men of color together with city police officers is a fruitless attempt at change.
As a shooting victim himself, Damion believes change comes through learning how to forgive, trust and grow. Project Pneuma embraces the concept of soul and spirit, fostering change through the practice of yoga, mindfulness and martial arts. For Damion, change also comes through exposing young boys to new surroundings and stretching them beyond their comfort zone. Project Pneuma's young men learn that not all police officers are bad or biased; officers, meanwhile, learn the dynamics of urban communities and see that all black boys are not aspiring criminals — refuting both myths that police do not care and black boys are victims. Others are beginning to believe like Damion, and have requested Project Pneuma to come to areas beyond Baltimore, including Chicago.
DeJuan Patterson is another shooting victim who made the decision to bring change to his community. "I want to be the person I needed when I was a youth," he says, pointing to his commitment to embrace his community as his broader family. It is now his goal to leave a legacy that inspires his family to continually grow. His healing and saving grace from a gunshot wound to the head came with the realization that a change of environment was needed for survival and personal growth. Now returning to Baltimore, DeJuan says he wants to share with other youths that a change in environment and a boost in support results in success and respect from others. His focus as an Emerging Leader is how the system treats individuals diagnosed with mental disorders — as well as how the mental health system often misdiagnoses individuals who have experienced trauma. Patterson's project of change is Many Faces, a series of short films developed by local youth who are using video cameras to express their feedback and point of view. His focus is creating "Experiences, Expressions, and Entrepreneurship."
Other members of the 2016 Emerging Leaders class include Ericka Alston, who has built the Kids Safe Zone from the rubbles of the riot to a community of caring. Yes, the Zone began as a reaction to the uprising in Baltimore, but it has developed into so much more. It has grown from the space of a 1,000-square-foot laundromat to a 5,000-square-foot renovated space dedicated to education, caring and development. It is a community of learning open to both young and old. It is also a community that aspires to reach even more families. That's why Ericka took to crowdfunding to raise thousands of dollars, eventually gaining the support of celebrities, national news outlets and the governor. But there is still a need. Although the dust has settled, the fires are out and the news crews have packed up; there is still a focus on the long haul, as Ericka looks to strengthen the Kids Safe Zone for the future.
In a society where girls are encouraged to "drop it low" to gain respect, there are two Emerging Leaders who have focused on lifting up girls to become strong and empowered women. Saran Fossett established AZIZA/PE&CE Youth Programming, an organization that unites young women around dance, fashion, art and music. Saran says the building of this community is all about understanding how to be your true self while applying the very practical skills of critical thinking and action. She hopes to have global impact by sharing her passion with young ladies around the world. Meanwhile, Feyisayo Odukoya is building Project Beautify You to reach girls aged 12 to 18 and aid them in building their self-worth, confidence and purpose. Project Beautify You is supporting confident and ambitious young ladies that are struggling with their concepts of self. Saran and Feyisayo are setting the example for others by excelling in their belief in self and acquiring full scholarships at their university of choice.
Elsewhere in the city, Tonee Lawson's The Be. Organization strives to "encourage and nurture youth to live above their socially-imposed limitations; to develop their character, talents, and leadership skills allowing them to go beyond a dream and achieve remarkable excellence." She does this through organizing networking opportunities that facilitate exposure to working professionals and organic interactions with these established adults, leading to the development of productive mentoring relationships. Candace Chance, building on her experiences working with middle school students, has developed a curriculum that engages both students and administrators in creating a set of standards that allows the students to strive, lead and achieve. And Damien Myers quit his job as a practicing medical professional to become the CEO of the Medical Education Resources Initiative for Teens (MERIT), introducing middle and high school students of color to clinical medicine and public health careers.
Leaders like these demonstrate that it is time to trump the typical "Breaking News" headlines with a new storyline of success, collaboration and mentorship happening on the streets, and in our communities, all across the United States. As humans, we tend to rise to the call of the loudest voice — to obsess over the squeakiest wheel. But thanks to efforts like those listed above, we can start to change our focus, and recenter our attention. We can start writing new headlines, that point to the deep and lasting impact made by those in Baltimore's Emerging Leadership initiative.
And if we can successfully change this conversation, we start to change the outcomes.
O'bette Jamison is a senior consultant at GBJ Education Service where she manages the organizational development of Maryland Out of School Time Network's Emerging Leaders program, providing a firm foundation of knowledge to ensure the state's youth are given the competency, experience and skills to become successful adults.
Support The 74's year-end campaign. Make a tax-exempt donation now.