NYC's Homeless Student Population Reaches a New 'Disturbing' High: 105,445, or 1 in 10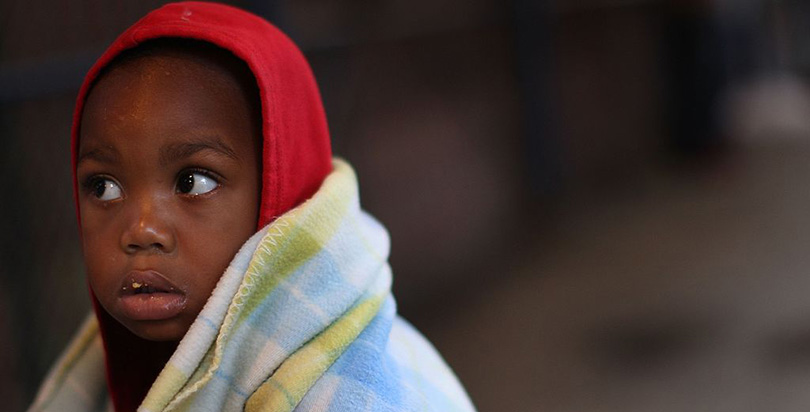 One in 10: That's how many New York City students experienced homelessness in the past school year, according to statistics released Monday on a burgeoning student population that often experiences devastating academic performance.
The total for the 2015–16 school year, 105,445, is a 22 percent jump from 2014–15, when 86,694 homeless students attended New York City schools, according to state data released Monday by the New York State Technical and Education Assistance Center for Homeless Students (NYS-TEACHS). Under federal law, homeless students include those who live in shelters, doubled up with friends or family, or in hotels.
The latest count is more than double pre-recession totals, according to the New York Daily News, which
first reported
the surge. The increase in homelessness in the 1.1 million–student district far outpaced other districts in the rest of the state, where student homelessness rose by 9 percent last year.
---
---
Jennifer Erb-Downward, a principal policy analyst at the Institute for Children, Poverty and Homelessness, said the city's single-year growth is "unprecedented," adding that student homelessness remains most heavily concentrated in the Bronx, though displacement affects students in all five boroughs.
"The new numbers are just really, really striking, and I think that they are a sign of the larger impact that homelessness is having in New York City," Erb-Downward said. "Right now, I don't think we know what contributed to that large spike."
While the largest surge was among doubled-up students, increasing by 26 percent, she said the increase in the number of students living in shelters was particularly shocking. This student population, which often faces the greatest education hurdles, grew by 15 percent.
Jennifer Pringle, program director at NYS-TEACHS, called the spike "disturbing" and said the increase likely can be attributed both to better identification of homeless students and to an actual uptick in displacement.
"Despite the fact that the recession is over, many, many families continue to struggle, and certainly those low-income families continue to struggle mightily to find permanent housing," she said.
On Sunday, I published a
story
in The 74 about one homeless student, Darius Hansome, who lives in a family shelter in East New York, Brooklyn, with his mother, Traci. The 17-year-old senior at Park Slope Collegiate has spent almost his entire high school career without a home of his own. The story looks at his experience with displacement, along with local and federal efforts to better address a struggling student population that has not been a huge focus among American education policymakers.
Earlier this year, Mayor Bill de Blasio announced that New York City would spend $30 million to address student homelessness, creating health centers at elementary schools, launching literacy programs in homeless shelters, and hiring attendance specialists and social workers. Yet a report released earlier this month by the city's Independent Budget Office argues that city supports for students living in shelters are woefully inadequate and bureaucratically entangled.
Under the federal Every Student Succeeds Act, which replaced No Child Left Behind last year, school districts across the country are being asked to do more for homeless students, which totaled roughly 1.3 million nationwide in 2013–14. Along with having to hire personnel who are adequately equipped to help homeless students succeed academically, states will be required by next year to report the graduation rates of students experiencing homelessness in the same way they do other vulnerable groups, such as students with disabilities and English-language learners.
"Sustained efforts are needed to support kids experiencing homelessness," Pringle said. "This is not a problem that's going away anytime soon."
Get stories like these delivered straight to your inbox. Sign up for The 74 Newsletter