NYC Mayoral Control Deal Includes Some Big Wins for City Charter Schools in Ongoing Fight for Space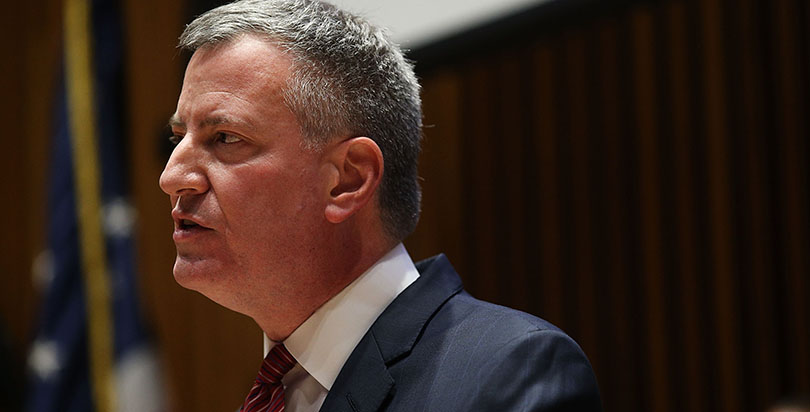 Mayor Bill de Blasio's win of a two-year extension of control over New York City's public schools also included a victory for charter schools in their ongoing, contentious fight for space, City Hall revealed Thursday.
For one, the city's 22 "zombie schools" — charters that exist but aren't in use — will no longer count against the city's charter school cap. This means there is now room for 45 more charter schools to open, rather than just 23. Currently, 216 charters operate in the city.
Additionally, under the deal, charter schools can no longer be split across two locations without the school's permission, and the process for requesting space in public buildings or financial help with rent will become easier. MetroCards will also be provided to students whose charter schools open before school bus service begins.
The deal will cost the city $10 million, which includes $3 million for the MetroCards, CBS reported.
NYC Charter School Center CEO James Merriman called the deal "good news" for the 47,800 students the center says are on charter school waiting lists.
"Thanks to Gov. Cuomo's and Sen. [John] Flanagan's steadfast leadership, the larger conversation around mayoral control produced important new pathways for the de Blasio administration and the charter sector to find common cause in making every public school a great one," Merriman said in a statement.
Charter schools were a hotly debated topic in the mayoral control deal, with Senate Republicans supporting a raised charter cap and Assembly Democrats opposing it.
(The 74: Analysis — The Fierce Fight Over Mayoral Control Reflects De Blasio's Weakness on Education)
"The charter sector is an important partner in our mission to deliver an excellent education to every child in New York City," City Hall spokeswoman Freddi Goldstein said. "Through the debate over mayoral control, we identified a few commonsense areas where we could better work together to ensure all 1.1 million schoolchildren have a chance to succeed."
Also on Thursday, the State University of New York Board of Trustees Charter Schools Committee approved six of the 11 proposed charter schools for its spring 2017 cycle. Four of those charter schools are in New York City, and two are an expansion of the Ascend Public Charter School network in Brooklyn.
Support The 74's year-end campaign. Make a tax-exempt donation now.