NY's Test Boycott Tops Out at 20%. Enough, Union says, to Affect Scores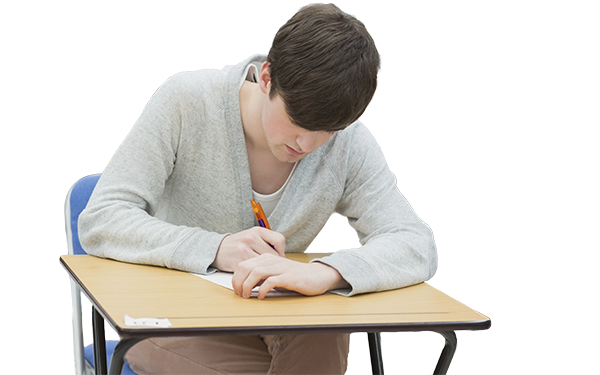 In the Village of East Rockaway school district, nestled in a mostly white suburban town on Long Island, more than half the students opted not to take this year's state exam for elementary and middle school students.
But in bustling and diverse New York City, just miles away, less than 2 percent of students refused to take the tests.
The New York State Department of Education today released data that confirms earlier studies of the breath and demographic makeup of the state's opt-out movement that attracted widespread media attention this spring.
More than 80 percent of eligible test-takers participated in the 2015 English language arts and math tests for third through eighth grade students, while 20 percent did not for a reason unrecognized by the state, such as being absent or choosing to opt out, state data show.
That 20 percent equates to roughly 200,000, echoing earlier estimates of the considerable number of students who opted out and far larger than the 5 percent who sat out the test the year before. The total did not grow but hearing it confirmed was enough to feed the ongoing concern of test proponents and for testing foes to call the results skewed.
The results showed that New York students overall made incremental progress in English and math — 31 percent were proficient in English and 38 percent in math statewide — but the number not meeting those benchmarks since the advent of the tougher tests three years ago remains sizable.
"We must do more to ensure that our parents and teachers understand the value and importance of these tests for our children's education," Board of Regents Chancellor Merryl Tisch said in a statement announcing the results.
"Without an annual testing program, the progress of our neediest students may be ignored or forgotten, leaving these students to fall further behind. This cannot happen."
---
Percent Test Participation of Economically Disadvantaged Students in 2015
---
The students who rejected the tests this spring were more likely to be white, have lower test scores and come from less-needy areas. They were less likely to be English language learners or economically disadvantaged, the state said.
For example, 73.7 percent of students who did not take the math test were white even though they only make up 44.6 percent of the testing-taking population. Minorities did not embrace the opt-out movement, with just 13 percent of those who did not take the math test Hispanic and 8.5 percent black, the data shows.
The highest-scoring students (those on Level 4) in 2014, made up only 9 percent of the students who decided to bypass the math test this year, while the lowest-scoring students (those on Level 1) made up 32.5 percent.
---
2014 Performance Levels of Not Tested Students in 2015 (ELA)
2014 Performance Levels of Not Tested Students in 2015 (Math)
---
The high opt-out numbers make New York's test results more difficult to interpret.
"It would be a huge mistake to read anything into these test results. Whether they're up or down, they tell us virtually nothing meaningful about students or their teachers," New York State United Teachers President Karen Magee said in a statement.
"Student test scores based on poorly written, developmentally inappropriate Pearson tests, in a year in which record numbers of parents repudiated the state's standardized testing program by 'opting out,' aren't worth the paper they are printed on."
State Education Commissioner MaryEllen Elia rejected that assessment.
"I would suggest to you that 900,000 students' tests scores shouldn't be discounted. They should be used," she said today during a call with reporters. "I think it's really probably disingenuous to just say automatically that these tests aren't worth anything."
NYSUT campaigned heavily in the weeks before the unpopular tests to promote parents' right to refuse them. New York officials announced in July that the state
would drop Pearson
as its test provider.
The data on New York's opt-out movement arrives as federal lawmakers are debating the role test-driven accountability will take in the rewrite of the No Child Left Behind Act.
Across the country, activists, administrators and legislators at the state level have considered the merits of policies friendly to parents who disdain the tests. The
newly-approved
teacher and principal evaluation system in New York, meanwhile, increased the weight of testing.
This year, the National Education Association, the country's largest teachers union, agreed to post model legislation on its web site guiding all districts on how to craft non-punitive policies for parents who want to opt-out of the tests.
But that group found itself at odds with a cadre of civil rights activists who supported accountability legislation in the NCLB rewrite and argued in May that the anti-testing fervor hurt minority kids because "we cannot fix what we cannot measure."
Get stories like these delivered straight to your inbox. Sign up for The 74 Newsletter