As families nationwide fret about "COVID learning loss" due to months of remote instruction and uncertain class schedules, key educators are advocating an unusual remedy: a national volunteer tutoring force, a sort of digital Peace Corps meets Homework Helpers.
Three former U.S. education secretaries — Margaret Spellings, Arne Duncan, and John King — have endorsed the idea, and a proposal to fund it, alongside other COVID-related remedies, is kicking around Congress.
Speaking at a recent webinar sponsored by The Campaign for Grade-Level Reading, King told educators, "I am a huge fan of the idea of a national tutoring corps, and just think national service could help us address both the learning loss [and] the socio-emotional isolation kids have experienced."
As Congress and the Biden administration figure out their priorities, the non-profit sector is beginning to step in.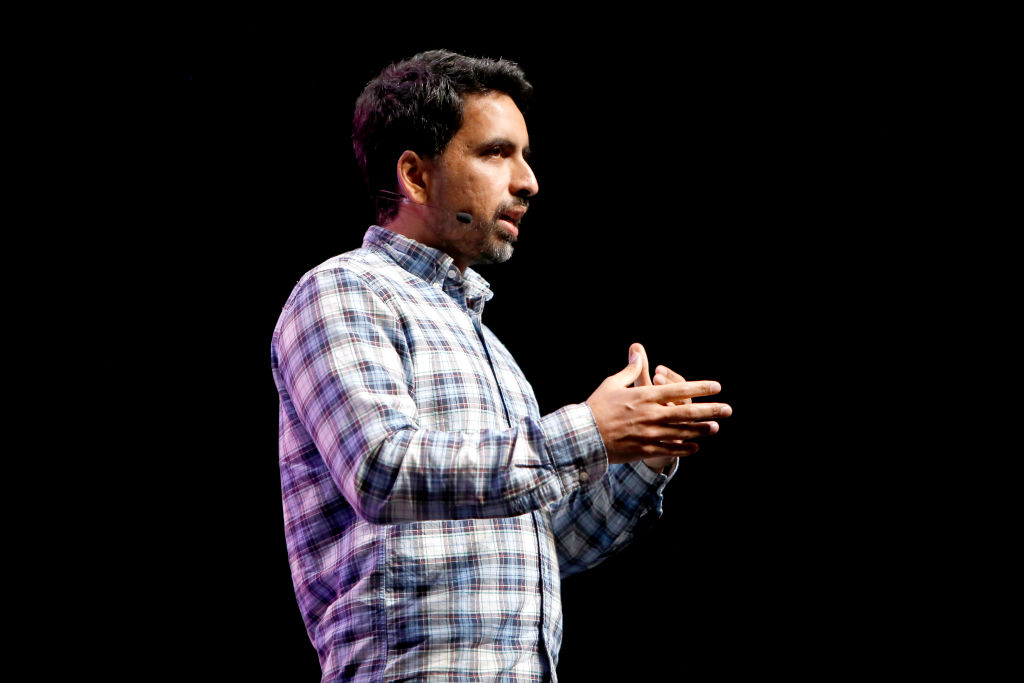 Khan Academy, the online tutoring site, was already experiencing a record number of users due to school disruptions when its founder, Sal Khan, began overseeing the creation of a free online tutoring platform. Now, months later, he and others think it's a scalable blueprint for a national tutoring effort, one that could match knowledgeable adult volunteers — as well as millions of young people who have mastered key concepts — with students in need.
Educators are taking note. Schoolhouse.World has the official endorsement of top education officials in two states — Rhode Island and New Hampshire — as a platform for tutoring statewide, with more expected to sign on soon.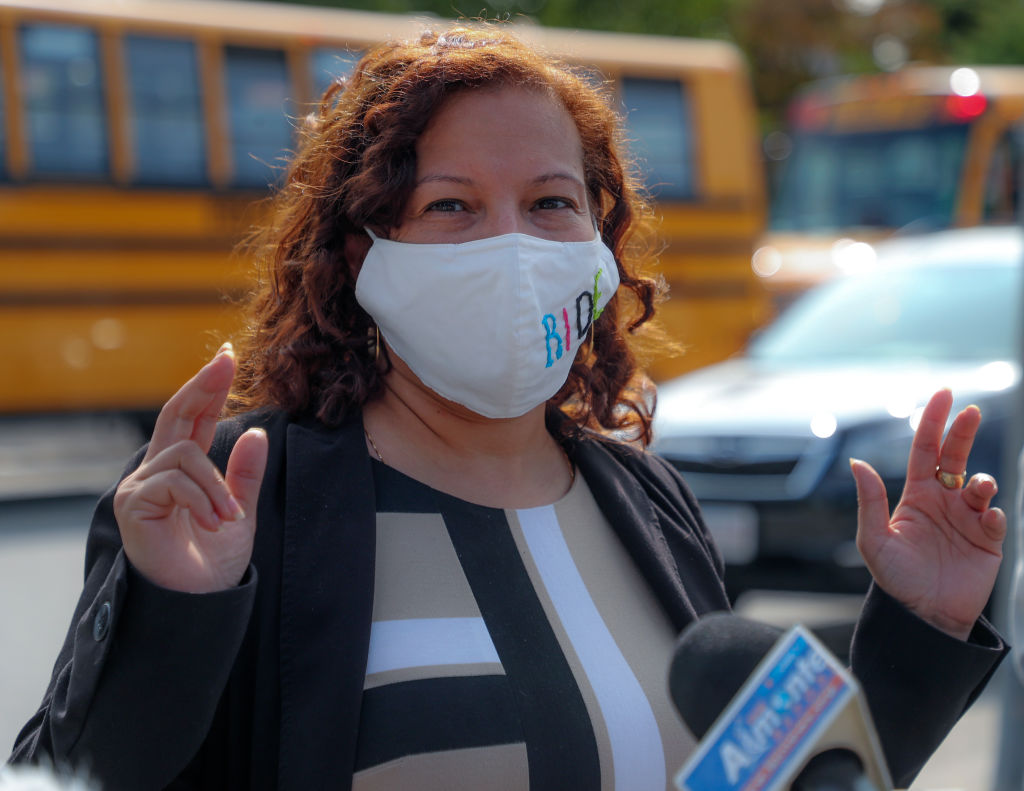 "Those kids that really don't have parents that can help them — this is like a lifeline," said Rhode Island Education Commissioner Angelica Infante-Green. Her goal: to offer virtually every Rhode Island student tutoring through the site.
New Hampshire's education commissioner, Frank Edelblut, has similar aspirations. Post-COVID-19, he said, efforts like widespread volunteer tutoring are "absolutely here to stay. In my mind, the pandemic accelerated this opportunity, but it didn't create it. The need and the opportunity was there. The pandemic allowed it to be accelerated."
Such needs, of course, are enormous. A recent analysis by McKinsey & Company predicted that cumulative learning loss due to the pandemic could be "substantial, especially in mathematics," with students likely to lose five to nine months of learning by the end of the 2020-21 school year.
It predicted that students of color could end the year six to 12 months behind their typical achievement levels. For white students, the deficit could total four to eight months. An October survey by the U.S. Census Bureau found that Black and Hispanic students were twice as likely as white students to have no live access to teachers.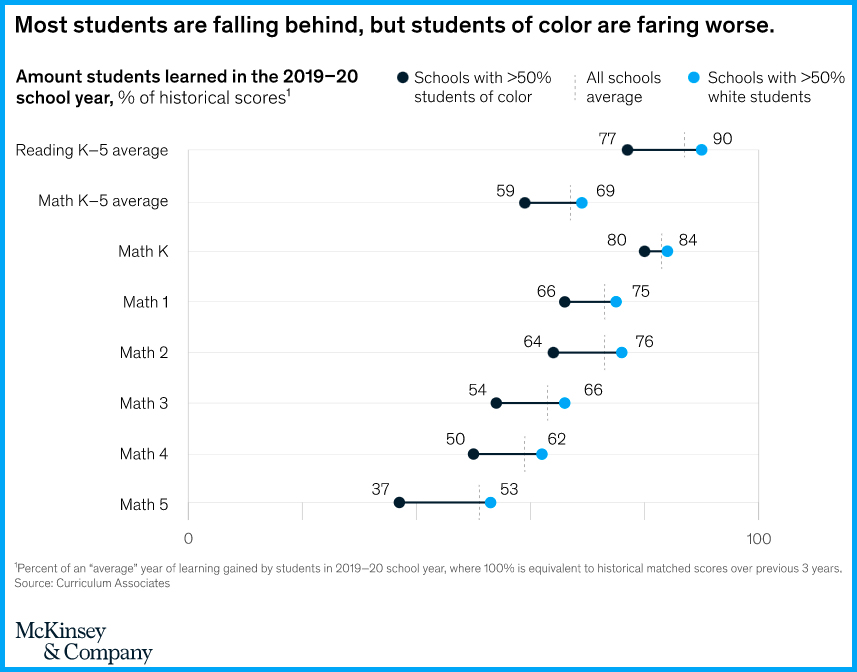 Infante-Green said the need for speedy interventions is huge. She recalled recently meeting a Rhode Island high schooler who told her, "You know, I'm in AP math and I'm an 'A' student — and I'm failing a class. I've never failed the class my entire life."
Democratizing tutoring
The new platform, funded via philanthropic support, currently offers small-group tutoring via videoconferencing mostly in math, from pre-algebra to calculus and statistics, as well as SAT prep. Developers plan to add more subjects soon, and are working to expand their formal partnerships to more states and school districts in the coming months.
Drew Bent, Schoolhouse.World's chief operating officer, said students from more than 50 countries are receiving tutoring on the platform. Most users and tutors are high schoolers.
The organization's goal is to keep it free for students, with plans to earn revenue via partnerships with colleges looking for talented students who volunteer on the platform. The nonprofit may also ask corporations that supply tutors to contribute matching grants for each volunteer, one Schoolhouse.World official said.
Matthew Kraft, a Brown University scholar who studies coaching and teacher effectiveness, said Schoolhouse.World offers a promising model to "democratize" tutoring. "Right now, the status quo is demonstrably inequitable access to tutoring," he said. "There's a private market, and more affluent families are more able to take advantage of those services. Other students aren't."
Users on the new platform typically receive instruction from any tutor available, but students also have the ability to "follow" individual tutors and attend their sessions. That could be key to its long-term viability, research suggests, since tutoring functions better when students work with a tutor regularly over time.
Kraft said full-time, well-trained teachers are the best tutors, but that part-time volunteers can be effective if they're also well-trained and use high-quality materials. He envisions the platform allowing vetted volunteers to register and work at specific schools.
"We have to be careful to not judge something versus the ideal," he said. "Is this better than what we have? I would argue 'Definitively so.' Is it where I hope we can get to? 'No.'"
"Math is the gatekeeper for everything"
Infante-Green, the Rhode Island education commissioner, believes that one of the most exciting aspects of the effort is the possibility that young people can interact with professionals in the field as well as peers with advanced skills.
She called the focus on math smart. "Math is the gatekeeper for everything," she said. At the moment, all of the state's ninth-graders are receiving math tutoring on the platform, which currently requires users to be 13 or older. It promises thorough vetting of prospective tutors.
What may set this effort apart most notably is that it's free. Many well-off families, of course, have the resources to pay for one-on-one tutoring, and previous research has shown that it is effective but expensive. Tutoring is "among the most effective education interventions ever to be subjected to rigorous evaluation," Kraft and a Brown colleague wrote last month. But their proposal to offer tutoring widely in K-8 Title I schools, which serve predominantly low-income students, estimated that it would cost between $5 and $15 billion annually.
Khan founded his academy in 2008, originally as a way to remotely tutor his young cousins in math. He has since spent more than a decade growing a free, conspicuously low-tech tutoring empire, with 150 employees and content offered in 36 languages. As the world's most famous explainer — Business Week once called him the "Messiah of Math" — he has come in for his share of criticism from teachers, but has also cultivated powerful partners in The College Board, Google and other deep-pocketed donors.
After COVID-19 hit last winter, the site saw its traffic go through the roof, rising from about 30 million "learning minutes" per day to 90 million, as families scrambled for reliable material. Educators upgraded the site to help teachers and parents create lesson plans and school-day calendars, Khan said, but it was clear that, day to day, students' access to live teachers "was very inconsistent."
Khan and others saw the pandemic as an opportunity to scale its offerings. Engineers built out the new site over the summer.
Beyond tapping into talented and knowledgeable adults, Khan said, the system has the potential to leverage the talents of students themselves. He estimates that about 100,000 high school seniors each year are capable of being "very good tutors" for classmates. The same number, give or take, are the ones vying for admittance to top colleges and need community service hours for their resumes. "If we can eventually get 100,000 of these kids tutoring, they can serve the other 3 million or more, which would be powerful."
Mastering material, then paying it forward
That idea syncs with what states like New Hampshire are doing, said Edelblut — the state already uses a competency-based system that requires students to demonstrate to teachers that they've mastered given material.
Marvin Lin, a junior at Westview High School in Portland, Ore., joined in October. He teaches calculus and SAT prep to students around the world.
"I've always enjoyed teaching people math specifically, because I've always liked math," said Lin, 16. "I've always been good with it, and then I've noticed a lot of times a lot of people struggle with it."
He has taught about 30 sessions, all in English, each averaging about 10 students. Across the board, he finds, most students come with weak foundational knowledge that keeps them from progressing to the next level.
Lin loves the "peer-to-peer" model of the platform that will allow his former students to become tutors themselves — though he understands that the effort is still finding its footing.
Once students master material, they can "pay it forward" as a tutor, in the process building a good "reputation" on the site as an able, knowledgeable instructor.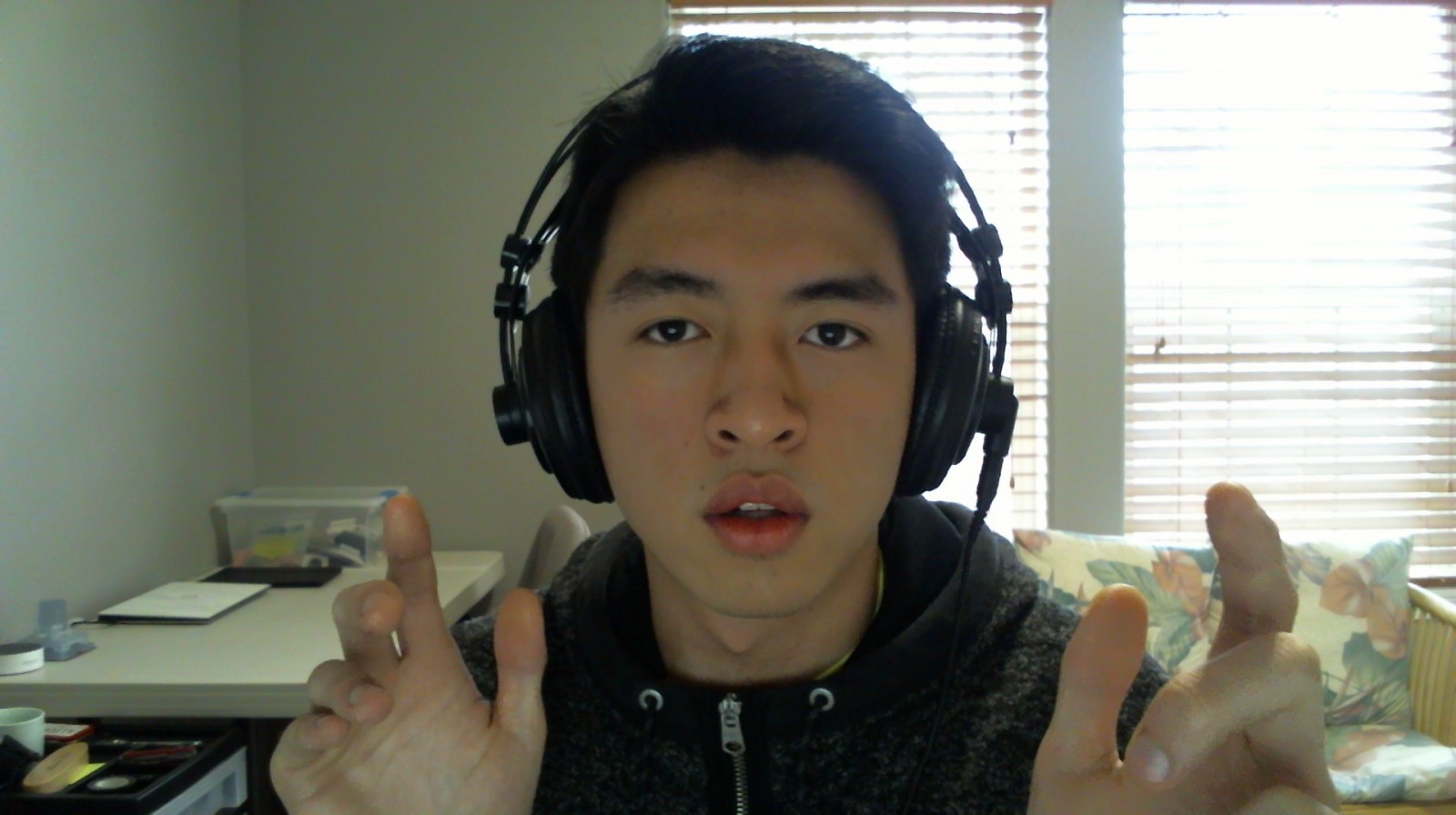 That proposition is already being put to the test at the University of Chicago, where Dean of Admissions James Nondorf said six high school-aged tutors on the site have already been offered spots in next fall's freshman class.
"When somebody says they know something, that's one thing," he said. "When they score well on a test, that's another one. But when you can actually teach it to somebody else, then you really have mastery."
He said the site's certification gives officials like him a look not just at students who do well on the typical academic skills measures but others as well. "Some students are great testers, and good for them," he said. "Some students are not. And maybe this is an opportunity for them to show their promise. Let's give it to them."
Disclosure: The Bill & Melinda Gates Foundation provides financial support to Khan Academy and The 74.
Support The 74's year-end campaign. Make a tax-exempt donation now.