No Vote in the House for Proposal on Military Education Savings Accounts, Closing the Door on Last Likely Federal Choice Proposal This Congress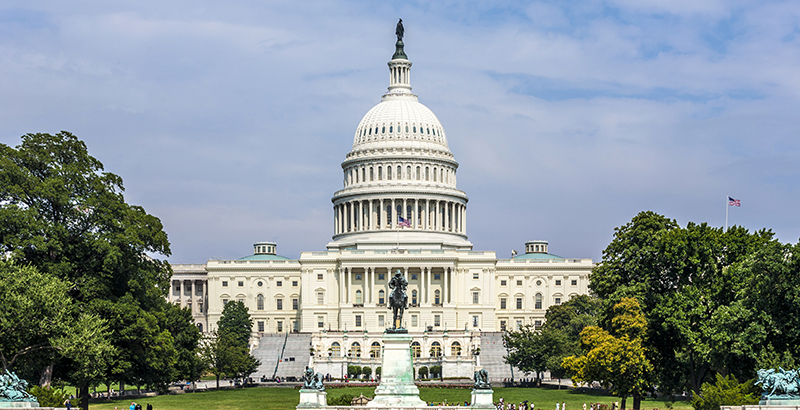 The House will not vote on a proposal to provide education savings accounts to some military families, cutting off one of the last likely routes for a Republican victory on school choice issues ahead of the midterm elections.
Rep. Jim Banks, Republican of Indiana, had offered the proposal as an amendment to the annual defense policy bill. The House Rules Committee did not include it in a package of amendments the full House will vote on Wednesday and Thursday before passing the defense bill.
There are few other must-pass bills left on the congressional calendar ahead of contentious midterm elections. Democrats, expected to pick up seats in and possibly retake control of the House, will have increasing leverage as elections approach. They would have little reason to give Republicans a policy victory on any issue, including private school choice.
Banks's amendment, which he also introduced as stand-alone legislation, would provide either $4,500 or $2,500 for some military families, depending on where they lived, to use for private school tuition, tutoring, or other educational expenses. He proposed paying for it with Impact Aid, a $1.4 billion program that funds the education of "federally connected" children, like those whose parents are in the military. Opponents had said taking funds from Impact Aid could upset school district budgets, effectively harming some of the same students the proposal aims to help.
Advocates for the Banks proposal took a big hit Tuesday when Education Secretary Betsy DeVos testified before the House Education and the Workforce Committee. A fervent backer of all school choice, DeVos said that although she backs the proposal, the Trump administration doesn't support paying for it with Impact Aid.
"I support the concept of giving military families more options and choices, but the vehicle of using an Impact Aid funding stream is not one that I support and that the administration supports," she said.
She and Banks, who was recently added to the Education Committee, had a back-and-forth about the merits of education savings accounts, particularly for military families.
Military families shouldn't have to decide between serving their country and getting a good education for their children, DeVos said.
"We need to be sensitive to military families' needs, and we have to, I think, support the fact that we have invested much into these individuals to help them become highly trained and capable … To lose individuals prematurely because they are not able to make education choices for their children that work for their children, I think, is just a travesty," she said.
The Senate Armed Services Committee is meeting behind closed doors this week to consider their version of the defense bill. Republican Sens. Ben Sasse and Tim Scott, who sit on the Armed Services Committee, have sponsored a companion ESA bill. Attaching the language to the Senate's version of the defense bill would be even more difficult, given the closer partisan divide and chamber rules that make it more arduous to amend legislation on the floor.
Support The 74's year-end campaign. Make a tax-exempt donation now.