No More Regular Summer School: District Sending Indy K-7 Kids to Learning Labs
5-week learning program begun last year by The Mind Trust and the United Way of Central Indiana is replacing Indianapolis district summer school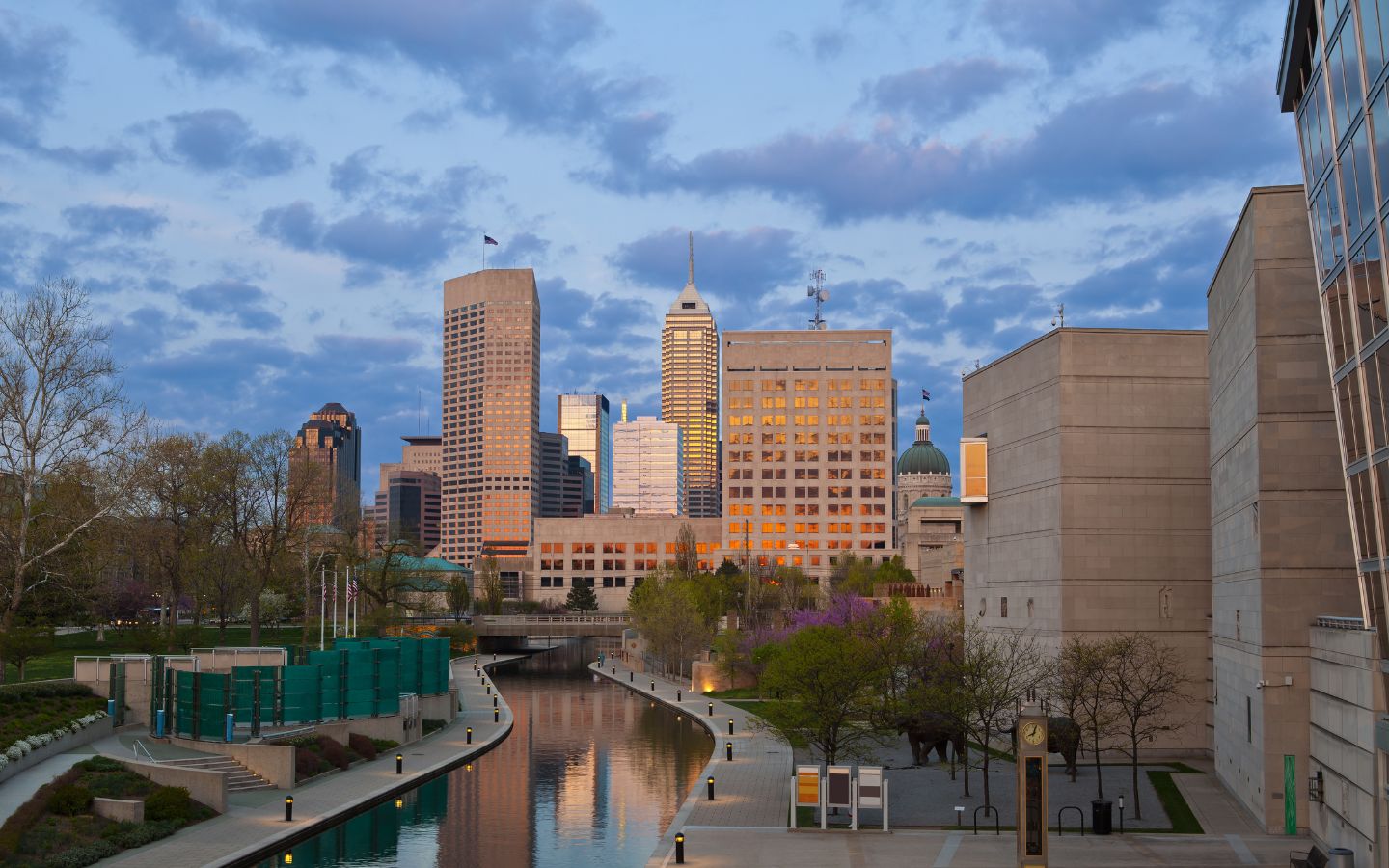 No paywall. No pop-up ads.
Updated June 17; correction appended
There are many ways to gauge the effectiveness of the joint summer learning program started last year by The Mind Trust and the United Way of Central Indiana. Student scores increased demonstrably, demand for spots this year is surging and teachers are eager to sign up for the five-week program. 
But maybe the clearest indication of Indy Summer Learning Labs's success is that Indianapolis Public Schools has decided to put all its K-7 students into this program, abandoning typical summer school.
"They were so impressed with the quality of our program that they did away with their program," said Shannon Williams, the Mind Trust's executive vice president. The same goes for the smaller Metropolitan School District of Decatur Township, located in Indianapolis's southwest corner.
Learning Labs was created in January 2021 to address academic ground lost during the pandemic. In less than six months, The Mind Trust and United Way spent $250,000 each to plan the effort, identify curricula, find sites and recruit students and teachers. Some 3,000 kids enrolled in the free, full-day program last summer, including some from both the Indianapolis district and Decatur. Classes were held at 42 sites throughout Indianapolis, using school buildings, churches and Boys and Girls clubs.
Now, both districts have gone all-in. Overall, more than 2,000 students have already signed up for Learning Labs, and total enrollment this year is expected to be 5,000. There are no academic or economic requirements for students, who range from entering first grade to beginning ninth. But the organizers specifically chose high-need neighborhoods for lab locations, said Kateri Whitley, Mind Trust's director of communications.
A spokesman for Indianapolis Public Schools said the district does refer students with low standardized test scores to the Learning Labs program.
Running from 8 a.m. to at least 4:30 p.m. was important, Williams said, because "so many parents were in a tough situation during the pandemic." At larger sites, teaching was done in person, but at locations with 20 or fewer students, instruction was delivered online, with in-class aides monitoring the learners.
"Implementing something new in any large district is complex," said Gina Miller, chief operating officer of central Indiana's United Way. "We were thrilled by the results we saw through our own pre- and post- tests last year." She says she hopes that being stricter on attendance and test taking this year will increase what students learn.
Last year's students saw an average 12% gain in English language arts scores from the beginning of the program to its conclusion, while math scores rose an average of 17%. The number of students who scored proficient in English, according to the state's learning standards, jumped from 7% before the program to 20% afterward, the Mind Trust reported. In math, the increase was even steeper, rising from 6% to 28%.
"These findings offer a glimmer of hope after a challenging year," said Ann Murtlow, president and CEO of central Indiana's United Way. "These results show that this pilot can be applied to help future generations of students."
The program features curricula created specifically by The Lavinia Group to meet state standards. Students typically work on English and math for four hours each morning, with the afternoon saved for enrichment activities that can include field trips, pool time or other fun programming that keeps the kids engaged, Williams said.
Some teachers are paid $10,000 for their summer commitment, which includes a week of training and roughly five hours of instruction five days a week for five weeks. IPS educators are paid their negotiated rate, which the districts said is less than $10,000. Nearly all the teacher openings for this summer are already filled, said Dani Neal, Learning Labs program director.
"People are excited about the pay," said Tia Taylor, assistant elementary principal of the PATH school, a K-8 Indianapolis district Innovation School. Last summer's work even helped a new teacher get some professional development before her first year officially started, Taylor added. "It gave her a leg up."
As for the students, "Kids are still talking about" the books they read at Learning Labs last summer, she said. All titles were written by authors of color, including many from Ezra Jack Keats, including his most famous, The Snowy Day. The curricula were culturally responsive and seamlessly fit into the courses the school teaches during the regular year, she added. "It's an extension of who we want to be."
More than 800 Indianapolis district pupils have already signed up for this year's Learning Lab. Since it serves only K-8, the district will run two summer programs for older students: one that allows credit recovery for high schoolers, and a bridge program at four schools to give incoming freshmen a head start on their classes.
Even with all the accolades for Learning Labs, though, the future of the program is in doubt. Beyond $11 million in state money to cover last year and this summer, no funding is secured.
"We're in the early stages of determining a sustainability plan," Williams said. "It's difficult for this to be funded solely through philanthropy. We will need city and state financial help."
After rushing to create last year's program in a short amount of time, Williams said, she expects this year's Learning Lab to improve, as the Mind Trust and United Way refine a model that can be used by other groups in different cities. She praised the initiative's strategy of combining private and public buildings, personnel and students. "It's so collaborative, I think it's phenomenal." 
Correction: A previous version of this article stated that Indianapolis Public Schools had decided to put all its K-8 students into the Summer Learning Labs program.
Disclosure: The Mind Trust provides financial support to The 74.
Get stories like these delivered straight to your inbox. Sign up for The 74 Newsletter