NJ's Chris Christie to Challenge Decades-Old Abbott Funding Plan for Poor Cities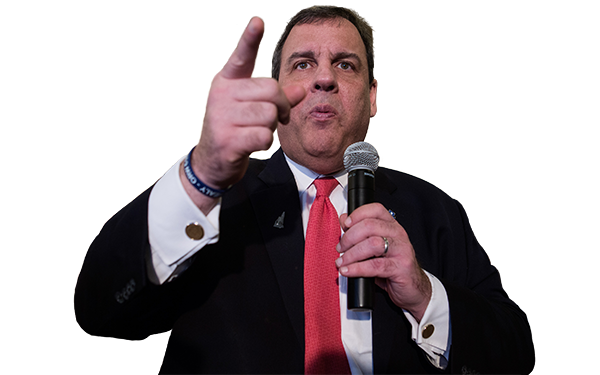 More than 25 years ago, New Jersey's Supreme Court made history when it ordered the state to fund schools in poor cities at a level "substantially equivalent" to suburban districts. Lawmakers were
forced
to quickly devise and fund programs that would ameliorate the disadvantages faced by urban schoolchildren.
As a result of the Abbott v. Burke case, New Jersey became known for more generously funding high-poverty districts than affluent ones.
That legacy may soon be in legal limbo. New Jersey Gov. Chris Christie petitioned the Supreme Court last week to reopen the decades-old case, arguing the extra funding for poor districts hasn't produced the academic gains it was meant to.
"We've tried it for 30 years. What we know now is, more money alone does not translate into a better education," Christie said in a statement announcing the court filing. "We cannot in good conscience fail another generation of children living in the Garden State's poorest school districts by denying them access to a proper education that is delivered by eager and capable teachers. This situation must change."
In response to the Abbott ruling, the state created several supplemental programs for the 31 school districts ultimately included in the case — including mandating early education for at-risk children, making improvements to school facilities and equalizing funding. Around the same time as Abbott was making its way through the courts, New Jersey was also preparing to take over the largest urban school districts — an unprecedented action in state history.
Christie's motion, which was filed last Thursday, alleges that although the 31 Abbott districts have received nearly $100 billion since 1985, they continue to underperform academically. Students in the districts are more likely to require remedial coursework before attending college and have lower graduation rates, Christie contends.
"It would be criminal to allow this situation to continue," Christie said.
To address the poor achievement, Christie argues that the commissioner of education should have the power to bypass collective bargaining agreements with teachers unions in order to make it easier to lengthen the school day or school year, dismiss low-performing teachers and end the "last-in-first-out" rule that governs teacher layoffs. The governor also sought permission to maintain current funding levels for the districts while lawmakers create a new funding formula.
But the petition faces an uphill battle. New Jersey's Supreme Court has repeatedly upheld the reasoning behind the Abbott ruling. As recently as 2011, it ordered Christie to
restore $500 million
to the Abbott districts' budgets.
"The Supreme Court has already rejected the exact request the governor is putting before them," David Sciarra, the executive director of the Education Law Center, which represented students in Abbott school districts,
told
NJ.com.
Meanwhile, the governor is touting the proposed "fairness formula" he announced in June, which would replace current funding with the same figure, $6,599 per student, for every school district — a significant reduction for poor areas.
Brigid Harrison, a political science professor at Montclair State University, said the governor's proposal has a "slim chance" of gaining traction but helps Christie engage his supporters and distract from the Bridgegate trial, in which former staffers are accused of orchestrating crippling lane closures on the George Washington Bridge as political payback. That trial opened Monday with federal prosecutors saying Christie knew of the 2013 closures as they were happening and that they were meant to punish the mayor of Fort Lee for not endorsing him.
"It really is a staunchly conservative position in a relatively moderate-to-liberal state," Harrison said of the governor's stance on schools. "I viewed it as an effort to gain headway with conservatives throughout the country."
That political reality is complicated by the looming governor's race. Likely candidates have already expressed skepticism about the proposal, including Senate President Stephen Sweeney, who has been
touting
his own school funding plan, and Jersey City Mayor Steve Fulop.
---
Proposal is horrible and very destructive. The good news is that it isn't going anywhere. https://t.co/TfaDmGhJ4e

— Steven Fulop (@StevenFulop) September 10, 2016
---
Phil Murphy, a former U.S. ambassador to Germany and the only
declared
Democratic candidate for governor, said that while the state's funding formula may need tweaking, the governor's proposals are "completely wrong."
"I don't know who that is fair for," Murphy said. "It's classic us-against-them divisive politics… he's seizing on the opportunity to put candy in front of suburban mayors and communities who feel like they have been overpaying."
Get stories like these delivered straight to your inbox. Sign up for The 74 Newsletter