Nine and Counting: New Legislation Would Expand Virginia's Charter Schools. Will Gov. McAuliffe Sign?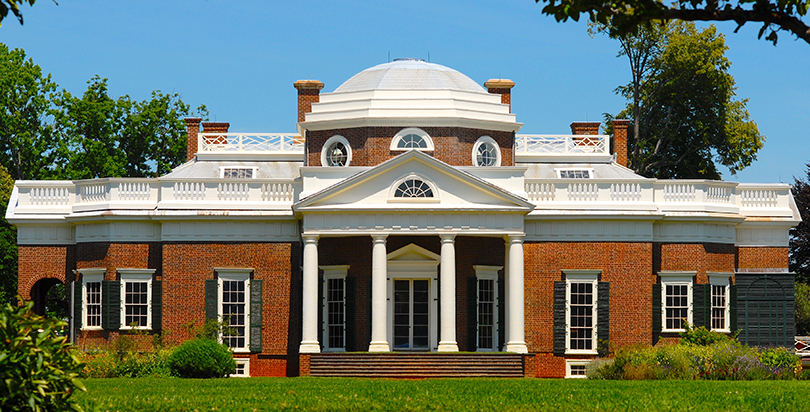 Updated March 24
Gov. Terry McAuliffe vetoed the charter school bill yesterday.
"We should always consider new and innovative ways to provide a world class education to all of our students, but this particular governance framework is not viable within the parameters of Virginia's constitutional structure," he said in a veto statement.
National Alliance for Public Charter Schools President Nina Rees in a statement said the veto leaves students trapped in failing, unaccredited schools. Advocates won't stop fighting, she said, vowing to work with the legislature and a new governor next year to advance charter school legislation. McAuliffe is limited to one term under Virginia law and cannot seek reelection this year.
Nearly 20 years after legislators first passed a bill authorizing charter schools, Virginia has just nine, most of them small, specialized, and not necessarily serving disadvantaged students.
Strong state constitutional protections for local control give districts little reason to authorize direct competitors, while a perception that the traditional public schools are already good — as well as a painful history of segregation — have tamped down broad efforts to increase the charter supply.
A bill currently on Democratic Gov. Terry McAuliffe's desk would create regional authorizing commissions aimed at allowing more charters in areas with the lowest-performing schools.
"Passage of [the] charter school bill is fulfilling a moral obligation to families with kids in failing schools. We must drop them a lifeline!," state Sen. Mark Obenshain, who sponsored the bill,
tweeted
earlier this month.
The bill aimed at expanding the number of charter schools has several qualifiers.
The state Board of Education would create regional authorizing commissions, though they could be set up only for districts with more than 3,000 students, where at least one district school has been denied accreditation – meaning it was in the bottom 5 percent of schools statewide – for two of the last three years. Authorized charter schools would receive only state funding, no local tax dollars.
Most of the districts eligible for inclusion under this scenario are in the state's southeastern corner and serve primarily children of color. They include the cities of Richmond, Norfolk, Petersburg, and Newport News, and Henrico County, which borders Richmond.
"Ultimately, we need to be in a position that we can help all kids anywhere, but at some point you just need to focus on what you can do and not always on what you'd like to do," said Chris Braunlich, vice president at the Thomas Jefferson Institute for Public Policy, a right-leaning think tank.
Two are in Charlottesville, home to the University of Virginia and Monticello, Jefferson's plantation and a National Historic Landmark.
One newspaper article
observed that Charlottesville's Community Public Charter School, which serves "non-traditional" middle school learners with an arts-infused and literacy-focused curriculum, "feels more like a spa than a classroom."
Another two are in Loudon County, a tony suburb of Washington, D.C. One of the two currently open in Richmond provides life skills and career training to students with severe cognitive disabilities.
The eight charter schools open this year serve just 1,239 students. A ninth, a middle and high school focused on boys of color, will open for summer programs later this year. Leaders project its first sixth-grade class will have 100 students.
Few incentives for growth
The fact that Virginia has just nine charter schools stands in sharp contrast to most neighboring states.
North Carolina has similar demographics but more than 150 charter schools. Maryland has 50. Virginia's northern neighbor, Washington, D.C., has 118, which serve more than 40 percent of the city's student body.
The state constitution gives near-total authority to local school districts, which are the only charter authorizers in the state. That means local school boards are responsible for authorizing new charter schools — in theory, their direct competitors. Decisions over curriculum, personnel, budgets, and buildings, traditionally the purview of charter schools, stay with district leaders.
The National Alliance for Public Charter Schools
ranked Virginia's law
No. 39 of 43 for adherence to the group's model principles, including having multiple authorizers and exempting charters from most district school regulations. The National Association of Charter School Authorizers, which promotes best practices for charter oversight, ranked it No. 42 of 44 last year, noting in a
report
that "Virginia has a particularly weak charter school law with little accountability or autonomy."
The anemic law has kept big national operators out of Virginia.
Conversations some 10 years ago with high-performing national operators like KIPP and Aspire fell through because of the limitations of the existing law, said Braunlich, who previously served on the state Board of Education, both as its president and as chairman of the charter schools committee.
"I think it's another reason why this kind of legislation ought to be passed. It would … attract quality charter school authorizers … who have succeeded with kids who are currently not succeeding," he said.
There hasn't been a large groundswell to push for a greater expansion of charters.
First, there's the perception that schools in Virginia are already good, so another option isn't needed.
Education Week
gave Virginia a grade of C+, good enough to land at No. 14 among the 50 states and Washington, D.C., in its
annual Quality Counts report
, which judges states by school finance, student achievement, and long-term chance for success.
The state's high school graduation rate for 2014–15 was 85.7 percent, above the 83 percent national average. Scores on the benchmark NAEP tests in fourth- and eighth-grade math and reading were high, in the top 15 among states.
Gerard Robinson, who served as Virginia's education secretary in 2010 and 2011, dismissed the idea that because district schools are good, charters aren't needed. Massachusetts, usually the top-ranked state in education, has charter schools, he noted.
"At some point, frankly, it's just an excuse and a sound bite not to look at accountability across the board," he said.
And high-performing schools are far from universal. In the 2015–16 school year, only 17 of Richmond's 44 schools were "fully accredited" — the rest were either denied accreditation or warned they were in danger of losing it because of poor performance.
Richmond
's high school graduation rate is 80.5 percent; 58 percent of its students passed state tests in math and 60 percent in reading.
After the Supreme Court ordered schools nationwide to desegregate in the wake of Brown v. Board of Education, Virginia legislators instituted a policy of "massive resistance." School leaders in many counties chose to shut down their public schools, in many cases paying for white students to attend segregated private schools, rather than integrate. Black children were sent to live with relatives where schools remained open, educated in loosely organized "free schools," or, more commonly, kept out of school altogether for years.
That fear of a separate system has persisted.
"A whole generation of people heard charter schools and said, 'Oh, we're not going to have that anymore,' " Braunlich said.
Robinson, who now serves as a resident fellow at the American Enterprise Institute, worked to pass a law giving the state education board a first look at charter applications, which helped charters be seen as part of the public choice system, alongside long-standing options like magnet schools and governor's schools, 19 regional programs for gifted students focused on arts, science and technology, or other subjects.
That helps move "beyond the old stale argument that they were segregation academies," he said.
But without a coalition of parents of color advocating for better schools, there isn't an easy path to a broader charter law, Braunlich said.
"Until we persuade those parents of kids that are in these schools that are largely low-income and largely parents of color that it's not some kind of trick … until they get mobilized and make it clear to their elected officials, 'Hey, you're here to represent us, not the school system,' it's still going to be an uphill road," Braunlich said.
McAuliffe's choice
The decision is now before Gov. McAuliffe.
Democrats nationally, including such big names as Barack Obama and Hillary Clinton, have supported charter schools. That isn't the case in Old Dominion.
No Democrat voted in favor of the latest measure in the state House, where it passed 55–42. In the Senate, the bill squeaked through by one vote, 21–19. Democratic Sen. John Chapman "Chap" Petersen, who represents the D.C. suburb of Fairfax, voted in favor. He had previously served as the attorney for
two proposed
charter schools
, neither of which was ever approved by the local school board.
The Washington Post's editorial page, which traditionally skews to the left, urged McAuliffe to sign the bill, saying "nothing has been done" to deal with persistently failing schools like those that would be targeted by the charter bill.
"There is no one easy answer, but charter schools have been shown to be effective at improving student performance and offering parents a critical choice. That Virginia has been so unwelcoming that quality charter operators don't even think about applying is to its discredit,"
the board wrote
.
Hanging over the issue is, as ever, politics.
McAuliffe is limited to one term by state law, but his decision could impact the
race for his successor
. Signing the bill could take away a Republican talking point that they're the party that cares more about improving education and attracting moderate voters. It also risks raising the ire of the state's teachers union and school leaders, politically active though not particularly well-heeled (Virginia is a right-to-work state) constituencies in the upcoming contest.
McAuliffe must act on the bill by March 27. He can sign it, veto it, send it back to the legislature with amendments, or allow it to become law without action.
A McAuliffe spokesman said the bill is under review but there was no additional update.
Legislators will reconvene in early April to respond to the governor's vetoes and amended bills, but supporters in both chambers are short of the two-thirds majority needed to override if McAuliffe does veto.
---
---
Get stories like these delivered straight to your inbox. Sign up for The 74 Newsletter