Newark Voters Gear Up for Last School Board Race Before State Is Set to Return District to Local Control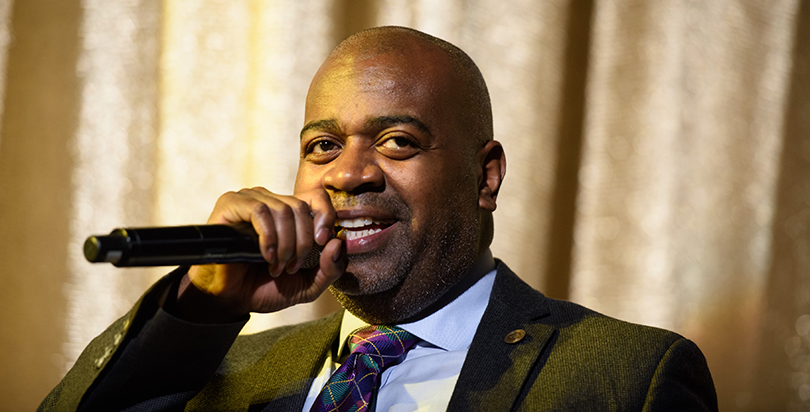 It's an election decades in the making.
In 1995, the New Jersey Department of Education seized control of Newark Public Schools after the state's high court determined it was necessary to rescue a system plagued by poor test scores, questionable spending, and crumbling facilities.
Since then, Newark residents, politicians, and activists have waged contentious campaigns in the courts, over the airwaves, and even in the streets to regain control of the district.
Now, that political tide is turning. Under an agreement between Gov. Chris Christie and Mayor Ras Baraka, local control is
supposed to be handed back to Newark
before the start of the 2017–18 school year — and the April 25 school board election will be the last before that happens.
"This year, particularly, because of local control being returned and with next year's mayoral race, [the school board race is] more of a hot topic than it has been previously," said Lavar Young, a longtime Newark education advocate.
It's not yet clear whether the school board will be elected or appointed by the mayor after the city regains control. Still, 14 candidates are running for three open seats on the nine-member board.
Only one incumbent, Philip Seelinger, is seeking another three-year term. Chairwoman Antoinette Baskerville-Richardson and board member Donald Jackson Jr. decided not to run again.
The central question is whether voters will choose candidates who are likely to continue the controversial reforms begun during the tenure of former state-appointed superintendent Cami Anderson and continued by current superintendent Chris Cerf.
During Anderson's tenure, New Jersey's largest city saw a dramatic expansion of charter schools, implementation of a universal student enrollment system, and several school turnaround programs — which prompted a wave of ugly confrontations pitting city politicians and residents against state officials until she resigned in June 2015.
Leading the ballot is the Newark Unity slate, three candidates backed by Baraka, North Ward Councilman Anibal Ramos, and the education-reform-oriented
Parent Coalition for Excellent Education (PC2E)
. Those candidates are Reginald Bledsoe, Flohisha Johnson, and Josephine Garcia.
Bledsoe, a legislative aide to at-large Newark Council member Eddie Osborne, is favored by Baraka. Garcia, a former parent leader at an independent charter school and an aide to at-large Newark Council member Carlos Gonzalez, is supported by Ramos. Johnson, a North Star Academy Charter School parent and PC2E activist, is backed by PC2E.
Baraka, Ramos, and PC2E make for strange bedfellows because of their disparate positions on education. Baraka has repeatedly called for a moratorium on charter schools, while others supporting the slate, such as Newark Charter School Fund executive director Michele Mason and PC2E, support them.
The political capital of Baraka and Ramos, combined with the financial resources of PC2E, helped galvanize voters in last year's election.
But this year could prove more difficult for the Newark Unity slate, in part because of infighting among education reformers over whom they should be backing in the race. Young said he isn't publicly supporting the slate this year because he didn't think all the candidates had enough experience to run a $1 billion school system.
"It's difficult to prepare for being on the school board," said Young. "When you look at the backgrounds and experiences [of those candidates], they're good people. A good person doesn't necessarily qualify you to be in a position that these folks are running for."
Another favored candidate is Charles Love, a North Star Academy Charter School parent, who said he quit his job as an engagement director for PC2E earlier this year in part because he thought the group was focusing too much on charter schools. Love said he is open to the expansion of charter schools but also wants to improve traditional public schools.
PC2E executive director Muhammed Akil declined to discuss Love's resignation but said the parent group supports all schools. "PC2E is absolutely not charter-focused," he said. "PC2E is focused on children having … whatever educational structure gives them the opportunity for them to be successful."
Love's candidacy is supported by Central Ward Council member Gayle Chaneyfield Jenkins, considered a leading contender in the city's 2018 mayoral race.
Also running are Deborah Terrell, a former educator who served as
interim superintendent
in Newark in 2011, and Sheila Montague, a former NPS teacher and education reform skeptic. Montague placed fourth in last year's election, even though she didn't have major political support.
"I definitely support the moratorium," Montague said. "I definitely think that whatever [charter schools] are doing should be open to the public for scrutiny. Parents have a right to know."
Whoever wins later this month will face a daunting task trying to improve the city's school system. Newark's graduation rate jumped from 56 percent in 2011 to 70 percent in 2014, but student proficiency remains stubbornly low. Only 22 percent of
Newark students
test proficient in English, and 17.5 percent test proficient in math — but those rates are higher than other New Jersey districts with comparable demographics.
Get stories like these delivered straight to your inbox. Sign up for The 74 Newsletter