New York Teacher Tenure Suit Challenged Again by Union and State Officials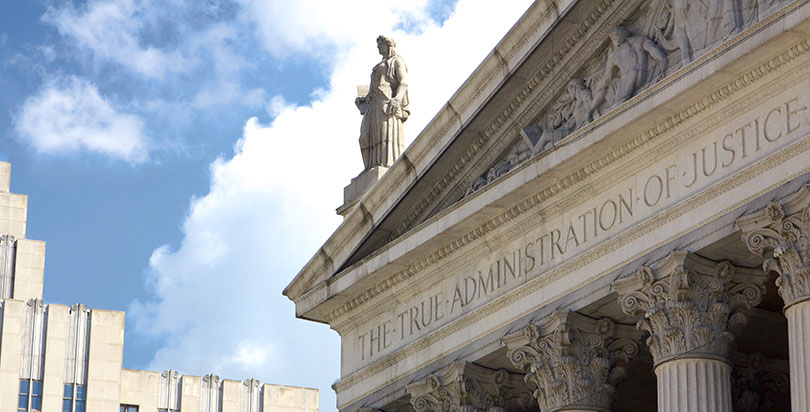 A court case aiming to curb tenure and seniority protections for New York teachers was back in legal limbo Tuesday afternoon after lawyers argued in court over whether the suit should go forward in light of revised state laws governing tenure.
The lawsuit, Wright v. New York, was filed last year by nine parents who allege the combination of the state's tenure protections, the teacher disciplinary process and the "last in, first out" mandates governing teacher layoffs violate students' constitutional right to a "sound basic education."
That lawsuit was supported by the Partnership for Educational Justice, a nonprofit founded by former journalist Campbell Brown. (Brown later founded The Seventy Four, where she currently serves as editor-in-chief.) Another lawsuit, Davids V. New York, filed on behalf of a handful of parents and their kids, made similar allegations and was later consolidated with the Wright suit.
Judge Philip Minardo heard oral arguments Tuesday in a small, packed Staten Island courtroom on a new motion filed by the United Federation of Teachers, and backed by city and state officials, renewing their request to dismiss the lawsuit outright. Their lawyers argued that the state legislature's newly revised tenure laws directly address the issues brought on by the suit.
Earlier this year, a deal hammered out during the state budget process and approved by New York Gov. Andrew Cuomo required school districts to overhaul teacher evaluation systems to more effectively determine teacher quality. The change also effectively increased the probationary period during which a teacher could obtain tenure to four years and mandated a time frame for district disciplinary procedures.
"They made substantive changes" to the statutes that are questioned by the lawsuit, Assistant Attorney General Steven Banks said during his oral arguments. Furthermore, defense lawyers argued that state lawmakers' actions surrounding these laws demonstrate that it's up to elected officials, not the courts, to determine teacher tenure rules.
"The question of how long the probationary period [before a teacher obtains tenure] should be is really a political question," NYSUT lawyer Richard Casagrande said.
But lawyers for the plaintiffs argued that the changes were minor and did not fundamentally answer the crux of their contention that the disciplinary process, coupled with tenure protections, produces a system that protects ineffective teachers and results in poor student outcomes. The plaintiffs point to statistics showing more than 90 percent of teachers are considered effective but less than a third of students are performing at grade level.
"They have changed it from 3 to 4 years but they haven't changed the ingredients of what goes into (tenure)," said Jay Lefkowitz, the lawyer representing the Wright plaintiffs.
Also, just because the state legislature has modified the laws does not mean they are insulated from review from the court, he added later, comparing the changes to rearranging "deck chairs."
An earlier attempt by the defense to dismiss the suit, made before state lawmakers revised the tenure rules, was dismissed by Minardo, who ruled in March that the plaintiffs had enough standing to pursue their claims that the laws violate students' constitutional rights to an education. "This Court is in complete agreement with this sentiment and will not close the courthouse door to parents and children with viable constitutional claims," he wrote in his 18-page opinion.
Minardo did not offer a ruling Tuesday on the latest motion to dismiss but did delay the discovery period for the suit.
EDITOR'S NOTE: Seventy Four Editor-in-Chief Campbell Brown had no role in the reporting or editing of this story.
Get stories like these delivered straight to your inbox. Sign up for The 74 Newsletter