New York Issues New School Guidelines in Bid to Protect Privacy of Transgender Students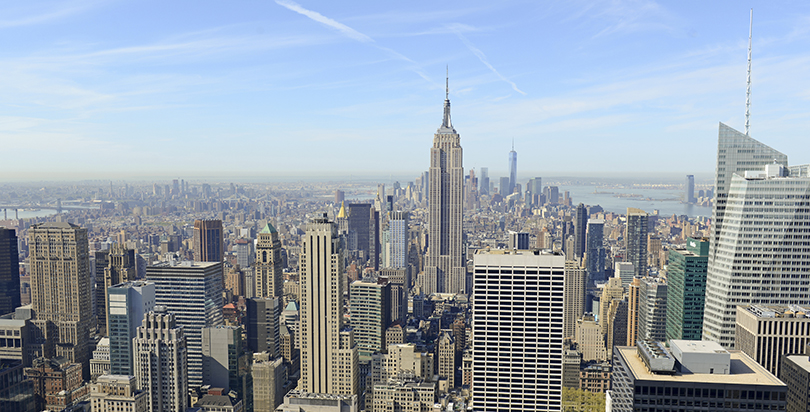 This is one in a series of articles surveying the complexities of gender identity, the evolving political debate surrounding the transgender rights of today's youth, and the ways in which these issues intersect with the policies and practices of K-12 schools across the country. To see the complete series, click here.
Pulling from the often painful experiences of transgender and gender nonconforming students, New York Education Commissioner MaryEllen Elia
recently
released new guidelines
to all school districts across the state, in a bid to assist educators in protecting students from harassment and discrimination due to gender identification.
According to the guidelines, which were distributed July 20 ahead of the new school year, students who identify as transgender "are those whose assigned birth sex does not match their internalized sense of their gender." Gender nonconformity refers to a person whose gender expression differs from stereotypical expectations; they may identify as male, female, some combination of both, or neither.
How should teachers refer to a student whose preferred gender differs from that listed on their birth certificate? Which bathroom should a transgender student use? What if they want to compete on a sports team? All these common issues are addressed thoroughly in the guidelines, which outline state and federal laws and aid educators in applying those laws at the classroom level.  
"All students need a safe and supportive school environment to progress academically and developmentally," says the guidelines.  "Administrators, faculty, staff and students each play an important part in creating and sustaining that environment."
Transgender and gender nonconforming students experience a higher rate of verbal harassment and are twice as likely to report feeling unsafe at school than the general population. According to a
2011 survey
, 51 percent of transgender students who reported they were harassed or bullied in school said they had attempted to kill themselves — compared to 1.6 percent of the general population.
The guidelines come a month after the New York Civil Liberties Union released a report calling on the state Education Department to address the "illegal treatment" of transgender and gender nonconforming students in New York public schools.
The
NYCLU report
argued the state Education Department failed to provide schools with guidance in applying the Dignity for All Students Act to transgender youth — prompting school districts to create "insufficient, illegal and damaging" policies on their own. The Dignity for All Students Act, which took effect in 2010, aims to protect all public school students from discrimination and harassment.
Gov. Andrew Cuomo sent a June 28 letter to the state Education Department saying he was outraged it had not implemented or monitored Dignity for All Students Act provisions around gender identity, citing the NYCLU report.
State Education Department spokeswoman Jeanne Beattie said the department had been working with advocacy groups for several months to compile the guidelines. Here's a short summary of what the department came up with:
The new guidelines begin with an overview of federal and state laws that protect transgender and gender nonconforming students from harassment and discrimination. Among those is Title IX, the federal law that prohibits discrimination on the basis of sex in federally funded education programs.

Next is a handful of definitions, included to bring educators up to speed on the correct terminology for the discussion. Here are a few you might not know:

Cisgender: A person whose gender identity corresponds to their assigned sex at birth.

Sexual orientation: A person's emotional and sexual attraction to other people based on the other person's gender. This is not the same as gender identity — which refers to a person's appearance or behavior.

Transition: When a person aligns their gender expression to more closely fit with their gender identity and away from their assigned sex at birth. This can be social and physical.

Names and Pronouns: According to the New York guidelines, school officials should use the chosen name and pronouns consistent with a student's gender identity.

Privacy, confidentiality and student records: The Family Educational Rights and Privacy Act, the federal student privacy law, prohibits the release of a student's education records. When a transgender student is new to a school, officials should keep confidential the student's birth name. Additionally, educators should  maintain two sets of records so a student's birth name remains confidential.

Gender-based activities, rules, policies and practices: Citing the U.S. Departments of Education and Justice, prohibiting a student from using a restroom that matches their gender identity is a form of sex discrimination. "Unisex," bathrooms or private changing rooms should be made available, but transgender students should not be required to use them.
Get stories like these delivered straight to your inbox. Sign up for The 74 Newsletter