New Scholarships Help Low-Income Boston HS Grads — District, Charter, Parochial — Go to College for Free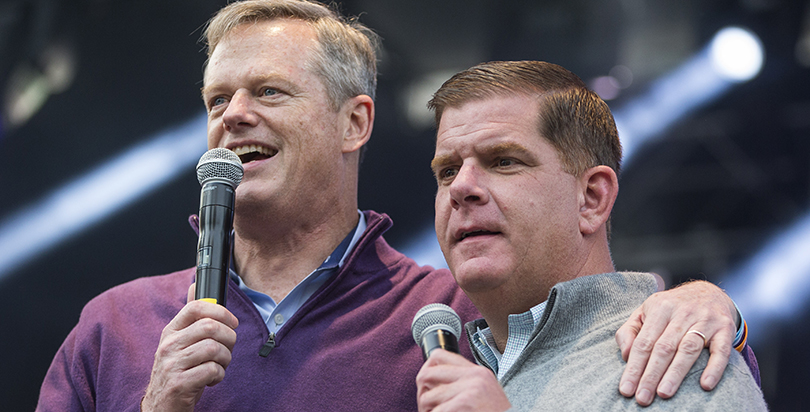 The free-college political bandwagon just got a little more crowded.
Massachusetts Republican Gov. Charlie Baker and Democratic Mayor Marty Walsh have
announced
a plan to pay college tuition and mandatory school fees for low-income Boston students.
The new program, The Boston Bridge, will offer scholarships to high school graduates of Boston Public Schools, as well as those attending charter or parochial schools. The program begins with this year's graduating class.
"College affordability too often serves as a barrier for students in the commonwealth seeking to complete a degree, and this program is intended to provide more opportunities for a quality education," Baker said in a statement.
To receive the scholarship, students must qualify for the Pell Grant, a federal college tuition assistance program for kids who typically come from families that make less than $50,000 a year, according to The Boston Globe.
The Boston Bridge will pay for tuition and mandatory fees that are not covered by federal grants and other scholarships. Participating students must enroll full time at Roxbury Community College, Bunker Hill Community College, or MassBay Community College and earn an associate degree within 2½ years, the Globe reported. The students can then transfer to a four-year college, where they must maintain a 3.0 grade average.
The announcement follows other high-profile initiatives by states and politicians to tackle the burgeoning cost of college. New York Gov. Andrew Cuomo signed legislation earlier this year providing free tuition to low-income and middle-class students attending state colleges.
---
---
Get stories like these delivered straight to your inbox. Sign up for The 74 Newsletter