New Research Underscores Widespread, Pandemic-Fueled Learning Loss in Indiana
Data shows widening disparities between high- and low-poverty school districts.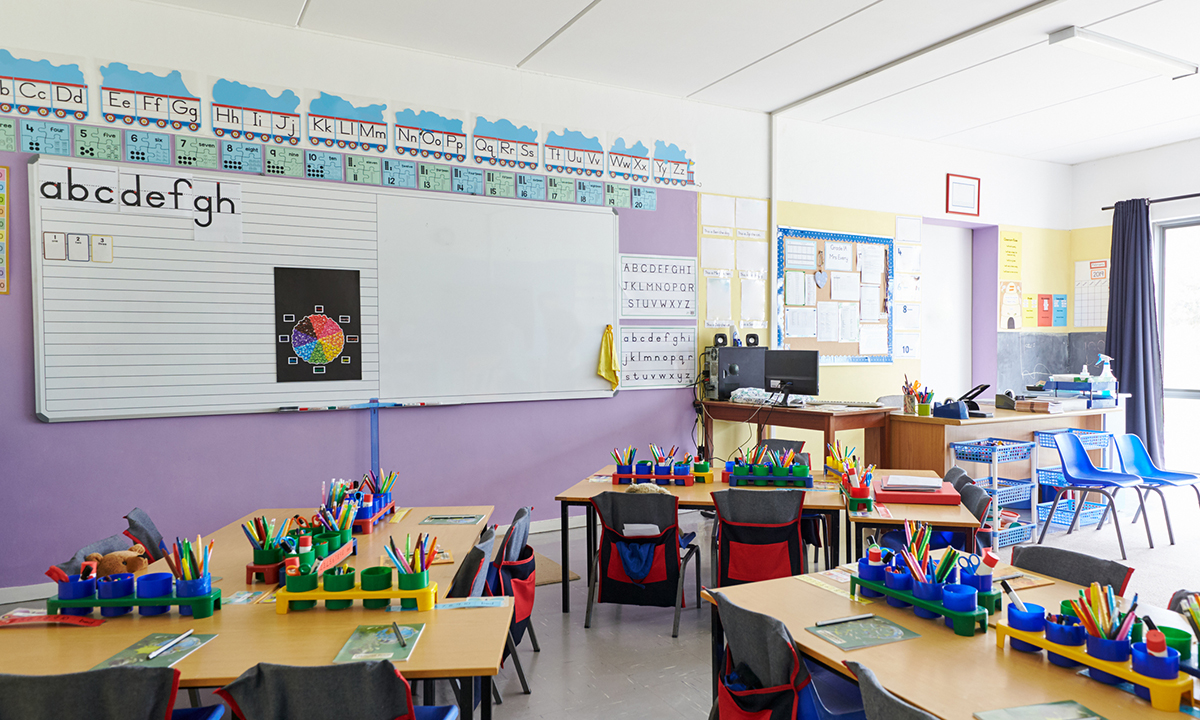 Support The 74's year-end campaign. Make a tax-exempt donation now.
Indiana students lost nearly six months of learning in math and over four months in reading as a result of the COVID-19 pandemic, according to new research from Harvard and Stanford universities.
The new Education Recovery Scorecard released last week offers the first comparable view of district-level learning loss that occurred in Indiana between 2019 and 2022.
A new interactive map shows that data for individual districts varies widely, with many districts' achievement losses amounting to almost an entire year in math. New research also further confirms the pandemic widened disparities in achievement between high- and low-poverty schools.
The results underscore continued concerns expressed by Hoosier lawmakers and state education officials about learning loss — especially among some of the state's youngest students. Last year's IREAD scores showed roughly one in five Hoosier third graders can't read proficiently.
Other Spring 2022 tests showed that 30.2% of Hoosier students in grades 3-8 passed both the math and English sections of ILEARN. While the standardized test results were a slight increase compared to 2021, passing scores trailed 8 percentage points behind 2019′s pre-pandemic pass rates.
Key findings from the research
Researchers at the Center for Education Policy Research at Harvard University and Stanford University's Educational Opportunity Project used 2022 data from the National Assessment of Educational Progress (NAEP), as well as Indiana's publicly reported district proficiency rates on their Spring 2022 assessments.
Their analysis found that Indianapolis Public School District students experienced nearly eight months of math learning loss and over five months of reading learning loss.
Meanwhile, Carmel Clay School District students experienced about three months in math learning loss and four months in reading learning loss.
In Monroe County, Richland-Bean Blossom Community School Corporation students experienced nearly a full year in math learning loss and over seven months in reading learning loss. The small district serves approximately 2,700 students, according to Indiana's Graduates Prepared to Succeed (GPS) dashboard.
The larger Monroe County Community School Corporation — which enrolls more than 10,000 kids — experienced just over four months of student learning loss in math and less than four months in reading.
In Lake County, River Forest School Corporation students experienced nearly eleven months in math learning loss and nearly six months in reading learning loss. Nearby Hobart School City District students fared slightly better, experiencing just under five months in math learning loss and four-and-a-half months in reading learning loss.
South Bend Community School Corporation students experienced some of the state's worst learning loss — nearly an entire year in math and over a school year in reading. Students in the neighboring Penn-Harris-Madison School Corporation lost just over three months of math learning and less than four months in reading.
Researchers emphasized that changes in achievement scores impact later life outcomes, including lifetime earnings, educational attainment incarceration and arrest rates.
The estimated loss in lifetime earnings per Hoosier student is $15,150 as a result of pandemic-related learning interruptions. When multiplied by the number of public school students enrolled in the state, the aggregate loss in lifetime earnings is more than $15.5 billion.
How Indiana compares
Harvard and Stanford research indicates that the median U.S. public school students in grades 3-8 lost the equivalent of a half-year of learning in math and a quarter of a year in reading.
That means that in Spring 2022, students were about six months behind students in the same grade in Spring 2019.
Nationally, 8% of students were in districts that lost more than a year of learning in math, while 3% were in districts where math achievement actually rose.
Lawmakers send more help
Many states and districts — including those across Indiana — continue to use their portion of the $190 billion in federal COVID-19 aid to add tutoring and summer school and extended days. But researchers cautioned that many of those efforts are not yet large enough to fully address the learning loss that has occurred.
State lawmakers passed multiple new bills in the 2023 legislative session as part of an ongoing effort to reverse learning loss and increase academic proficiency.
That included House Bill 1638, which allows current high school students to retake classes they took online during the pandemic for a better grade. Students are eligible if the new course is the same subject matter, not virtual and at the same school.
A separate GOP-led effort will also require schools to use "science of reading" curricula approved by the Indiana Department of Education by fall of 2024.
The phonics-based literacy approach incorporates phonemic awareness, phonics, fluency, vocabulary, and comprehension. Education experts say it gives students the skills to "decode" any word they don't recognize.
The state is also banning schools using the "three-cueing model," which encourages students to make educated guesses at words using context clues. The model has been largely disproven by cognitive scientists but is still used by schools in Indiana and around the country.
The science of reading shift will be paid for from a $111 million fund created late last year by the state and the Lilly Endowment, which donated $60 million to K-12 science of reading efforts and $25 million to teacher preparation programs. The state has chipped in $26 million from the state's federal COVID relief dollars.
Additionally, Indiana's next biennial budget adds up to $20 million in each of the next two years for education department's efforts on science of reading.
Individual school districts can also apply for grants from the department for literacy coaches, textbooks and lessons, teacher and administrator training or giving students extra reading help with tutoring or summer programs.
Indiana Capital Chronicle is part of States Newsroom, a network of news bureaus supported by grants and a coalition of donors as a 501c(3) public charity. Indiana Capital Chronicle maintains editorial independence. Contact Editor Niki Kelly for questions: info@indianacapitalchronicle.com. Follow Indiana Capital Chronicle on Facebook and Twitter.
Support The 74's year-end campaign. Make a tax-exempt donation now.