New Research: Telling Parents Their School Is Bad Doesn't Help If They Don't Have Better Options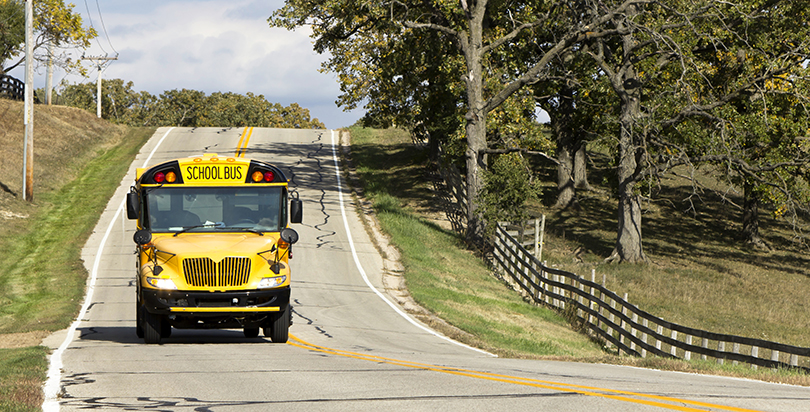 Corrected Sept. 9
New research published Wednesday in the American Sociological Review finds that families in Chicago leave schools labeled ineffective — but don't necessarily transfer to better ones.
In other words: Telling parents a school is struggling might not help students unless there are better schools for them to attend.
The research — conducted by NYU professor Jennifer Jennings, and Ph.D student Peter Rich — focuses on Chicago in the '90s, which had instituted tough accountability standards under superintendent Paul Vallas. About a fifth of the city's public schools were placed on "probation"; these schools were publicized by the city's newspapers.
Chicago had a city-wide open enrollment policy in place, meaning students were free to transfer schools regardless of where they lived. Rich and Jennings examined patterns of transfer in response to a school being put on probation.
They found that many students did leave schools — moving to a different district school or leaving the district altogether — due to the label. Non-poor students were significantly more likely to leave a probation school, particularly for a different district or private school.
However, relatively few students transferred to better public schools. Rich and Jennings write: "Transfers did not lead to significant upgrades in school quality, with only a small proportion of families switching from probation to non-probation schools, and with even fewer enrolling in the two highest quartiles of schools in the district." The authors identified geography and means of transportation as a significant barrier to attending a better school.
The researchers focused on a decades-old policy, but their results remain relevant as similar school-accountability policies have continued since then, particularly in Chicago. This study dovetails with a 2009
report
from the University of Chicago finding that relatively few students who attended schools that the city closed in response to poor performance attended significantly better schools. A 2000
study
found that the city's open enrollment practices had not generally improved student outcomes. On the other hand
research
from 2015 found that the vast majority of students affected by a recent wave of school closings attended a school with a better performance rating; this may have been because specific welcoming schools were designated for students whose previous schools were closed.
A major limitation of the study is that the authors did not evaluate individual student outcomes (test scores, attendance, etc.) after transferring schools
. The researchers also don't examine whether schools got better or worse in response to being put on probation, but evidence from
New York City
and
Florida
suggests that schools deemed failing often make meaningful improvements in response to a negative label.
For school choice advocates, the study, even with its limitations, points to the importance of a broader strategy. The key policy issue may not simply be giving families more choices, but also making sure there are high-quality schools for families to choose.
Correction: Because of an editing error, an earlier version of this story incorrectly stated that the research did not utilize "student-level data." Jennings and Rich did indeed use student-level data, but did not evaluate individual student outcomes as a result of transfers.
Get stories like these delivered straight to your inbox. Sign up for The 74 Newsletter