New Report Shows NYC's Alternative to Charter Schools — Supported by De Blasio and UFT — Aren't Getting Results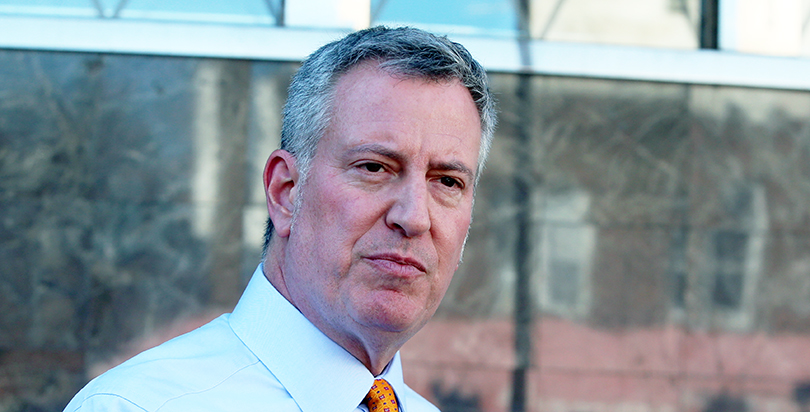 A program touted as a union-blessed alternative to charter schools in New York City isn't getting results for the kids it serves, according to
a new report
.
Mayor Bill de Blasio, who has long been hostile to charters, launched the Progressive Redesign Opportunity Schools for Excellence (PROSE) program that allows up to 200 schools to remain unionized but frees them from the chancellor's regulations and some contract rules, with the city and the union's blessing.
The report, from education reform group StudentsFirst NY, found that PROSE elementary and middle schools saw smaller gains on state English and language arts tests after two years than both traditional district and charter schools. Worse: Math scores fell at PROSE schools, while both district and charter schools showed gains.
Graduation rates at PROSE high schools were lower (72 percent) than those at district schools (73 percent) and charters (77 percent).
A spokesman for the United Federation of Teachers
told the New York Post
that the report "hardly qualifies as research" because authors didn't attempt to account for differences in student poverty and other demographics between PROSE schools and charters.
The report notes that few of the 62 schools in the initial PROSE cohort adopted what Harvard economist Roland Fryer found are the most successful charter innovations, things like instituting expanded learning time and creating a culture of high expectations.
Instead, most PROSE applications asked for things like changing the structure of professional development, increasing the flexibility of teachers' schedules, or modifying traditional class schedules.
"Here's de Blasio's problem: A charter can't thrive under the thumb of union and city-bureaucracy rules," the
Post editorial board wrote last summer
about a different report critical of the PROSE program. "If Hizzoner were serious about better schools, he'd put the interests of kids ahead of those of the unions, give the schools real freedom — and close them when they fail. Or maybe just create more real charters."
---
---
Get stories like these delivered straight to your inbox. Sign up for The 74 Newsletter