New Wyoming Rule Would Change How Schools Teach Youngest Children to Read
Wyoming Department of Education is seeking comment on sweeping changes to reading assessment and intervention through July 31.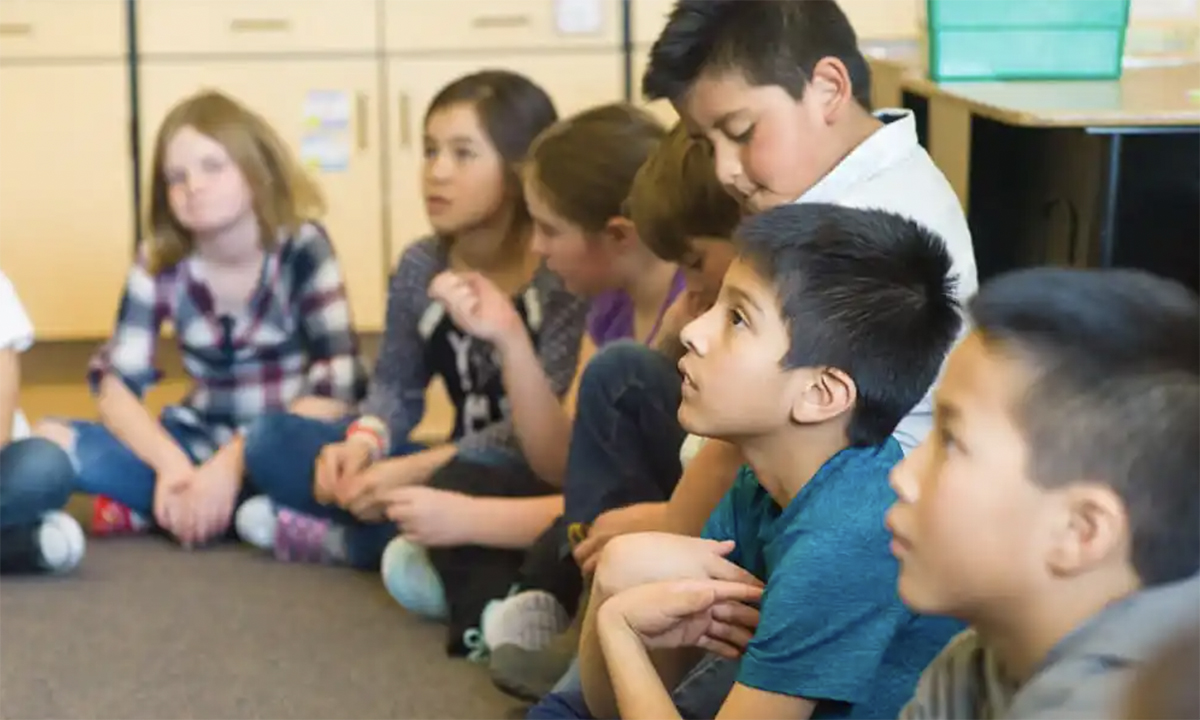 No paywall. No pop-up ads.
Following years of underperformance and legislative wrangling, the Wyoming Department of Education has proposed a new set of rules for how the state's public schools teach kindergarten through third-grade students how to read, and is seeking public input on the changes.
Drafted in response to a 2022 change in state law, the rules are intended to raise reading proficiency levels by the end of third grade by improving assessment and intervention practices that identify and support students' varied needs.
This legislative debate over literacy laws began about five years ago, according to Rep. Landon Brown (R-Cheyenne), who chairs the Joint Education Committee. At that point, the Legislature proposed eliminating reading assessment instruments altogether. This came at the same time that Emily Hanford published reporting on the American reading curriculum's widespread failure to implement evidence-based instruction methods for early literacy.
"In Wyoming we really have a K-12 and beyond literacy problem, but the major emphasis should remain in K-3," said Megan Hesser, parent advocate for Parents of Wyoming Readers and founder of Hesser Literacy Partners, an LLC offering consulting, coaching and private tutoring using evidence-based reading practices. "The research out there shows that if you are not reading on grade level by the end of third grade, without some massive interventions, you will always be behind grade level, it doesn't change. It's the reason that the [National Assessment of Educational Progress] scores don't change."
The most recent NAEP tests reveal that not even 40% of Wyoming's fourth graders met or exceeded grade-level proficiency scores in 2022. These students face a significant risk of lifelong reading difficulties.
Instead of abolishing standing reading assessments, concerned constituents — mostly parents of struggling readers — began fighting to fortify K-3 literacy laws in the state.
The Chapter 56 Rules up for comment are a result of their years-long efforts.
The Department of Education drafted the rules with input from a committee of stakeholders the agency selected to represent a composite of the state's districts as well as a range of formal training and in-classroom experience.
"We wanted a full range, so we have all the way from superintendents to curriculum directors to reading interventionists," WDE Chief Education Officer Shelly Hammel said. "Every single one of the individuals that participated in our stakeholder committee had been classroom teachers first and then moved into other roles."
The group also included those with special education and English-as-a-second-language backgrounds.
The department will accept input online or via email through July 31. Interested parties can also weigh in via virtual comment forums July 27 from 5:30-7 p.m., or July 28, from 11 a.m.-12:30 p.m.
Literacy bedrock
Hesser became a leading advocate for better literacy legislation after her son fell behind in the classroom. For more than two years he struggled with undiagnosed dyslexia, dysgraphia, avoidance behavior and anxiety related to learning to read, she told the Joint Education Committee at its last meeting.
The problem, she said, is much larger than test scores.
"It's time that the education committee considers that there's a link between K-3 literacy and mental health," Hesser said. "Reading is the root of a lot of these pieces that seem unrelated."
If you can't read, she continued, "how are you going to fill out a job application? Or resume? And if you can't do that, then how are you going to take care of yourself or your family? At some point, something's got to give."
Though Hesser responded to her family's experience by earning a master's degree in reading science, she said that parents and teachers were largely left out of the rules drafting process. She hopes they now participate in the reviewing process.
"There's so many families and teachers that don't know what they don't know," Hesser said.
Committee co-chair Brown also said he would like to see the review process build a broader consensus base.
"I hope the parents that had been left behind [and] the parents that have had good processes in this system comment on this," he said. "I hope that we have legislators that take note of this and understand exactly how important this is."
Rules roundup
The proposed rules regulate five key aspects of reading instruction:
Screening: Establishes a list of approved screening instruments that districts can use to catch reading difficulties, defines the criteria that alternate screeners must meet and mandates that such assessments be administered three times per year. This section also provides for regulations interpretation and needs-based decision making processes.
Evidence-based intervention and curriculum: Orders content standards for evidence-based core curriculum and establishes standards for remediation practices in the case of intervention.
Individual reading plan and parental notification: Defines the process by which identified reading difficulties result in individual reading plans for students, and how both will be reported promptly to parents or guardians.
Professional development: Defines the content and quantity of professional development districts will require of K-3 educators in evidence-based literacy instruction and the identification of reading difficulties.
Reporting requirements and documentation: Establishes that all districts will record district literacy plans, individual learning plans and professional development practices; and will report to the WDE screener data, individual schools' progress towards the goal of 85% of students reading on grade level and other documentation upon request.
Looking forward
Hesser's biggest concern going forward is implementation, she said.
"I know there are pockets across the state that are a little bit resistant to what's been happening, as far as these changes to the legislation have gone over the last handful of years," she said. "So that's always going to be my biggest concern," she said.
Brown notes these rules are a first attempt.
"We also need to make sure that we're nimble enough that if this does not work, we need to be able to change our statute and change our rules package in a hurry to make sure that we're identifying what's wrong with our statute, what's wrong with our rules to make sure that school districts and schools themselves are able to adapt as they need to," Brown said. 
WyoFile is an independent nonprofit news organization focused on Wyoming people, places and policy.
Get stories like these delivered straight to your inbox. Sign up for The 74 Newsletter