New Jersey Teacher Who Was Late to School 111 Times in Two Years Cannot Be Fired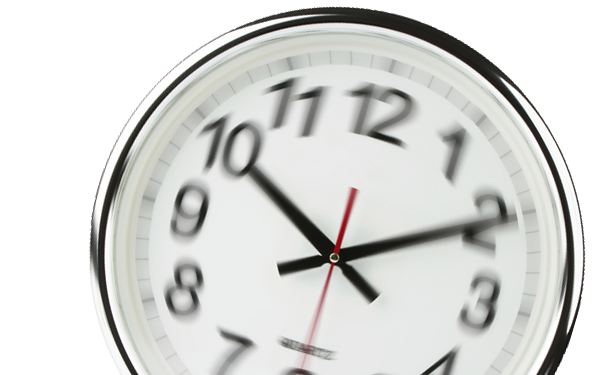 The board of education in New Brunswick, N.J. cannot fire a tenured elementary school teacher who showed up late for work 111 times over the last two years, a state arbitrator has ruled.
The habitually tardy, taxpayer-funded teacher is Arnold Anderson,
reports NJ Advance Media
. He teaches in a third-grade classroom at Roosevelt Elementary School, in a dilapidated part of New Brunswick full of old, modest homes. He's been making an annual salary of $90,000 (plus a generous benefits package)
For the 2013-2014 academic year, the principal at Roosevelt Elementary claimed, Anderson was late 65 times. He was late by a few minutes a grand total of 49 times; on 16 other occasions, he punched in over five minutes late.
For the 2014-15 school year, Anderson was late 46 times. For 40 of those times, he was a few minutes late; on six occasions, he was more than five minutes late.
An average school year
contains about 180 school days
. Thus over the course of two years, Anderson failed to show up on time for his job about 30 percent of the time.
Anderson's main defense for his chronic lateness on close to one third of all mornings for two years was that it fell within an unwritten grace period and was totally explainable.
"You clock in, there's a long line and stuff like that, so you have a three-minute window," Anderson told the CBS station. "In the two years, I was late more than 10 minutes only once — and I mean, you know, my car broke down."
Anderson, a 15-year veteran at Roosevelt Elementary and teacher of some three decades' experience, does not appear to have indicated whether he ever considered leaving home earlier for his $90,000-per-year job.
He also asserted that he was never late enough that his students sat in class after the last morning bell and waited for him.
"I was never late to teach students, no," he told the CBS station.
The arbitrator who saved Anderson's job is David Gregory, a St. John's University School of Law professor.
Gregory had harsh words for Anderson in parts of his arbitration decision.
According to Newsday
, Gregory wrote that Anderson offered "micro-quibbles of a few unpersuasive explanations, with a macro-default position that even when he is late he nevertheless delivers a superb educational experience to his grateful students.
"The Roosevelt school principal meticulously tracked respondent's cascades of tardiness, none of which is plausibly explained by the respondent," Gregory also determined.
However, the arbitrator ultimately ruled that a habitual inability to show up on time to a third-grade classroom is not enough to get Anderson fired because Anderson's union contract provides for a formal notice of inefficiency or a formal 90-day period to improve before school district officials can fire him.
The school district did not follow this format, the arbitrator found, and so Anderson cannot be fired.
Instead, Anderson will be suspended without pay until the end of 2015. In January, Anderson will return to his third-grade classroom, he has already said.
School district officials have provided no comment on the ruling.
Get stories like these delivered straight to your inbox. Sign up for The 74 Newsletter