New Jersey Parents File Lawsuit to End First-In, Last-Out Layoffs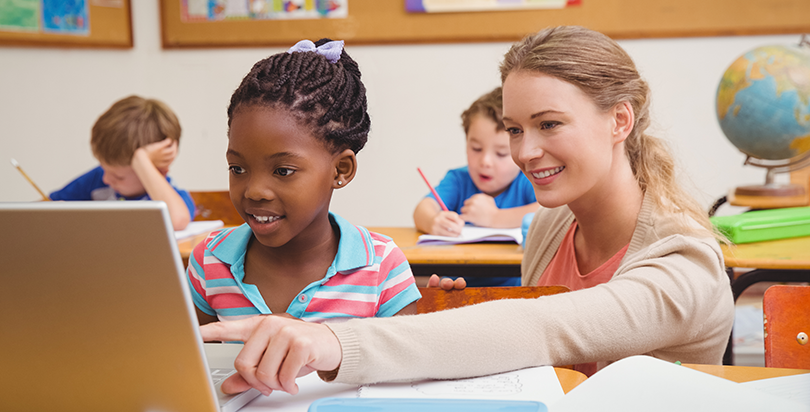 A group of New Jersey parents seeks to challenge a state statute that requires cash-strapped school districts to lay off teachers based solely on seniority and not classroom effectiveness.
The lawsuit, which was filed Tuesday in Mercer County Superior Court, alleges that the state's "LIFO" statute is unconstitutional because it requires impoverished school districts to keep poorly rated, veteran teachers while letting less senior, more effective ones go.
"As our schools face severe budget cuts, our children deserve the best teachers possible, and the 'last-in, first-out' teacher layoff law stands in the way of this," Tanisha Garner, a plaintiff and mother of two Newark Public School students said in a statement. "It's time to stand up to the elected officials who are playing politics with our children's futures."
The suit is sponsored by The Partnership for Educational Justice, a national education reform nonprofit founded by The 74's editor-in-chief Campbell Brown. The plaintiffs are being represented by Arnold & Porter, based in New York, and Tompkins, McGuire, Wachenfeld & Barry, a New Jersey firm.
Named defendants include Newark Public Schools Superintendent Chris Cerf and state Education Commissioner Kimberly Harrington.
"I am not able to comment on pending litigation. Generally, though, our goal is to make decisions based first and foremost in the best interests of students," Cerf said in a statement. "We have worked hard in recent years to put a system in place that allows us to retain and reward our best educators in service of that interest. Any rule that assigns teachers to schools in a quality-blind way does not help us meet that goal."
The state education department said it does not comment on pending litigation.
Much of the argument made in HG v. Harrington is based on contentions that Newark Public Schools' own superintendents have made in recent years about seniority-based layoffs as the district has been forced to cut costs, in part because of the city's surging charter school enrollment.
In 2014, former Newark Public Schools superintendent Cami Anderson asked the state for permission to base job reductions on classroom effectiveness as the district prepared to cut 1,000 teachers. At the time, the
district said
that 75 percent of teachers slated to lose their jobs were rated effective or highly effective if seniority alone were considered, while no highly effective teachers and only 35 percent of those rated effective would be laid off if administrators could consider performance. That request for a waiver from the LIFO statute is still pending before the state education department.
Meanwhile, the district started a pool for educators who were not picked by principals for an open classroom position but were still paid, the
cost
of which ballooned from $6.3 million in the 2011–12 school year to $22.6 million in the 2013–14 school year. Cerf, who was appointed schools chief in 2015, transitioned hundreds of those unassigned educators
back to the classroom
to address the district's budget crisis.
Newark Teachers Union President John Abeigon said the backers of the suit don't have students' best interests at heart because they are dismissing the importance classroom experience plays in developing teachers. He likened it to a group of patients demanding that their doctors spend fewer years being trained in the profession.
"Just give Johnny a scalpel and a script, and he should be able to do it. Why so many hours of training?" he said in an interview with The 74. "They don't demand that firefighters receive less training. They don't demand that police receive less training."
New Jersey Education Association President Wendell Steinhauer
argued in a statement
that teacher tenure was already difficult to obtain and districts shouldn't wait until layoffs are on the horizon to get rid of ineffective educators.
"If a teacher is not effective, a district should not wait until layoffs to take action. That teacher should be given the opportunity and support needed to show improvement, and if there is not improvement, the district should take action under the tenure law to prove that the teacher is not doing his or her job," he said. "That doesn't require a financial crisis; it just requires conscientious administrators."
New Jersey enacted
tenure reform
in 2012, requiring that teachers wait at least four years and be rated as effective or highly effective for two of three consecutive years before being awarded tenure. They can also be fired if they receive consistently poor evaluations.
HG v. Harrington is the third lawsuit filed by the Partnership for Educational Justice challenging teacher tenure protections. In 2014, the group filed Wright v. New York, which is currently before the state Supreme Court. Earlier this year, the group filed Forslund v. Minnesota, but it was dismissed last week by a Minnesota judge who said issues governing teacher layoffs should rest with state lawmakers.
Those lawsuits were modeled after
Vergara v. California
, which argued that certain tenure protections and the "last-in, first-out" rules governing teacher layoffs deprived students who were predominantly low-income and minority of their constitutional right to a basic education.
In 2014, a California judge ruled that those laws were unconstitutional, prompting the state to appeal. The Court of Appeals reversed the trial court's decision and held that the tenure protections did not violate the California Constitution. The plaintiffs asked the California Supreme Court to reconsider the appeal, but the court declined to review the case.
While previous suits filed by the Partnership have also sought to make it harder for teachers to obtain tenure and make the process for firing a teacher easier, the New Jersey suit is considerably more tailored. It contends that the state's LIFO statute violates a clause in New Jersey's constitution that requires the state to provide a "thorough and efficient system of free public schools."
The lawsuit arrives at a time when New Jersey Gov. Chris Christie has petitioned the Supreme Court to reopen the decades-old Abbott v. Burke case, which requires the state to give poor districts extra funding. Christie has argued that the additional money hasn't produced the academic gains it was meant to and proposes giving the same amount of aid to New Jersey school districts regardless of wealth.
The governor's petition is also seeking to award the state education commissioner the power to overrule laws or labor agreements when the commissioner thinks the policies are harmful to students in needy communities, such as the LIFO statute governing teacher layoffs.
The six Newark parents in this case filed a motion on Nov. 3 with the Supreme Court to officially express their opposition to Christie's petition.
Disclosure: The Walton Family Foundation partially funds The 74 and PEJ. PEJ founder and The 74's Editor-in-Chief Campbell Brown had no role in the reporting or editing of this story.
Get stories like these delivered straight to your inbox. Sign up for The 74 Newsletter