New Jersey High School Serves 'Breakfast After the Bell' and Feeds 5 Times as Many Hungry Kids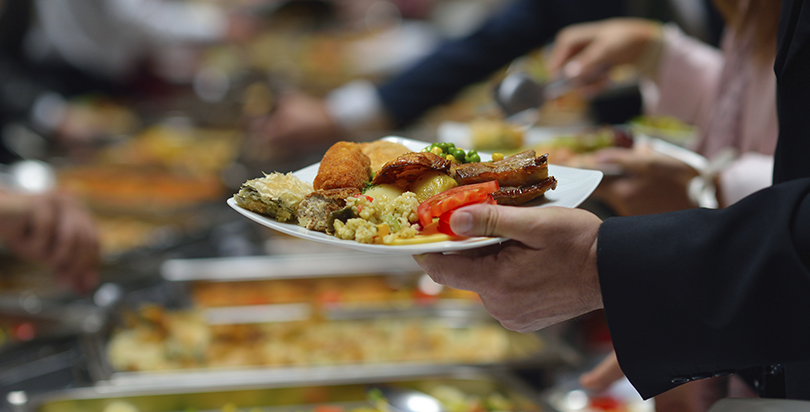 This article is one in a series at The 74 that profiles the heroes, victories, success stories and random acts of kindness to be found at schools all across America. Read more of our recent inspiring profiles at The74million.org/series/inspiring.
"You're not you when you're hungry."
It's a well-known phrase from those Snickers commercials, and nowhere is that more true than in school. Studies show that simply eating breakfast boosts academics, behavior and attendance, but getting kids to eat breakfast before school starts can be a challenge.
At Woodbury High School in New Jersey, shifting the time at which breakfast is served is helping more students get that most important meal of the day. Instead of requiring students to eat before the first bell rings, the school is allowing kids to grab a quick bite as their day gets started.
Sixty percent of high school students are eating breakfast now, compared with just 12 percent when breakfast was served only before school, according to Woodbury district business administrator Kara Huber.
"We truly believe that we have to feed kids' bellies before we feed their minds," Huber told The Philadelphia Inquirer. "If you're sitting here and your stomach is rumbling, your mind isn't on the classroom."
The concept is a federally funded program called "Breakfast After the Bell." It's caught on quickly with elementary schools, where students are allowed to eat in their classrooms. But high schools present a separate set of challenges.
---
Our district in the news: Breakfast after the bell gets high school students ready to learn https://t.co/D5SIusvgXH via @phillydotcom

— WoodburyCitySchools (@WoodburyCitySch) October 17, 2016
---
Woodbury's implementation involves kiosks located on each floor of the school's three-story building. Students input their ID code, grab a pre-packaged meal that changes daily, and have 15 minutes to eat in homeroom. Leftovers are dropped in share bins for fellow classmates who need or want an extra helping.
Organizations such as No Kid Hungry and the New Jersey Anti-Hunger Coalition say roughly 19 percent of the state's children experience food insecurity. At Woodbury High, 60 percent of the school's 750 students are eligible for free or reduced-cost meals, according to Huber. As a result, breakfast isn't the only meal the district is tackling. This week, a new program will serve dinner in an after-school setting to 115 students in grades 6 through 10.
Recent statistics show these programs make a real difference. A new report showed that the percentage of food-insecure households dropped in 2015 to 12.7 percent nationally, down from 14 percent the year prior. It's the lowest level since the start of the Great Recession. Advocates point to these numbers to support programs such as Breakfast After the Bell.
---
"Officials say [Breakfast After the Bell] has helped lower the number of visits to the school nurse for upset… https://t.co/KO37VJaCra

— BreakfastInClassroom (@BreakfastClsrm) October 3, 2016
---
"We're hoping more high schools will jump on the breakfast bandwagon," Nancy Parello, an Advocates for Children of New Jersey spokeswoman, told the Inquirer. "It's doable, and it works."
Support The 74's year-end campaign. Make a tax-exempt donation now.