New Jersey Governor Says State Will Clarify Sex Education Standards That Riled GOP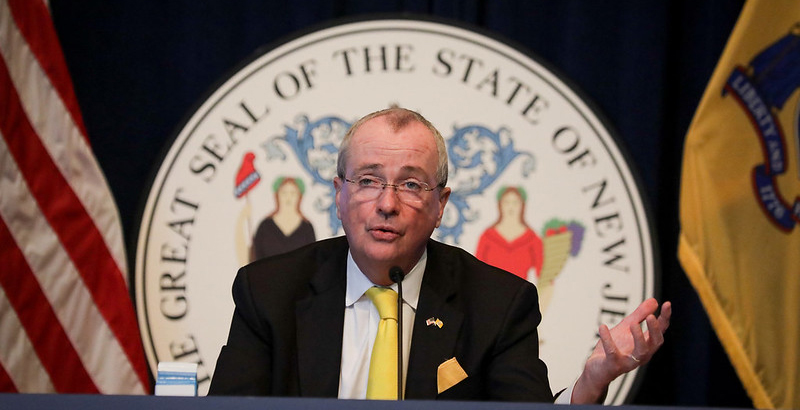 Get stories like these delivered straight to your inbox. Sign up for The 74 Newsletter
As the uproar surrounding the state's new sex education standards intensifies among some parents, Republican lawmakers, and conservative media, Gov. Phil Murphy defended the standards Wednesday but said the state will clarify what children will be learning in public schools starting in the fall.
Murphy blamed the controversy on partisan actors attempting to divide parents. The governor's announcement came after a parade of GOP legislators blasted the new standards and proposed legislation that would bar any instruction on gender identity and sexual orientation to young students.
"I have directed my Department of Education to review the standards and provide further clarification on what age-appropriate guidelines look like for our students. My administration is committed to ensuring that all of our students are equipped to lead healthy, productive lives now and in the future," Murphy said in a statement.
The controversy here comes as states nationwide seek to bar discussion of LGBTQ issues in the classroom, sparked by a new Florida law that limits instruction on gender and sexual orientiation.
The new New Jersey standards were adopted by the state Board of Education in June 2020 and are supposed to be implemented starting in September. They expand what students are taught about gender identity, sexual orientation, consent, and gender expression. 
Parents are allowed to opt their children out of sex education lessons in New Jersey public schools.
In his statement, Murphy pointed to politicians who are "seeking to divide and score political points" by misrepresenting how far the new standards go. State Sen. Holly Schepisi (R-Bergen) last week shared sample sex education materials on Facebook that she said "go so far as unnecessarily sexualizing children." Officials say those documents are an example of what schools can use, and are not curriculum. Murphy said the materials Schepisi shared "do not reflect the spirit of the standards."
Murphy said it's paramount for public schools to promote inclusivity and respect for all children, including LGBTQ students.
"In New Jersey, parents always have and always will have a say in their child's education, which includes opting their child out of any health lesson that they would rather discuss in the privacy of their own home," he said. "Any proposed educational content that is not age-appropriate should be immediately revised by local officials."
Schepisi said she is happy Murphy will provide more information to parents who are confused about the new standards. But she disputed the charge that she is spreading misinformation, noting the documents she shared can be found on the state Department of Education website. 
"Providing information to parents about what's going on while the state gives a lack of guidance is not misinformation,' she said. "Parents need to remain engaged and make sure their voices are appropriately heard." 
GOP senators have sent a letter to Murphy and state Senate President Nicholas Scutari (D-Union) asking for public hearings on the new standards and delayed implemention. In the letter, they note the expanded guidelines were adopted in June 2020, at the height of the pandemic.
Republicans and some parents have taken issue with the apparently graphic nature of the proposed standards, and the age at which topics like gender identity, sexual orientation, and anatomy may be taught. 
State Sen. Vin Gopal (D-Monmouth), who chairs the Senate Education Committee, said he's reviewed the documents at the heart of the controversy and hasn't found anything that glaringly crosses a line. But he called on Murphy to reassure parents about the new standards.
Gopal called Murphy's statement Wednesday a "step in the right direction." 
The Department of Education did not immediately respond to a request for comment.
New Jersey Monitor is part of States Newsroom, a network of news bureaus supported by grants and a coalition of donors as a 501c(3) public charity. New Jersey Monitor maintains editorial independence. Contact Editor Terrence McDonald for questions: info@newjerseymonitor.com. Follow New Jersey Monitor on Facebook and Twitter.
Get stories like these delivered straight to your inbox. Sign up for The 74 Newsletter