New Jersey Gov. Phil Murphy Campaigned on Making Higher Education More Affordable. Early College Is a Great Place to Start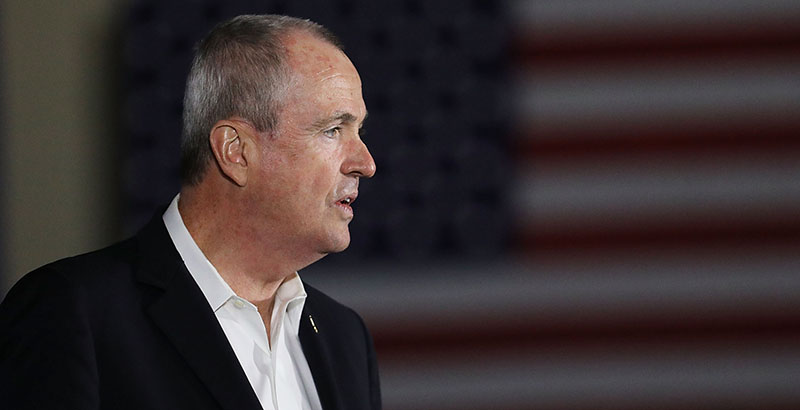 New Jersey's new governor, Phil Murphy, campaigned on improving college affordability, including expanding access to tuition-free associate's degrees and preparing every New Jersey student for the 21st century through excellent public education. These are worthy goals, and there are already some genuine success stories for Murphy to build on. Bard High School Early College in Newark, for one, is proof that college can be free, excellent, and equitable in a public system.
Through a partnership between Bard College and Newark Public Schools begun in 2011, city residents can earn both a New Jersey high school diploma and an associate's degree transferable to a four-year institution of higher education, at no cost to them. Since the partnership's inception, Bard High School Early College has posted an average high school graduation rate of 96 percent. Nearly 70 percent of our students have low socioeconomic status and, without this tuition-free opportunity, may not have been able to earn an associate's degree and even greater academic achievements.
In a state where students pay some of the highest tuition in the country, early colleges can save families tens of thousands of dollars by reducing the time needed to complete a bachelor's degree. They represent a cost savings to the government, too, by decreasing required schooling, reducing remedial education costs, and increasing graduation rates.
Murphy's plan to increase aid to education and offer free community college can expand these efforts, and models like Bard's, which bridge secondary and postsecondary education, ought to be part of that equation. Early colleges offer postsecondary pathways to students at a younger age in a free, supportive environment, increasing their chances of earning degrees and graduating prepared to contribute to the workforce and their communities. A recent study of graduates from the first Bard High School Early Colleges, established in New York City in 2001 and 2008, showed that graduates completed their baccalaureate degrees at a 30 percent higher rate than graduates of traditional public high schools.
This is a moment of extraordinary opportunity for New Jersey and for Newark, specifically; as we set our sights on college access and success, let's build up the great and innovative programs that are already showing real results. Murphy's ambitions are achievable; indeed, we know how to get it done. Early college high schools address the challenges of college access, affordability, and completion, and we're excited to see the spirit of our work reflected in his vision for educational opportunity in New Jersey.
Our young people deserve college opportunities that are both excellent and equitable; increasing the number of students who complete a postsecondary education, in turn, will bring lasting benefits to the state of New Jersey, its economy, and its communities. It is in the interest of the entire state that Murphy, the New Jersey Legislature, and local and state education policymakers come together to invest in early colleges and other models that create affordable pathways to college for New Jersey students.
Carla R. Stephens, Ph.D., is principal of Bard High School Early College in Newark.
Support The 74's year-end campaign. Make a tax-exempt donation now.