COVID Learning Recovery: New Hampshire Kids Now Learning Faster Than in 2019
The percentage of students proficient in English language arts and mathematics has improved in recent years.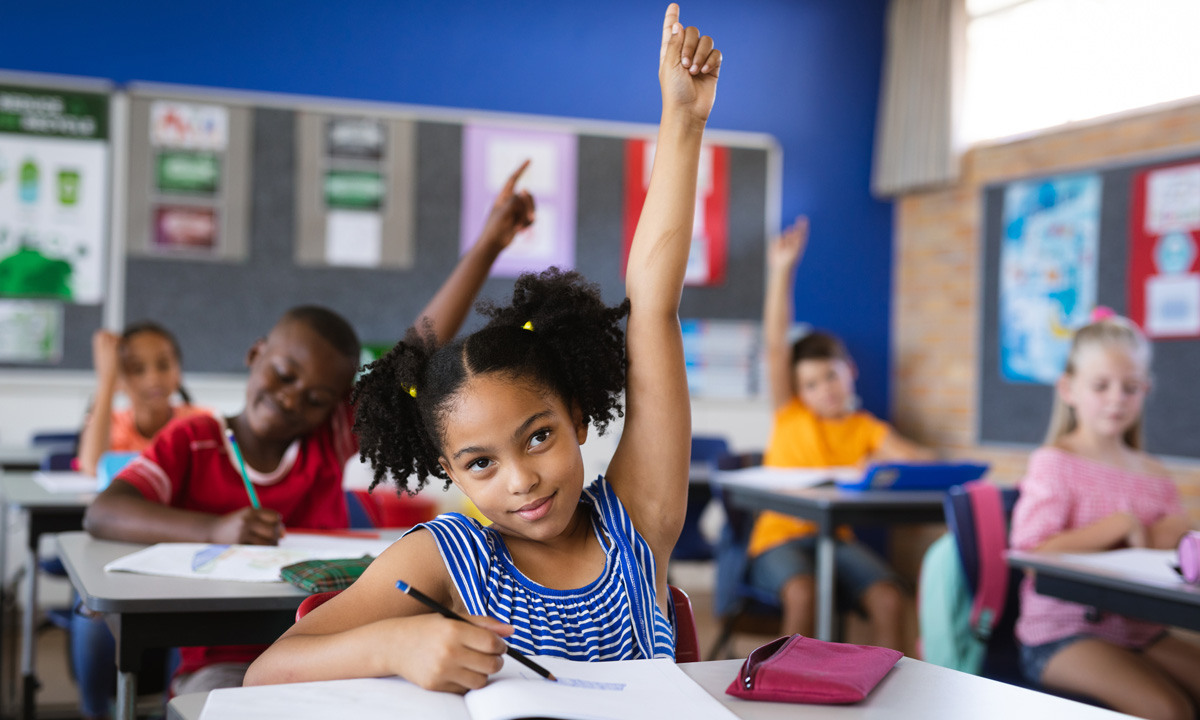 Get stories like these delivered straight to your inbox. Sign up for The 74 Newsletter
New Hampshire students are learning at a faster pace in 2023 than in 2019, new figures suggest – an indication that schools and teachers are beginning to turn around learning loss from COVID-19.
Data from the New Hampshire Student Assessment System shows that New Hampshire students in third to eighth grade are learning at a faster rate of acceleration in math and English language arts than students in those same grades did four years ago. The pattern is the same for students in 11th grade.
Meanwhile, the percentage of students proficient in English language arts and mathematics has improved in recent years, even if it hasn't fully returned to pre-pandemic levels. For instance, the percentage of seventh graders proficient in English language arts dropped five points from 2019 to 2021, from 56 percent to 51 percent. But by 2023, 54 percent of seventh graders were proficient, according to last week's figures.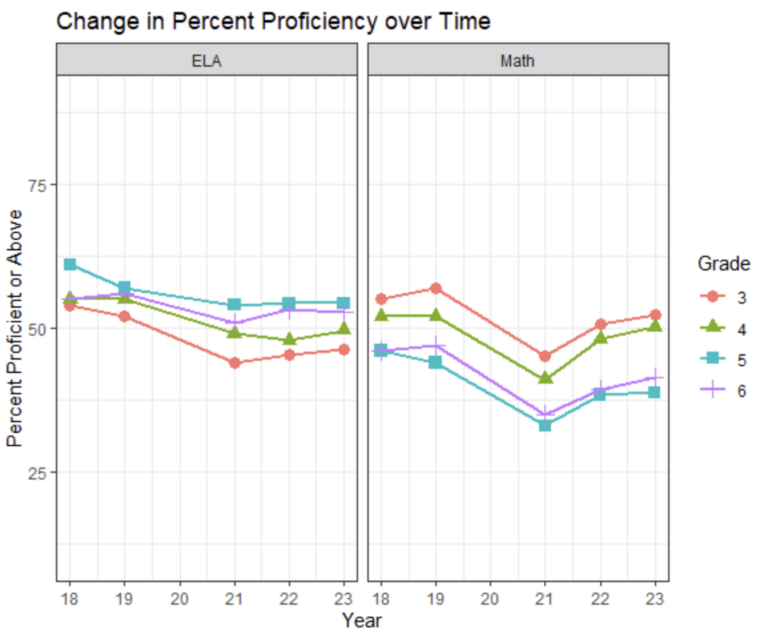 Proficiency rates in other grades and subjects tested have seen a similar trend: a drop between 2019 and 2021, and a near recovery in 2022 and 2023. New Hampshire conducts annual standardized assessments for students in the third to eighth and 11th grades.
The figures are preliminary; full school-by-school data will be released in the fall. But they suggest that students and teachers are starting to recover from the challenges imposed by the pandemic, which forced many students to learn remotely from home or in hybrid settings with limited class time.
New Hampshire schools closed universally in March 2020 following an executive order from Gov. Chris Sununu, and stayed closed through the end of the school year. In the 2020 to 2021 school year, school districts were allowed to choose whether to conduct classes fully in person, fully remote, or with a hybrid model that saw reduced "cohorts" of students take turns learning in person through the week. In April 2021, Sununu signed an executive order requiring all schools to return to in-person instruction.
The new state assessment results indicate that New Hampshire is ahead of the national average when it comes to learning recovery. A nationwide analysis of 2023 assessment data released last week by the Northwest Evaluation Association (NWEA), an Oregon-based testing organization, found that students across the country are seeing lower rates of learning now than before the pandemic, and are failing to return to pre-pandemic proficiency.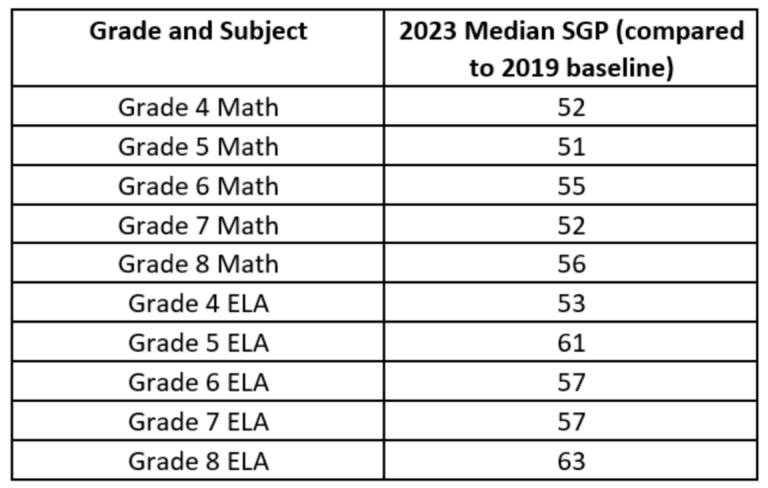 New Hampshire Education Commissioner Frank Edelblut hailed New Hampshire's results last week. And he said they suggest the state is seeing more of a U-shaped recovery in learning, where students learn faster to catch up to material they missed, than an L-shaped recovery, where students continue learning at the same rate without making up for past learning loss.
"This was encouraging news to me," he told the State Board of Education at its monthly meeting July 20. "I think that our school leaders and our teachers and everybody else are doing everything that they can think of to try and find ways to make sure that we're closing that gap."
A week before New Hampshire's data was released, Edelblut, a potential candidate for governor in 2024, had been critical of the national picture painted in the NWEA report.
"Data from this study is loud and apparent – across the country academic growth is not gaining pace at the rate we had hoped," Edelblut said on July 11. "… Deployment of more of the same in terms of instructional supports is not producing an accelerated or improved outcome."
New Hampshire Bulletin is part of States Newsroom, a network of news bureaus supported by grants and a coalition of donors as a 501c(3) public charity. New Hampshire Bulletin maintains editorial independence. Contact Editor Dana Wormald for questions: info@newhampshirebulletin.com. Follow New Hampshire Bulletin on Facebook and Twitter.
Get stories like these delivered straight to your inbox. Sign up for The 74 Newsletter