New Data: Despite Progress, a Third of Students Finished Year Below Grade Level
Latest 'Pulse Panel' also offered details on tutoring efforts, staffing shortages and the state of student mental health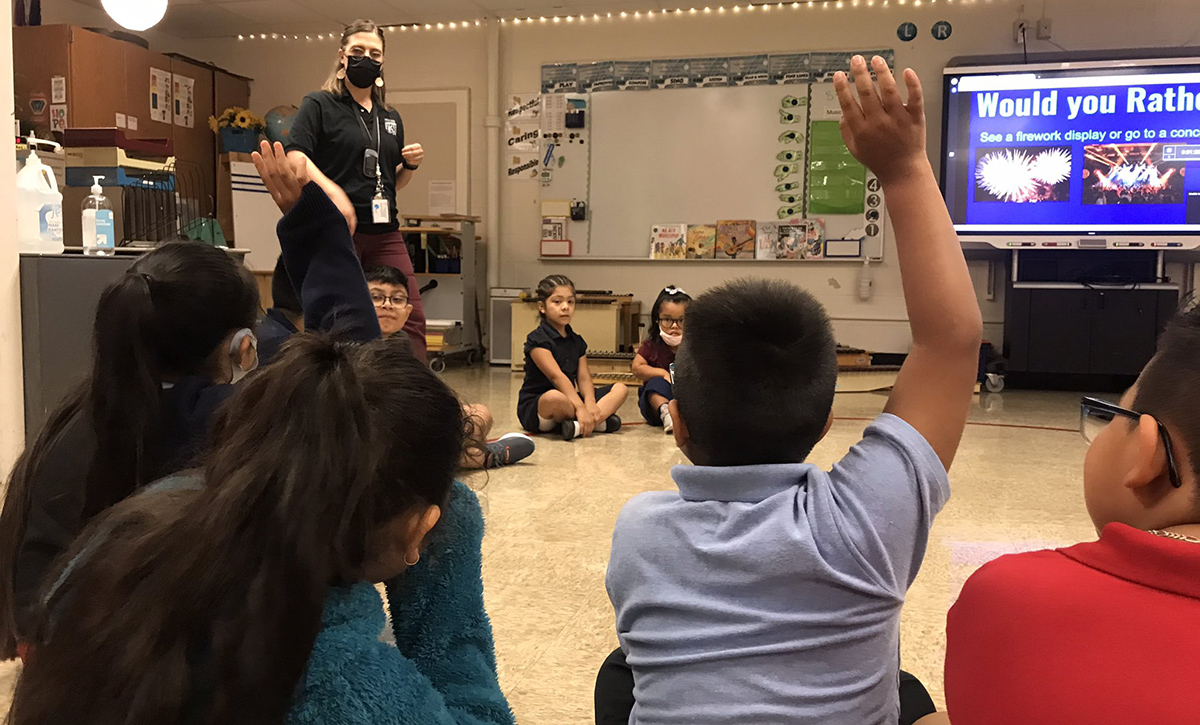 Get stories like these delivered straight to your inbox. Sign up for The 74 Newsletter
Despite progress during the 2021-22 school year, over a third of students still fell below grade level by the time it ended, according to the latest federal data tracking schools' response to the pandemic.
Almost 90% of respondents to the latest School Pulse Panel survey from the National Center for Education Statistics blame pandemic-related disruptions, including quarantines and staff absences, for the lack of progress. But limited efforts to ramp up tutoring programs could also be a factor.
More than half of public schools reported using high-dosage tutoring to help students make up for lost learning, and many offered tutoring as part of summer learning and enrichment programs this year.
But experts, including one charged with leading the U.S. Department of Education's new effort to recruit 250,000 tutors and mentors, offered a degree of skepticism. Robert Balfanz, a Johns Hopkins University researcher overseeing the National Partnership for Student Success, said that many schools have made strong efforts to provide tutoring. But they also relied largely on teachers, who have been stretched thin because of staffing shortages.
A June review of spending plans in over 5,000 districts, from FutureEd at Georgetown University, showed that 1,258 districts planned to implement tutoring..
"I can believe that half of schools attempted to provide tutoring and did so, at some scale, for some period of time," he said. "I think it's unlikely that half of schools have and are sustaining high-dosage tutoring at the scale that is needed or beneficial."
As schools begin a fourth year touched by the pandemic, the data from almost 860 schools provides a glimpse into what school leaders and families can expect as students return to class. Leaders report significant staff burnout and ongoing concerns about filling both teaching and non-teaching positions. But with many educators saying last school year was the hardest they've ever been though, some are choosing to adopt a positive outlook toward the months ahead.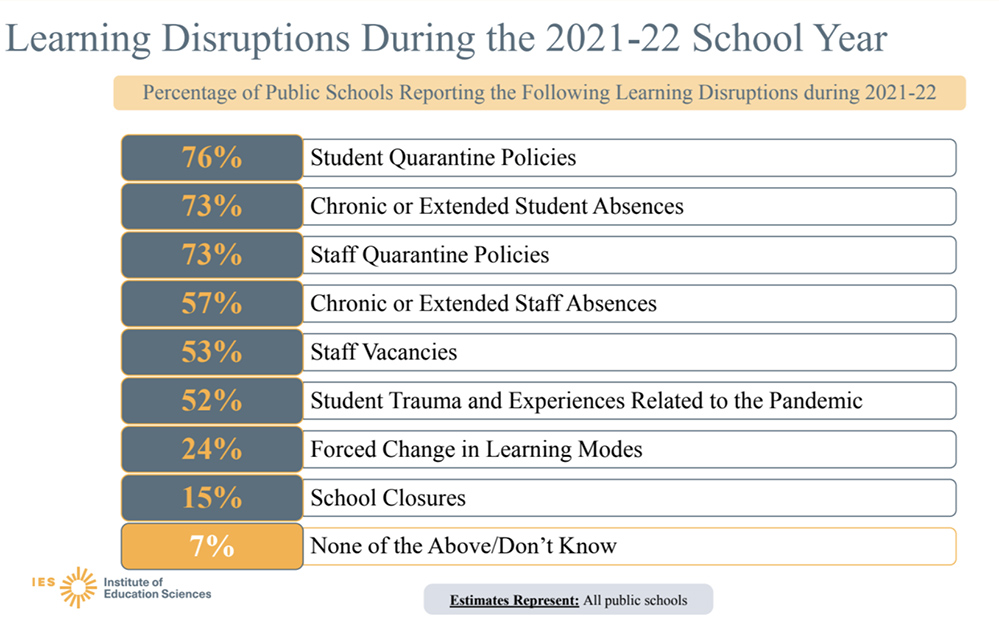 "I honestly think that when we can get the social element under control — routines … and breaking cell phone habits — we can get more than a year of material taught at a time," Jay Wamstead, an eighth grade math teacher at Campbell Middle School in Smyrna, Georgia, told The 74.
The hardest part of last year, he said, was teachers' sense of how far behind students were socially.
"I'm not sure we'll be back to 2019 levels of 'normal,' but last year was insane for me as well as everyone I talked to," he said.
Six of his math team's 16 teachers left after last year, including two who taught at the school for over a decade. That means a lot of new faces this fall, and for some school leaders, additional holes to fill.
'Urgent needs'
Schools have an average of three teacher vacancies, with shortages hitting larger schools and those serving more poor and minority students the hardest, according to the survey. Rodriguez said staff shortages "are acute and they pose urgent needs." It's a frequent concern he hears from school and district leaders.
On average, leaders were also still trying to fill three non-teaching positions, with multiple vacancies in transportation and custodial services.
But shortages were an increasing challenge before the pandemic. And based on recent Bureau of Labor Statistics data, the Pulse Panel data seems high, said Chad Aldeman, policy director at Georgetown University's Edunomics Lab. If every school had at least six vacancies, that would translate to 600,000 openings nationally. According to the federal data, there were 300,000 openings for both K-12 and higher education in June.
Regardless, 84% of leaders expect hiring mental health professionals for this fall to be somewhat or very difficult, at a time when educators continue to report greater needs among students.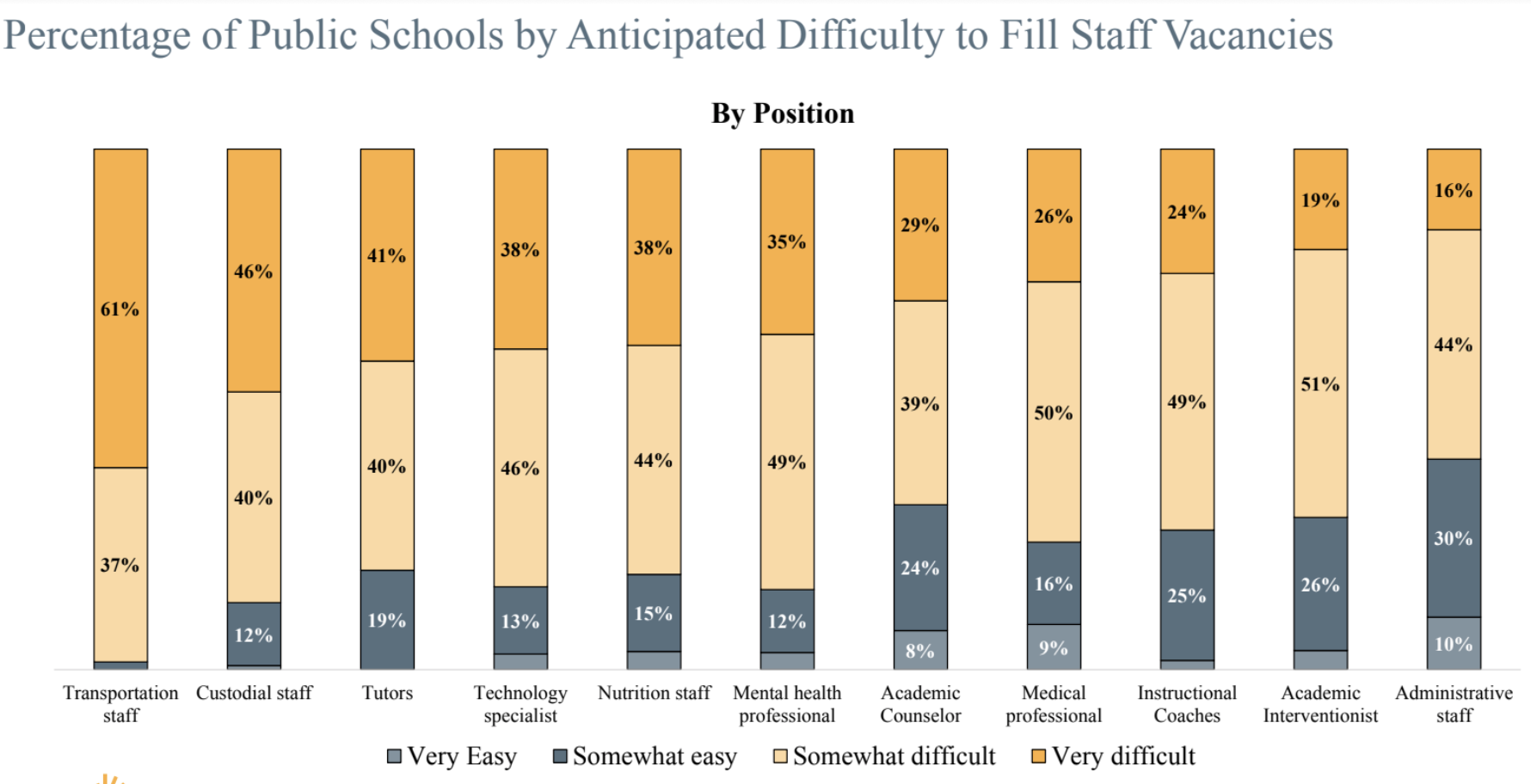 "It's clear that we're facing a youth mental health crisis in communities across our country," Roberto Rodriquez, assistant secretary for planning, evaluation and policy development at the U.S. Department of Education, said during a call with reporters.
According to the survey, the majority of respondents reported providing mental health services, with more than 40% saying those efforts have been very or extremely effective at addressing students' needs.
But the Biden administration aims to do more. Rodriguez touted last week's White House announcement to make almost $300 million in competitive grant funding available for mental health services in schools. Efforts will include adding more counselors, social workers and school psychologists and funding partnerships with higher education to get more people into the field.
Schools have positions for mental health professionals "that are open for an entire school year that don't get filled," said Sasha Pudleski, director of advocacy at AASA, the School Superintendents Association. She added that while schools have expanded telehealth options to address mental health needs, they "would prefer to have someone full time."
Amanda Fitzgerald, assistant deputy executive director at the American School Counselor Association, said states in the northeast tend to have an oversupply of school counseling graduates, but needs are greater in states such as Arizona, Oklahoma and Colorado.
The new grant programs will be helpful, she said, if they can remove barriers for those who lack full credentials. Some professionals, she said, have a background in mental health, but don't have a school counselor license, and a lot of high school educators focus on college and career transitions, but lack mental health expertise.
"They don't want to go back to school to get a similar degree when their end game is to still help people," she said. 
'Don't know what to expect'
The survey also sheds light on what school leaders believe have been the most helpful strategies to address learning loss.
Forty-three percent said high-dosage tutoring — 30-minute, one-on-one or small group sessions at least three times a week — has been very or extremely effective at addressing gaps in students' learning. About a quarter of respondents said their school also provided a high-quality tutoring model as part of their summer learning programs.
The majority of respondents said their schools used remedial instruction — covering material from a prior grade level — to address learning gaps, but they didn't think it was as effective as tutoring. Only about a third found remediation to be very or extremely effective.
Another aspect of last year that was overwhelming for many teachers was the wide range of student learning needs within one classroom, said Katherine Holden, principal of Talent Middle School in Phoenix, Oregon.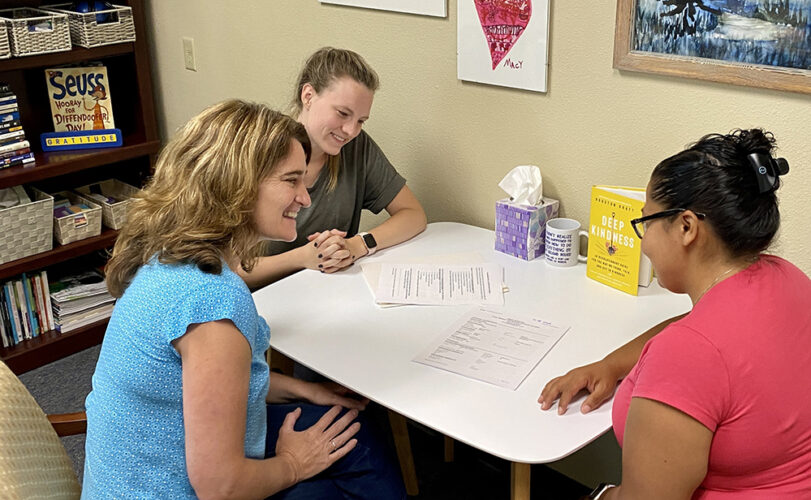 Federal funds, she said, have made it possible to hire additional staff and purchase materials to give students the specific practice they need. She's also relieved that she was able to fill all of her open positions and hire full-time substitutes in case teachers need to be out.
But she said she'll have to continue to be "aggressive" about reducing absenteeism so students can benefit.
"We're probably cautiously optimistic," she told The 74. "But if these last two years have taught us anything it's that you don't know what to expect."
Get stories like these delivered straight to your inbox. Sign up for The 74 Newsletter