New Curriculum Adoption Helps Tennessee District Achieve Joy in Classrooms
3 years after a challenging shift to high-quality curriculum, students are more confident — and competent — than ever before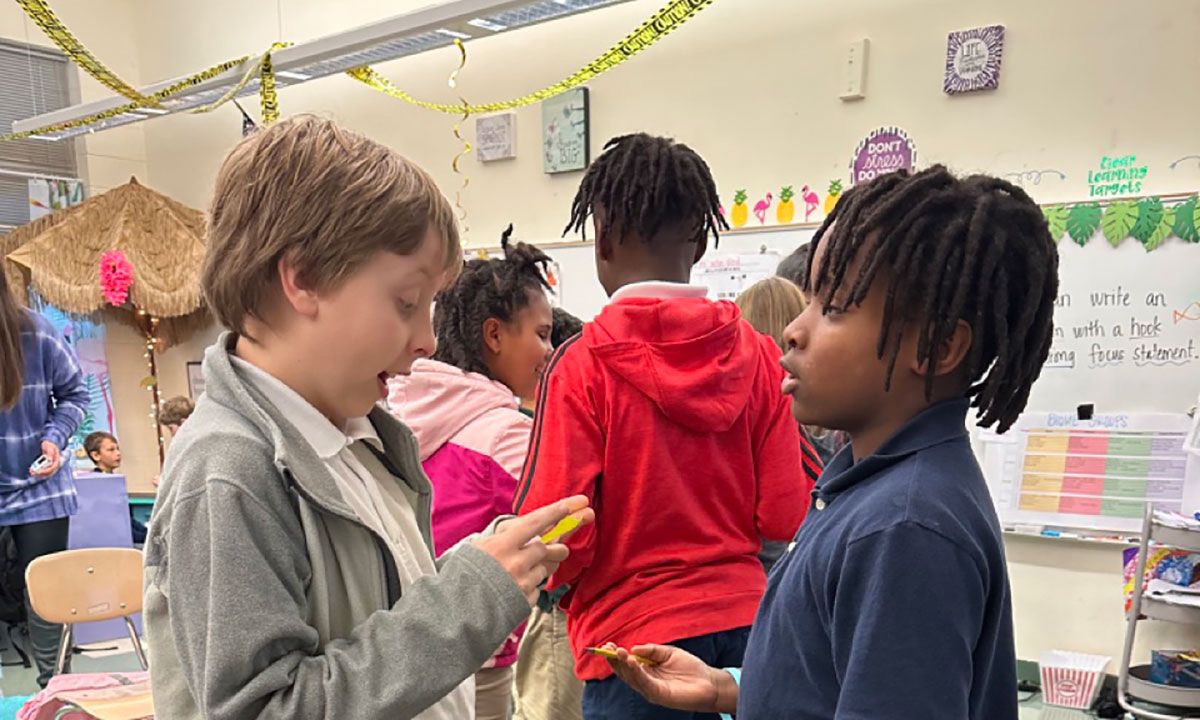 No paywall. No pop-up ads.
This is the second in a series of three articles from a Knowledge Matters Campaign tour of school districts in Tennessee in the fall of 2022. In this piece, Jennifer Whalen, assistant principal for Battle Academy for Teaching and Learning in Hamilton County Schools, describes her school's journey implementing the district's new EL Education Language Arts curriculum and how they were able to inspire joy-filled learning in the process. Follow the rest of our series and previous curriculum case studies here.
It is no secret that change is hard. When my district announced an English Language Arts curriculum adoption cycle, I could feel teachers holding their breath as they waited to hear what would be the new direction of our literacy program.
Hamilton County Schools is located in Chattanooga, Tennessee, and is a district as diverse as Tennessee's geographical landscape, serving roughly 45,000 students from rural, suburban and urban communities. Although each school holds individual strengths, challenges and needs, a common thread across all K-5 buildings emerged as we considered this adoption: We needed a uniform, high quality ELA curriculum that had a solid "sounds first" approach to foundational literacy. As a district, we were underperforming in literacy measures and looking for a strong curriculum that would accelerate student achievement while reducing variability across buildings. 
Hamilton County formed a literacy adoption team that was charged with reviewing different literacy curricula to determine which would best meet the needs of our schools. The adoption committee developed a set of criteria for evaluating curriculum options, and it was ultimately decided that EL Education, formerly known as Expeditionary Learning, would be our new district-wide curriculum for K-5. EL is a knowledge-building curriculum with a strong sounds-first approach to foundational reading. We knew that implementing a complete shift in literacy instruction across 40 elementary schools would not be an easy task. But at Battle Academy, we knew that there is only one thing to do when everyone is standing around holding their breath: you dive in!
Our district leadership was wise to focus its initial efforts on getting the structures and frameworks in place — which meant that administrators, coaches and teachers all received in-depth, specific training in implementing the major elements of the curriculum. Hamilton County's Office of Teaching and Learning made it clear that they would walk alongside us to support our schools as we navigated uncharted territory. Their message to us was that it was understandable to be uncomfortable as we pushed through this learning process.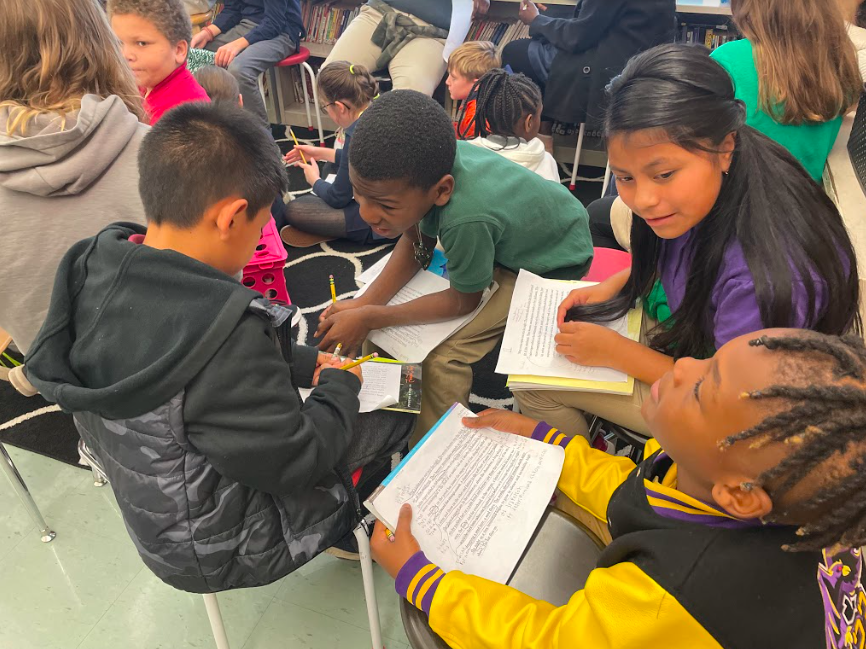 And we were uncomfortable. EL is a notoriously rich and complex curriculum. And although we had ample training, we faced major challenges as we attempted to navigate the large amount of instructional resources provided by EL while simultaneously wrapping our heads around a new curriculum that felt very different.
As we were getting our feet wet with this new way of doing things, the Tennessee Department of Education also provided all of our teachers and administrators with Reading 360 training, which reinforced the value behind the major shifts we were making. Reading 360 supported our district in further internalizing the science of reading and reinforced why a sounds-first approach is so critical to building strong readers.
During that first year of implementation, it was often said across school circles that we were "building the plane while we were flying it." But through this time of challenge, there was a real spirit of camaraderie as educators shared this common experience and reflected together on ways to improve our practice.
Three years later, the Knowledge Matters School Tour visit provided us an opportunity to reflect on that improvement. As I moved through the halls of Battle Academy with our guests, I saw vibrant displays created by first graders that capture the wonder of the sun, moon and stars. I walked into a fourth-grade classroom and listened to students engaging in EL protocols that promote discourse and high-level critical thinking as they discussed animal defense mechanisms. I visited our culinary lab and watched as third-grade students engaged in a "freaky foods chopped challenge" to draw deeper connections to their EL module on "freaky frogs." I saw kindergarten students tapping out words and utilizing sound boxes as they smiled at their teacher, beaming with pride as new readers. I entered our digital fabrication space and observed a design challenge presented to our second graders, propelling them into the world of paleontology as they created tools to harvest fossils embedded in salt dough.
Students were no longer sitting in desks that were arranged into neat arrays for independent work. I saw students actively learning through the implementation of 21st century skills as they demonstrate collaboration, critical thinking, creativity and communication.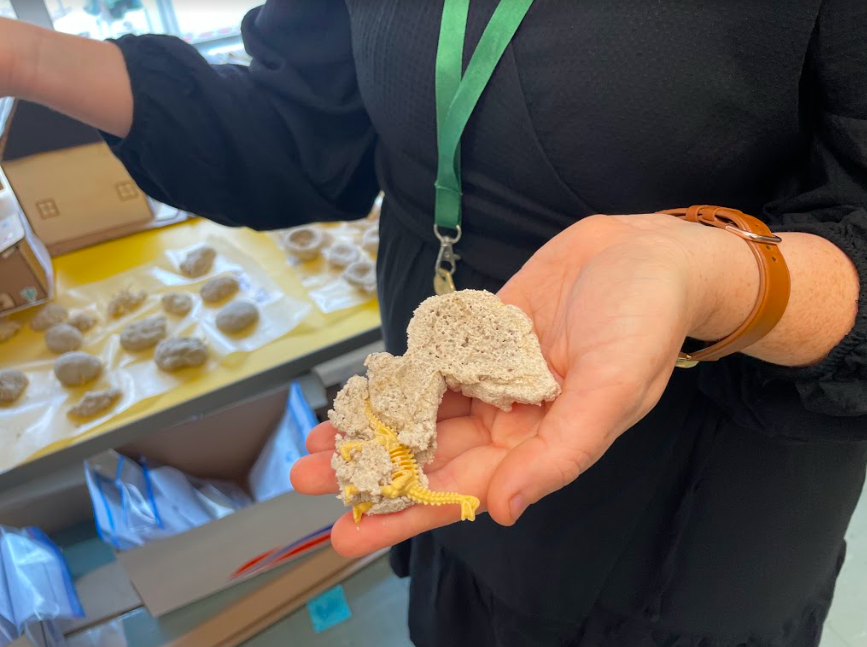 And equally important, I no longer saw apprehensive teachers filled with doubt about curriculum implementation. I saw confident practitioners who understand the science of reading and actively support students in building strong reading foundations through quality phonics instruction. The overarching theme that I see and feel at Battle Academy each day is one of joy — both in teaching and learning.
I believe our curriculum has helped to create that joy. Organized into four topical modules for each grade level, students and teachers have a full quarter to dive deeply into each topic, steadily building vocabulary, background knowledge and experiences that promote strong reading comprehension and literacy skills. Our students have found a real sense of pride in becoming experts as they move through the modules. When first graders study birds, they approach their learning as ornithologists. In the fall, our kindergarteners are transformed into meteorologists who share weather predictions around our building. And if you ask our fifth-grade parents, they would fondly report that their children come home as environmental advocates during their module on biodiversity in the rainforest, purging their pantries of foods that are not rainforest friendly. (Sorry, again, about that, parents!)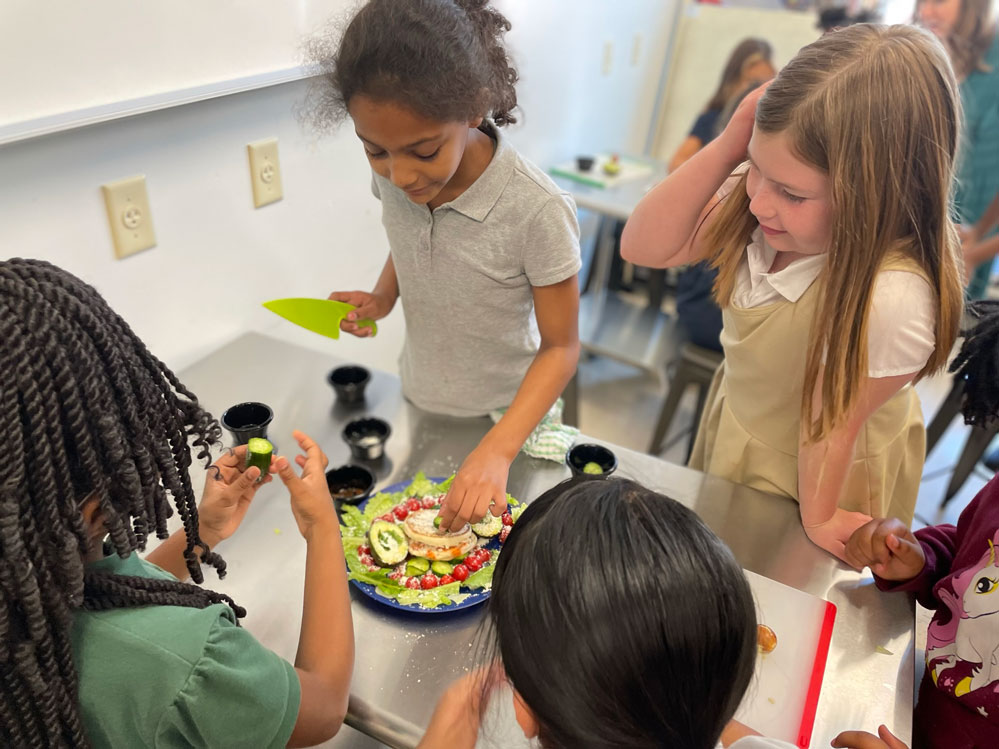 Our curriculum modules have the potential to be more than just lessons that teach the ELA standards. They are a foundation for teachers to create rich and meaningful learning experiences that build knowledge and confidence in our students, equipping them with skills to tackle complex literacy tasks and engage with high level texts as strong readers and writers. Learning at Battle Academy is an experience, not just an assignment.
To see the experiential learning that is taking place in our building every day, so alive and so tangible, there is no need for us to hold our breath any longer. If we knew then what we know now, we wouldn't hesitate to dive in; again and again, because the water feels just fine.
Jennifer Whalen is assistant principal for Battle Academy for Teaching and Learning in Chattanooga, Tennessee.
Get stories like these delivered straight to your inbox. Sign up for The 74 Newsletter