Shift From Pre-K to Kindergarten "Fraught With Stress and Uncertainty"; Report Points to 4 Model States Easing the Transition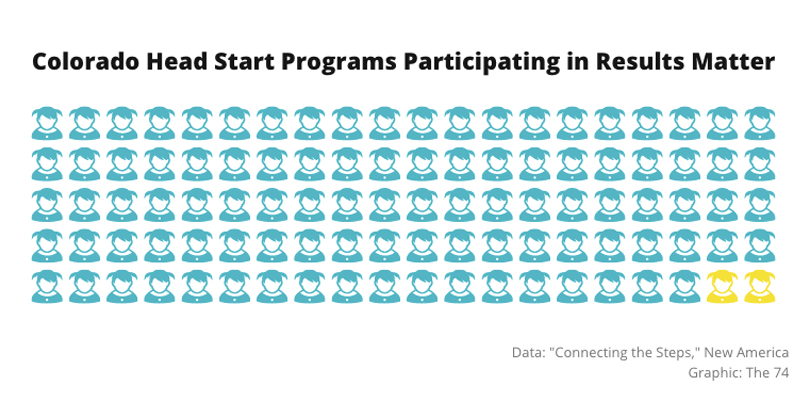 The path between preschool and kindergarten can be rocky for both families and educators, argues
a new paper
from New America's Education Policy program. In the wake of research suggesting that young students often struggle to adapt to a more structured classroom, the report examines efforts in four states to help better manage the transition through data collection and parental outreach.
A bounty of evidence has pointed to the benefits of early child care initiatives, including a recent study estimating a nearly 14 percent annual return on investment from high-quality preschool directed at disadvantaged learners. But as more states and cities seek to broaden their public pre-K offerings, researchers have also found that low-income kids need more help in making the leap to the next level, where student-teacher ratios are lower and academic goals more rigorous. Worse still, without communication between preschool directors and school leaders, kindergarten teachers are left to guess at their new students' readiness for headier coursework.
(The 74: Intensive Preschool Programs Can Yield Massive Returns, Especially for Boys, Nobel Laureate's Study Shows)
Conducting interviews with education authorities in Colorado, Oregon, Washington, and West Virginia, study author Aaron Loewenberg details the states' push to prepare both young learners to adjust to a new environment and their instructors to receive them. Among Loewenberg's findings:
West Virginia offers a relatively rare example of a state that has enacted provisions in state law mandating pre-K transition plans. It assembles collaborative groups at the county level to create those plans, which must include trips by preschoolers to local elementary schools and outreach to parents on kindergarten registration.

Oregon's Early Learning Kindergarten Readiness Partnership and Innovation (KRPI) grant program, created in 2013, has disbursed millions of dollars for professional development through 16 early learning hubs across the state. KRPI helps pay full-time P-3 (pre-K to third grade) coordinators in high-need areas, like inner-city Portland, and funds summer programs that acclimate rising kindergartners to their new schools.

Through its Results Matter assessment regime, Colorado has worked for over a decade to collect data on preschoolers' academic and social-emotional progress. Almost 50,000 children receive observational assessments each year from teachers, including all pre-K students receiving special education services and enrollees in 98 percent of Head Start programs across the state.
Like West Virginia, the state of Washington has enacted statutory requirements around the transition from pre-K to kindergarten. Its WaKIDS initiative, which is implemented in all state-funded, full-day kindergarten programs, employs a three-pronged focus on family engagement (usually involving meetings between kindergarten teachers and families early in the school year), whole-child assessment (using the same Teaching Strategies GOLD assessment in place in Colorado), and collaboration between preschool and kindergarten providers to share and analyze assessment data.
The brief concludes with recommendations to school districts looking to copy best practices from each state — including taking advantage of ESSA funds around Head Start — and a renewed call for collaboration between pre-K programs and schools. As Loewenberg writes, "Regardless of the setting, [the transition from preschool to kindergarten] is fraught with stress and uncertainty for many children and their parents. It is up to the educators in both elementary school and pre-K settings to ease the transition into formal education."
Get stories like these delivered straight to your inbox. Sign up for The 74 Newsletter