Nevada Senators Push for Student Loan Forgiveness for Military Members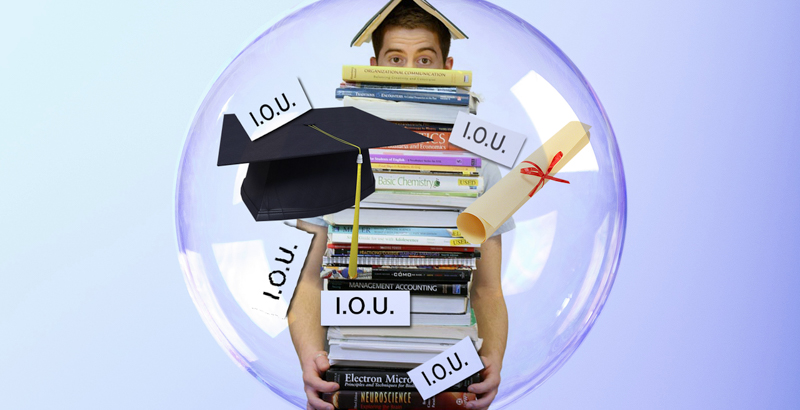 Support The 74's year-end campaign. Make a tax-exempt donation now.
With the end of federal student loan forbearance just under 10 weeks away, a group of U.S. senators led by Nevada Sen. Catherine Cortez Masto are urging the Biden administration to implement loan forgiveness for military service members.
Cortez Masto's was the lead signature on a letter by 14 senators to Department of Education Secretary Michael Cardona. Fellow Nevadan Sen. Jacky Rosen also signed.
An estimated 200,000 service members now owe more than $2.9 billion in student loans, according to the senators' letter.
"Many of them planned their financial futures around the promise of eventual student debt relief," the senators wrote. "However, a recent Government Accountability Office report indicated that approximately 94% of service members and civilian employees of the U.S. Department of Defense who previously applied for relief through the program have been denied."
In October, the U.S Department of Education announced it would overhaul the Public Student Loan Forgiveness (PSLF) program, which promises to forgive the remainder of a borrower's federal student loans, if that borrower worked for 10 years in the public or nonprofit sector and made qualified income-based payments during that time. The PSLF program has proven cumbersome for borrowers to navigate and has an abysmal approval rate, once reported as around 2%.
As a part of those announced changes, service members were allowed to count months spent on active duty toward PSLF, even if their loans were on a deferment at the time.
President Donald Trump first paused student loan payments during the pandemic, and President Joe Biden extended that pause until Jan. 31, 2022. Biden has indicated it will not be extended further.
Progressive Democrats continue their call for blanket cancellation of up to $50,000 in student loan debt per borrower and many want Biden to act through executive order. Biden has pushed back, saying he would support $10,000 in forgiveness if approved by Congress. He has instead implemented more targeted efforts, including cancelling millions of dollars of debt for students of predatory for-profit colleges and people with disabilities.
Student loan forgiveness is not part of the sweeping social policy bill being discussed in Washington DC.
Nevada Current is part of States Newsroom, a network of news bureaus supported by grants and a coalition of donors as a 501c(3) public charity. Nevada Current maintains editorial independence. Contact Editor Hugh Jackson for questions: info@nevadacurrent.com. Follow Nevada Current on Facebook and Twitter.
Support The 74's year-end campaign. Make a tax-exempt donation now.