Nebraska Proposal to Require School Dress Code Advances After Being Amended into Separate Bill
Lawmakers on Tuesday amended the proposal into a different bill that is in the final stage of debate.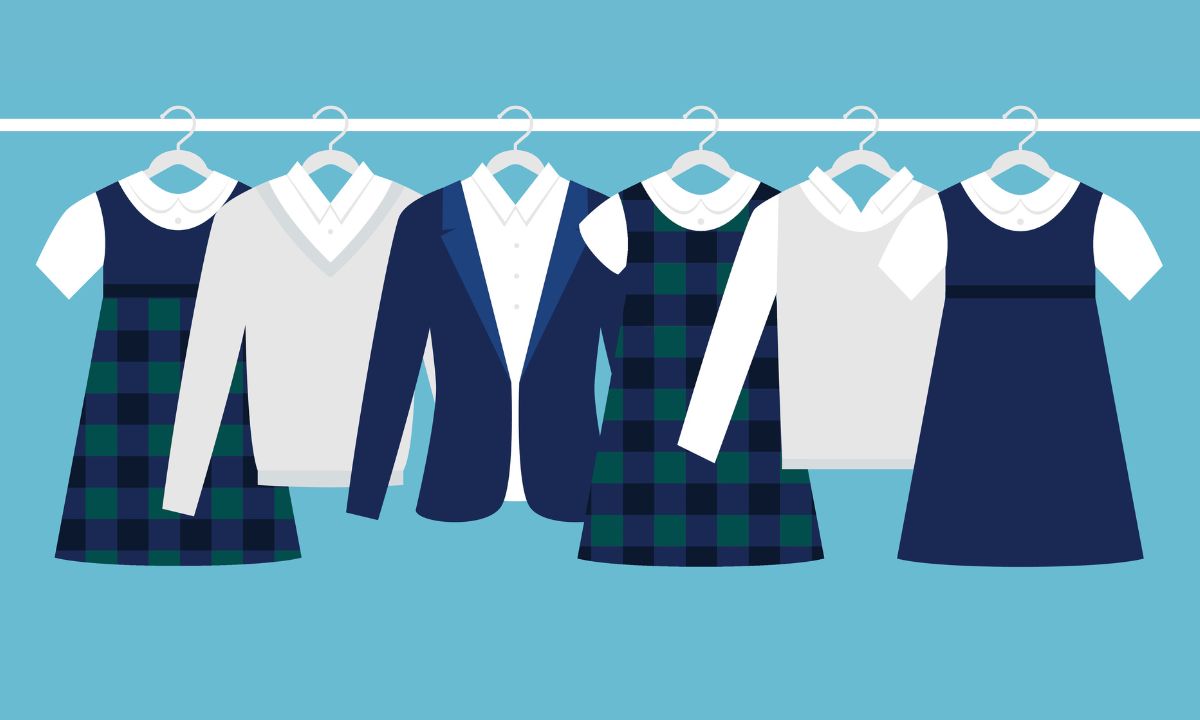 Support The 74's year-end campaign. Make a tax-exempt donation now.
LINCOLN — A proposal to require all Nebraska school districts to adopt a written dress code and grooming policy is just one stage away from becoming law.
This time last week, the bill's sponsor, State Sen. Terrell McKinney of Omaha, voiced concerns about whether Legislative Bill 630 would be scheduled for debate this year. But lawmakers on Tuesday amended LB 630 into a different bill that has advanced to the final stage of debate.
Senators voted 37-0 to attach LB 630 to LB 298, proposed by State Sen. Lou Ann Linehan of Elkhorn to require school districts to report information on dyslexia to the Nebraska Department of Education.
McKinney said LB 630 is another step toward decreasing discrimination in the state.
"I was glad it got pushed forward because I wasn't sure what was going to happen," McKinney said.
Some existing dress codes have racial or religious implications, such as prohibitions on headscarves and durags, disproportionately impacting students of color. In spring 2020, a school secretary cut two Lakota girls' hair without parental consent.
Each school board would be required to adopt a policy by July 1, 2025, consistent with a statewide dress code developed by the Education Department. Punishments for violating the written dress codes could not include long-term suspension or expulsion, under the bill.
McKinney said LB 630 would provide a uniform policy instead of a "hodgepodge" of restrictions between districts. This could protect hairstyles, natural hair, certain head coverings and the right of Indigenous students to wear regalia statewide.
Endless filibusters this session have come largely in response to LB 574, which is related to gender-affirming procedures, raising concerns some prioritized legislation may not be debated.
McKinney and State Sen. Justin Wayne of Omaha criticized the "zero-sum games" of "either side" that hurt bills such as LB 630.
Linehan, who is a member of the Education Committee, said she voted to advance LB 630 to the full Legislature and was happy to amend it into her bill.
She added that she's been working on dyslexia issues since she took office, with LB 298 another step forward in work that she said is not yet done.
Linehan said amending bills into one another isn't a new concept, nor is it "unique." She said some bills have included more than a dozen amendments of this kind.
Some observers have criticized the Legislature for not doing more in its 90-day session, having passed no legislation thus far.
However, Linehan said lawmakers are still on track for a productive session.
"The first year I was here we argued about the rules for 30 days — we still got a lot done," Linehan said. "We're going to get a lot done this session."
Linehan said this session is also "one big fight going on instead of 20 little ones."
LB 298 is now one debate stage away from being sent to Gov. Jim Pillen to become law.
McKinney said his proposal sends a message that students can go to school and be themselves without fear of punishment for their hair or what they wear.
"Overall for the state, it shows that Nebraska is a place where people can come and raise their kids and not have to worry about discrimination at school based on how they wear their hair," McKinney said.
Nebraska Examiner is part of States Newsroom, a network of news bureaus supported by grants and a coalition of donors as a 501c(3) public charity. Nebraska Examiner maintains editorial independence. Contact Editor Cate Folsom for questions: info@nebraskaexaminer.com. Follow Nebraska Examiner on Facebook and Twitter.
Support The 74's year-end campaign. Make a tax-exempt donation now.