Nearly 5,000 Arkansas Students, Dozens of Schools Apply for New Voucher Program
The majority of participants qualified as students with disabilities, first-time kindergarteners.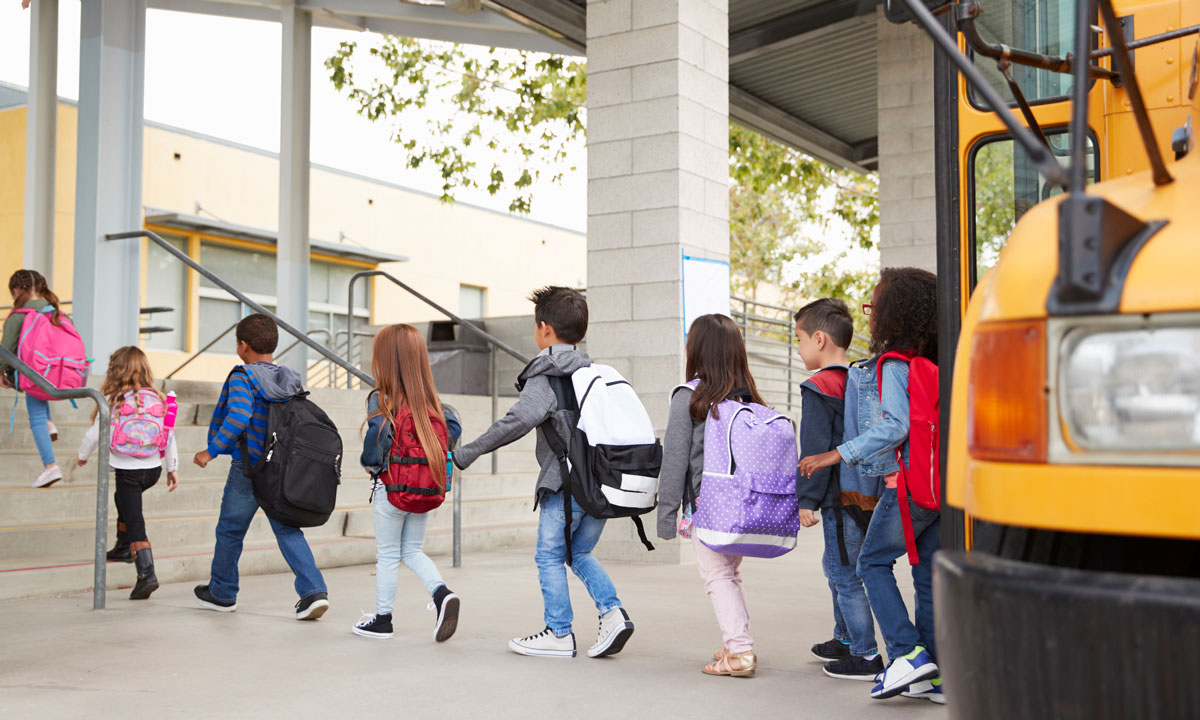 No paywall. No pop-up ads.
The academic year is already underway at Clear Spring School, one of 94 schools participating in the inaugural year of Arkansas' education voucher program.
Head of School Jessica FitzPatrick said the nearly 50-year-old independent school in Eureka Springs is participating in the Educational Freedom Account Program to alleviate financial barriers faced by some families.
"One of our stated goals is social justice and socioeconomic access to independent schools…the EFA program is worthwhile to us because I feel like that's really important, that socioeconomics not prevent a family from making the choice to send their child here," FitzPatrick said.
Created through the LEARNS Act, the EFA program provides state funds for allowable educational expenses, including private school tuition. Approximately $6,600 will be available per account for the 2023-2024 school year. The average cost of tuition at EFA schools is around $7,600.
Clear Spring School's tuition ranges from roughly $9,500 to $11,500, but FitzPatrick said the progressive school provides scholarships that are supported through fundraising efforts. FitzPatrick estimates 75% to 80% of students receive financial assistance.
If students access EFA funds instead of school-supported scholarships, Fitzpatrick said Clear Spring could instead use the money it raises to support other initiatives, such as increasing teacher pay. Teacher salaries at the Eureka Springs school range from $25,000 to $35,000, she said.
The LEARNS Act raised the minimum teacher salary for public school teachers to $50,000. Private schools are not required to meet this minimum.
"As an independent school and having to fund our school entirely, I think raising teacher salaries is really important," FitzPatrick said.
Easterseals Academy, a private school in Little Rock that serves students with disabilities, is raising its tuition from $10,650 to $14,250 in an effort to remain competitive with teacher pay. As a result, the school and its families are fundraising to help cover the increase.
Allison Grigsby Sweatman's son is an Easterseals student with Down Syndrome. He's being grandfathered into the EFA program as a Succeed Scholarship recipient, and while the funds will help with tuition, Grigsby Sweatman said she doesn't support a universal voucher program.
"Whenever that is the end goal, we will always be defunding public schools where a lot of kids with disabilities are going to have to be no matter what because they won't have proximity or there won't be space to a school that can meet their needs," she said.
A voucher system doesn't address the issue of special education being underfunded in Arkansas for years, Grigsby Sweatman said.
"We need to be investing in robust, innovative public special education statewide," she said.
Grigsby Sweatman is a former Democratic candidate for the Arkansas Legislature.
Participation rates
Aug. 1 marked the deadline for schools and students to participate in the inaugural year of the EFA program. Students may continue applying on a rolling basis, but their acceptance will be contingent upon available funds.
The Arkansas Department of Education allocated $46.7 million in state funds for the first year of the voucher program. The department will disburse the funds for qualifying students directly to a participating school or service provider in quarterly installments, according to the program's emergency rules. ADE may withhold up to 5% of funds allocated for each EFA for the purpose of program administration.
As of Friday, 4,152 of 4,880 applicants had received approval to participate in the EFA Program. Approximately 12% of applicants are Succeed Scholarship recipients, according to ADE spokeswoman Kimberly Mundell.
The EFA program absorbed the Succeed Scholarship Program, which provided about $7,400 for private school tuition to students with disabilities, as well as students in foster care living in a group home or facility, and students that are children of military members.
Students who participated in the Succeed Scholarship during the 2022-2023 school year will continue to receive the scholarship amount awarded to them, according to the LEARNS Act.
The EFA program will be phased in over three years with this year's participation capped at 1.5% of enrollment, or around 7,000 students, according to ADE officials. First year eligibility is limited to one of six criteria, including having a disability or entering kindergarten for the first time.
Of the current applicants, 38% are students with disabilities, 32% are first-time kindergarteners, 6% are foster children, 4% are children of active duty members, 1% are students experiencing homelessness and 1% are students enrolled in a "F"-rated school or school in need of Level 5 support, according to ADE.
Patrick Wolf, head of the University of Arkansas' Department of Education Reform, told the Advocate previously that when the program has universal eligibility in three years, he expects to see a large increase in participation by students already in private schools. This would mirror the experience in Arizona, which became the first state to offer this type of universal program in 2022.
The Arizona Department of Education last year estimated 75% of students enrolled in its Empowerment Scholarship Account program had previously been attending private school.
Mundell said she doesn't know how many EFA applicants were already enrolled in private school because ADE does not track that information.
All but one of the 94 schools that applied to the program are located in Arkansas. The Madonna Learning Center is located in Germantown, Tenn., and was previously approved as a Succeed Scholarship Program school by ADE.
Gov. Sarah Huckabee Sanders is pleased with the amount of students and schools participating in the inaugural year of the program, communication director Alexa Henning said in an email.
"The Governor is excited that starting this school year nearly 5,000 Arkansas students and 94 schools are participating in Education Freedom Accounts giving our kids access to the best education that fits their needs," Henning said. "The Governor wants to empower every parent in Arkansas to determine what is best to put their child on a path to success."
Arkansas Advocate is part of States Newsroom, a network of news bureaus supported by grants and a coalition of donors as a 501c(3) public charity. Arkansas Advocate maintains editorial independence. Contact Editor Sonny Albarado for questions: info@arkansasadvocate.com. Follow Arkansas Advocate on Facebook and Twitter.
Get stories like these delivered straight to your inbox. Sign up for The 74 Newsletter