NCTQ Finds College Teacher-Training Programs Not Selective Enough, Leave Grads Unprepared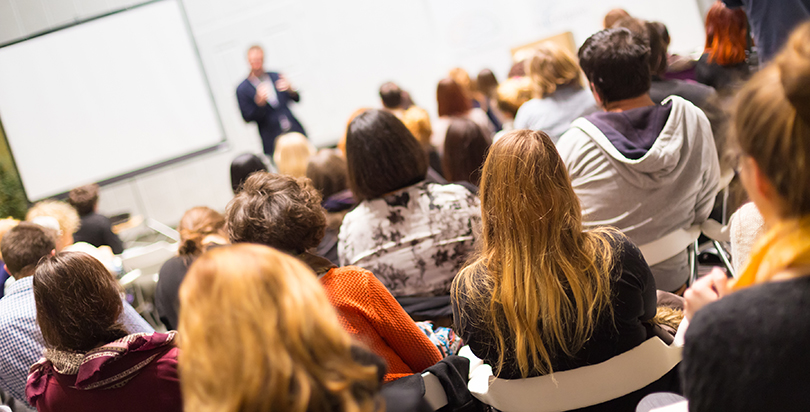 Though some undergraduate teacher preparation programs have seen improvements in elementary-level reading instruction and increased their admissions standards, the overall picture remains bleak, according to a report released on Thursday by the National Council on Teacher Quality.
Among its findings, the report discovered that most teacher-training programs are not selective enough and leave first-year teachers unprepared for the job. For example, the group reported that only 5 percent of programs equip teacher candidates with the content knowledge of science, history and geography, and literature and composition that they will need to teach in their own classrooms. Additionally, researchers found that fewer than half the programs studied gave adequate feedback to student teachers on such classroom management techniques as establishing and maintaining standards of behavior, maximizing learning time, using positive reinforcement and addressing different types of disruptive behavior.
The report also found that nearly three quarters of the 875 elementary education programs surveyed do not limit admissions to the top half of applicants, based on GPA and ACT/SAT test scores. And though some institutions have become more selective, the increase was slight: Of the 370 schools with data for both years, 71 now require at least a 3.0 GPA for admission, up from 44 in 2014.
It's easier to get into some education schools "than it is to qualify to play for college athletics," said NCTQ President Kate Walsh. Only 13 percent of teacher candidates attend schools in the top 10 percent of NCTQ rankings, the report found.
Still, the report did note that 39 percent of undergraduate elementary programs now incorporate reading content that the Washington, D.C.–based organization has deemed essential, including instruction in comprehension, vocabulary, phonics, fluency and phonemic awareness. That's a 10-percentage-point increase from 2014.
The group's latest review examined undergraduate elementary teacher programs at 396 public and 479 private colleges and universities across the country. Researchers examined syllabi, textbooks, observation forms and other course materials to determine whether programs "aligned their requirements and instruction to scientific research on what elementary school teachers need to know and be able to do," according to the report.
(The 74: A Radically Sensible Proposal for Training Teachers: Make It Easier to Enter, Harder to Stay)
NCTQ plans to release data in the future that will examine traditional and non-traditional undergraduate and graduate programs that prepare teachers for elementary, secondary and special education instruction separately — a change from previous years, when it released all its data at the same time.
The group has faced steep criticism of its reports in the past, primarily around its research methodology, which evaluates school performance through printed documents rather than in-person visits.
Writing in The Washington Post, Stanford University professor emeritus Linda Darling-Hammond argued that the NCTQ methodology does not consider the actual quality of instruction offered by teacher training programs or evidence on student learning outcomes. On the other side of the education divide, Jay Greene, head of the Department of Education Reform at the University of Arkansas, wrote in Education Next that experts have no consensus on the best way to structure a teacher training program. Greene said he found little research to back some of NCTQ's recommendations, although the group argues that it relies on evidence-based criteria including scientific research and other nations' best practices.
"I hope that we can stick to evidence when we have it and admit that we may have differences in values, principles and ideologies when we don't have evidence, and that's OK," Greene said. "There's nothing wrong with NCTQ saying it believes — based on its experience or its principles — that ed school should be doing certain things, but … the science just doesn't say what they say."
Walsh defended the analysis, noting that the organization's researchers spend about 40 hours compiling data on each teacher prep program. "Nothing frustrates me more than when people say it's a superficial analysis, because when you look at all the different ratings that are out there, I mean, they send a survey out to institutions and they fill it out," she said. "We don't do any of that."
Walsh acknowledged that the project was controversial when it launched in 2013, and the group ran into problems when it began to collect documents. When researchers submitted public-records requests, Walsh said, schools used stalling tactics to skirt disclosure, and the group paid more than $220,000 in legal fees to hire attorneys in nine states to force compliance with state public-records laws. In two cases, the group took institutions to court.
This year, Walsh noted, the group had to hire only one lawyer to write one letter. Overall, she said, colleges and universities are more willing to comply with the data collection. "It's not like we're asking for their state secrets," she said. "We're asking them to show us what they give every student in the class. It should hardly be a secret."
In previous years, NCTQ also offered to pay students for basic information, like course syllabi, when colleges and universities resisted data collection. But paying students for course materials "wasn't particularly effective, so we dropped it as a strategy," Walsh said. She noted that the group had given out $10,100 for documents.
Disclosure: Both The 74 and the National Council on Teacher Quality are funded in part by the Eli and Edythe Broad Foundation and the Walton Family Foundation.
Support The 74's year-end campaign. Make a tax-exempt donation now.