National Study Reveals 1 in 4 Teachers Altering Lesson Plans Due to Anti-Critical Race Theory Laws
'Fear and Paranoia': First study of its kind reveals educators actively avoiding topics that parents or officials may deem controversial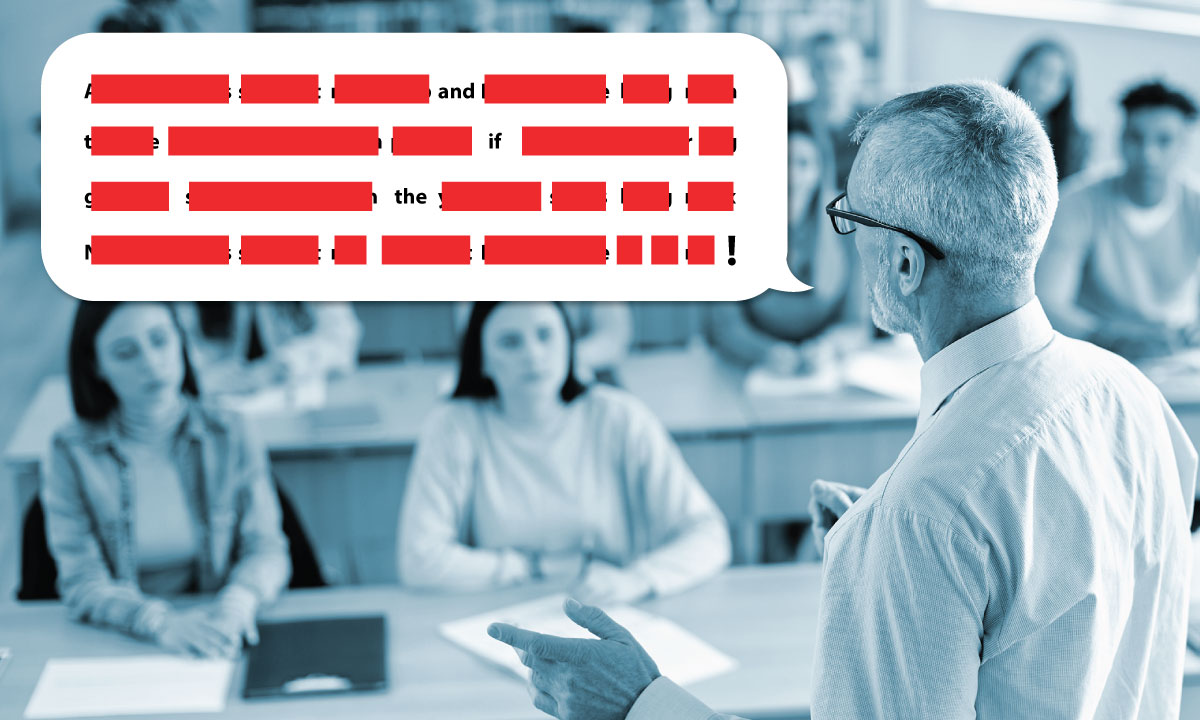 Support The 74's year-end campaign. Make a tax-exempt donation now.
In the first national study of how the GOP's classroom censorship policies have changed the teaching profession, thousands of educators expressed confusion over what they can and can't cover in lessons. Nearly 1 in 4 said they have altered their curricula so parents and officials won't find their teachings controversial.
Teachers said they had to skip over classic texts like To Kill a Mockingbird and avoid historical figures like famed abolitionist Frederick Douglass out of concern for parental complaints and possible legal blowback. One high school science teacher who the study quoted anonymously described an atmosphere of "fear and paranoia" around simply covering the content laid out within state standards.
The report, which was published by the Rand Corporation on Wednesday, surveyed over 8,000 educators from across the country. It asked whether officials had passed policies limiting the teaching of topics related to race and gender and, if so, how those rules had impacted their instructional decisions.
Confusion was so widespread, researchers found, that roughly one-quarter of teachers said they didn't know whether they were subject to restrictions. Among teachers working in states that had enacted classroom censorship bills, less than a third actually knew that the laws were in place.
"At times there is that confusion about, 'What am I allowed to say in the classroom, what am I not allowed to say?' " lead researcher Ashley Woo explained.
In Florida, where the state's censorship bill also extends to higher education and the workplace, and where Gov. Ron DeSantis recently blocked a forthcoming Advanced Placement course on African American studies, the state Department of Education rejected the idea that their law might be unclear to teachers.
"If educators are confused about what can and cannot be taught in Florida schools, the blame lies solely on media activists and union clowns who purposefully sow confusion and mislead the public," spokesperson Alex Lanfranconi wrote in an email to The 74.
Classroom censorship bills began to proliferate in 2021 as right-wing politicians advocated that schools overstepped in the measures they enacted in the wake of George Floyd's murder. As some districts added more books written by Black, Indigenous, Hispanic and Asian authors to their curricula and educated staff about how racism operates in society, predominantly white parents in many districts pushed back on the changes, calling them critical race theory.
Critical race theory is an academic framework used to examine systematic racism and is taught mostly in graduate school rather than K-12 classrooms. The term has become a GOP catch-all for lessons related to race. Americans largely support teachings that address racism, but support wanes drastically when the critical race theory label is applied, research shows.
Since 2021, legislation has been proposed in 42 states to curtail race- and gender-related teachings. In 18 states, the measures have passed into law, according to an Education Week tracker. In at least six states, the rules include penalties for educators or schools that do not comply.
Terrance Anfield teaches English as a second language in Kennesaw, Georgia, where a state law bans teachers from covering "divisive concepts."
"The very concepts that will allow the development of our students to become well-rounded, inclusive members of society are being omitted from the classroom for fear of offending the wrong person or committee. This should not be an issue that has involved the districts of Georgia because CRT is typically taught at the collegiate level," he wrote in an email to The 74.
In the aftermath of those changes, 1 in 4 teachers nationally said their school or district leaders told them to limit discussions of political or social issues in class, a previous Rand study found in August.
The non-partisan think tank's most recent report now shows that a similar proportion of teachers, 24%, have altered their curricular materials in response to the controversy — regardless of whether or not they live in states that have classroom censorship laws on the books. Even in states with no rules limiting teachings on race and gender, 22% of instructors said the nationwide pushback influenced their selection of books and worksheets.
"The limitations are not just originating from state policies, they're also coming from other places," said Woo, the Rand researcher, explaining that educators frequently reported re-designing their offerings because of complaints from parents or "implicit" and "unspoken" messages from district leaders directing them to sanitize lessons.
Colin Sharkey, executive director of the Association of American Educators, emphasized that parents do have a right to transparency over what their students are learning. But at the same time, districts should avoid policies that have a "chilling effect" on educators, which can make schools "not a healthy place for learning," he said.
In the face of pushback, some teachers still expressed resistance to censorship policies. The survey included a free response section completed by about 1,450 educators. Nearly 1 in 5 said they are continuing to include lessons related to race and gender, and made no mention of efforts to make the teachings less contentious.
"My students are more important than any board policy. If I get in trouble, then it would be worth it," one educator wrote.
In a profession whose stress levels are paralleled only by doctors and nurses, navigating the supercharged climate has made educators' jobs "even more difficult and less attractive," in the words of one survey respondent, who teaches elementary school.
School staff may have their hands tied, caught between what is legal and what they think is right. A middle school science teacher said the school's LGBTQ students are "knowingly suffering and there is nothing I can do about it without risking my job."
In some cases, districts now require teachers to search for new classroom materials, go through cumbersome approval processes for new curricula or even run lessons by parents before leading them in the classroom, Woo explained. All those steps represent more work for teachers at a time when staff shortages already plague many states and districts across the country, she said.
"All of these things are potentially adding more to teachers' plates in a time when we know teachers have already experienced a lot of stress," she said.
Moms for Liberty, a national organization that supports school board candidates pushing for limitations on race- and gender-related lessons, did not respond to requests for comment on whether these policies could worsen teacher burnout.
To district leaders, Woo said, one clear takeaway from the study should be that educators need additional support to comply with a changing legal and political landscape.
"Teachers cannot and should not have to shoulder these challenges on their own."
Support The 74's year-end campaign. Make a tax-exempt donation now.