Murphy: Supreme Court Ruling Was a Huge Win for School Choice, but Schools of Choice Are in Jeopardy From COVID-19. The Feds Must Step In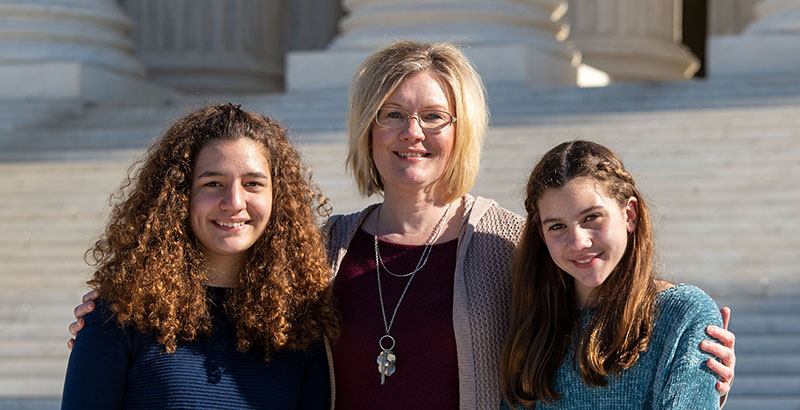 The Supreme Court's June 30 ruling in Espinoza v. Montana Department of Revenue reaffirmed the constitutionality of school choice, particularly as it relates to religious schools. This is good news for parents and students, especially children of color who are primary beneficiaries of school choice and of the greater educational opportunity it brings.
But what if schools of choice disappeared?
Since the COVID-19 pandemic struck, at least 75 private and parochial schools have announced that they are shutting their doors, according to the Cato Institute, and the National Catholic Education Association estimates up to 100 closures, a number that it fears could go significantly higher.
The reason is simple economics. Families who are poor, working-class or middle-income make an enormous financial sacrifice to provide their children with a values-based, religious education; with the economy struggling due to coronavirus, millions have lost their jobs, and parents who continue working rightly fear financial uncertainty as the virus lingers.
Of the nearly 5 million students enrolled in elementary and secondary private schools, more than 60 percent are from middle-income households and below. Their continued access to these schools must be addressed, and not merely for the strong academic outcomes and values-based education they provide. There are mathematical reasons as well.
Nationally, private schools educate children at a saving to public school taxpayers of approximately $75 billion a year. At the rate these schools are closing, thousands of students may end up enrolling in public schools instead, costing billions more in taxpayer dollars — and increasing class sizes at the worst possible time, as schools attempt to social-distance students within their limited building space.
Both public and private schools face enormous pandemic-related financial pressure. That is why Washington should provide the necessary support to sustain them during this economic and public health crisis.
As Congress and the Trump administration consider another coronavirus relief bill, they should include assistance to children from low-income, working-class and middle-income families to retain the option of a private or parochial school. Considering that the government's last stimulus package included $31 billion for schools, aid to sustain school choice for lower-income families should be easily manageable.
In addition, Congress should take the modest step of including the same kind of tax incentive as Montana's, which the Supreme Court just upheld, and pass a national scholarship tax credit. Doing so would bring added opportunities to children in every state and make education more equal and just, especially for Black and Hispanic students from low-income households.
The economic impact of coronavirus has affected every American, including every child in school, regardless of where they are enrolled. The government must step up to ensure that all schools, public and private, can continue to educate their students. Otherwise, for children without choices, the court's school choice ruling will be meaningless.
Peter Murphy is vice president of the Invest in Education Coalition (Twitter: @PeterMurphy26).
Get stories like these delivered straight to your inbox. Sign up for The 74 Newsletter