Hassan & Murphy: We Urge Our Senate Colleagues to Approve More Aid for Schools — and $11 Billion for Students With Disabilities — in the Next COVID-19 Relief Bill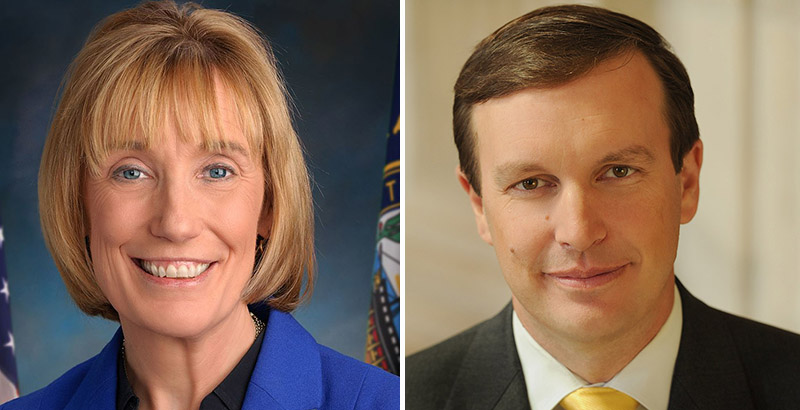 COVID-19 turned our system of learning upside down. Classrooms shifted to living rooms. Teachers, who have a herculean task in the best of times, now have an even harder job. And parents took on new roles in teaching their children — all while balancing their own day-to-day workload.
Educators and parents have collaborated to find new, innovative approaches to meet the needs of all students. And districts have been creative and persistent in addressing student needs, from access to high-speed internet to nutrition.
We are grateful for these efforts, but it is clear that students, parents and educators need more support as we all navigate educating our children during this pandemic. Many of the students most in need of additional help also have disabilities, so they require additional supports and services to be able to access the same educational opportunities as their peers.
Before COVID-19, these students were already more vulnerable to disruptions in their education, since the additional resources they need are often scarce. Many schools were not able to provide fully adequate services even before this crisis, but for the most part, they provided some necessary supports. Now, as schools have closed to prevent the spread of the coronavirus, many students with disabilities have lost much of the meaningful access to the critical services that make their education possible.
While large numbers of students will require remedial help when they return to school, the need will be especially critical for students with disabilities. States, left to bear the financial burden of responding to the pandemic while facing declining revenues due to the resulting recession, will be unable to provide enough funding to ensure that these students can make up for lost learning. That's why we believe that Congress must provide significant emergency funding for schools to support all students in the next COVID-19 relief package, and dedicate additional aid specifically for students with disabilities.
We understand the importance of dedicated funding for children with disabilities because we have seen the difference it has made for students, families and teachers. Until the Individuals with Disabilities Education Act (IDEA) was passed in 1975, schools did not often provide the kind of individualized educational resources and strategies that allowed students with disabilities to have the same access to a full and appropriate education as their peers.
Though the federal government has consistently fallen short in its commitment to special education funding, the legal protections and dedicated funding streams that are in place have resulted in major, life-changing educational progress for millions of students with disabilities. We must build on that progress.
This imperative is as true now as it was before the pandemic. Schools and districts will be overwhelmed with a panoply of student needs in the fall, and we must ensure that every single child, regardless of disability, has the chance to make up for lost time. This is why we are urging Senate leadership to ensure that any future COVID-19 relief package provides significant additional funding for school districts, including $11 billion in dedicated funding under IDEA for state grants to appropriately meet the needs of students who experience disabilities. We've already seen bipartisan support for this initiative, so we are hopeful that leaders in both parties will see its value. We will also be introducing legislation in the coming weeks to put these funding levels into action and reaffirm that every student has the right to a free and appropriate public education.
Along with federal funding for state grants, we must also provide necessary dollars to other programs that support students with disabilities. This means we must deliver more resources to bolster early childhood education for students with disabilities, support for professional development for special education teachers and improved access to remote learning technology for both.
Right now, school districts across the country are putting together plans for success in the fall, including for how they will meet the unique needs of students with disabilities. Educators are assessing what progress each student with an individualized education program has made, and they are working with families to determine what supports and services are necessary to ensure that students are on a path to meet their overall program goals when schools start again. That's why it's so critical for Congress to make clear, as soon as possible, that the resources will be available to build as much support around these students as is necessary for them to succeed.
Congress's work to help states deal with the nightmare of COVID-19 is not done. Our nation's schools need our help. Robust additional funding to support all students is critical, but so is continuing our commitment to students with disabilities, protecting the gains we have made and pushing for even greater progress in the future.
Sens. Maggie Hassan (D-NH) and Chris Murphy (D-CT) serve on the Senate Health, Education, Labor and Pensions Committee.
Support The 74's year-end campaign. Make a tax-exempt donation now.